"A romantic western with a fast-paced plot"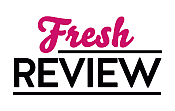 Reviewed by Lee Erin Berryhill
Posted January 4, 2017

Romance Western | Romance Historical
After six months in Kansas City Jess Poterfield has returned to Whitman Falls, Arizona and his family's cattle ranch. Needing a job he takes on the role of town Marshal in hopes of uncovering the clues behind his father's death. However, not long after returning home his childhood sweetheart, Addie Wilcox, is charged with a crime she did not commit, and now Jess must do everything he can to protect the small town doctor, and possibly the love of his life.
THE LAWMAN is the second in Anna Schmidt's Where the Trail Ends series. Jess is a wonderful hero. I appreciate that he is flawed and imperfect, while also being kind-hearted. He tries to do what is right, and his imperfections balance out his personality and make him a well-rounded character. Addie is a fiercely independent heroine, with a feisty and stubborn streak. She is the type of heroine readers will admire and fall in love with. She is focused on her career as a doctor and loves helping people, and just like the hero, she is a well-rounded and fully developed character. Separately, I find the hero and heroine to be great characters who I can connect with, however, they don't seem to have much chemistry, and honestly after all their fighting I was surprised they chose to marry. By the end of the story I was hoping Jess and Addie would go their separate ways.
The romance is steamy, but Jess and Addie seem to enjoy fighting with one another, and while some might find this builds tension, I thought their romance could have been sweeter and more intimate. I was thrown out of the story a few times when Jess thinks and says "damnnabit." I wish Schmidt had just let Jess curse. The mystery behind Jess's father's death, and the plot twist with Peal Tipton help to move the plot along at a quick pace, and will keep readers interested in the story. The little tidbits and clues Schmidt places in the dialogue will have readers theorizing about who the real antagonist is until the very end. The setting is lively, and pictureseque, and readers will easily be able to place themselves in the small Arizona cattle town. THE LAWMAN is a fast-paced story with well-developed characters, a sneaky antagonist, and a plot twist that will leave readers speechless.
SUMMARY
"This is me, Addie," Jess murmured. "You and me, the way we always were."
But it wasn't, no matter how much she wished it were true. They were different now. She would always love him...
But can she trust him not to break her heart?
Jess Porterfield fled to the big city after his father's sudden death, leaving behind his family ranch-and his childhood sweetheart. Now Jess has returned as the local lawman, determined to prove his worth...and win back the one woman he could never live without.
Young frontier doctor Addie Wilcox was devastated when Jess left her behind. Now he's back and it's difficult to remember why she should keep her distance. But with the town's richest man set to see her hang for a crime she didn't commit, Addie must put her faith in the lawman who broke her heart-and trust that together they'll find their second chance at love.
---
What do you think about this review?
Comments
No comments posted.

Registered users may leave comments.
Log in or register now!