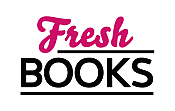 April showers are here, settle with a great read!
"A witty and smart historical romance"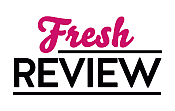 Reviewed by Lee Erin Berryhill
Posted January 5, 2017

Sarah Highgate is the undisputed belle of the season and quickly finds herself betrothed to a man everyone approves. However, the more Sarah thinks about her marriage the more unsure she becomes, and she impulsively runs away to Scotland only to find herself lost, and taking shelter in a hunting lodge. A lodge she soon learns belongs to Christian Bancroft. The two find themselves stranded when a snowstorm advances, and feelings start to develop between the two. But Sarah knows she must return to England to marry as her parents wish, yet Christian knows Sarah is the only woman for him.
THE LEGENDARY LORD is the sixth book in Valerie Bowman's Playful Brides series. Readers will enjoy the continuation of the series, and fans will be thrilled to find familiar characters from past books in THE LEGEDNARY LORD. Christian is a wonderful hero who is kind-hearted, handsome, a bit arrogant, but also self-conscious and vulnerable. I appreciate that Bowman creates a hero who is not perfectly comfortable around women and ballrooms. His backstory will garner empathy from the readers, and his strength and determination will have readers wanting him for themselves. Sarah is an interesting heroine. On the one hand she is stubborn and independent, running off to Scotland rather than marrying a man she does not love, but on the other hand she is docile and obedient returning to England to marry as her parents wish. At times I like Sarah, and at others I want to scream at her, much as Lucy from the first book in the series wants to. The romance is delightful, and it is obvious from the very beginning that Sarah and Christian are meant to be together.
The Scottish hunting lodge is the perfect setting for Sarah and Christian's budding romance, and Bowman does a fantastic job with descriptions. The reader will be as reluctant as the characters to leave the remote house for the hustle and bustle of London. Fergus and Mrs. Goatsocks are quirky, fun characters that will bring a smile to readers' faces, and Bowman even creates a dog with tons of personality. The writing is witty and smart, and readers will find themselves captivated and easily drawn into Christian and Sarah's Regency world. Fans of the series will not be disappointed, and new readers may find themselves inclined to find the first five books in the series to catch up with characters in THE LEGENDARY LORD. Either way, readers won't want to leave the world Bowman has created. THE LEGENDARY LORD is a satisfying read with intelligent writing and charming characters.
SUMMARY
THE MAKING OF A LEGEND…
When Christian Forester, Viscount Berkeley, flees the stuffy ballrooms of London for his Scottish hunting lodge, the last thing he expects to find ensconced before his fire is an incredibly beautiful woman. But the plight of lovely young Sarah Highgate, who has run away from an unwanted betrothal, inspires an eminently practical exchange. He'll safeguard her reputation with the ton while she advises him how to best attract a proper bride…
As the undisputed belle of the season, Sarah has enchanted plenty of suitors. Still, she isn't interested in marriage, especially not to the pompous bore her father has chosen for her. But her hasty escape seems reckless now that she's estranged from her family and has no one to count on besides Christian. Turning the luckless lord into such a catch has another unplanned consequence for Sarah: Has he run away with her heart?
THE LEGENDARY LORD is the sixth installment of Valerie Bowman's Regency-set Playful Brides series.
---
What do you think about this review?
Comments
No comments posted.

Registered users may leave comments.
Log in or register now!