"A delightfully fun romance"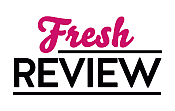 Reviewed by Lee Erin Berryhill
Posted November 21, 2017

Lady Nora Parker's father has sent her to America to live with relatives after he catches her with a man he doesn't want her to marry. Nora finds her father's demands egregious and plans to return to Robert as soon as possible. To accomplish this she makes an arrangement with the notorious Julius Hatcher, a wealthy stock trader, who is known for his outlandish behavior. Nora agrees to help Hatcher enter Knickerbocker society in the hopes that her father finds this American even less suitable, guaranteeing she's shipped right back to England But as Nora spends more time with Hatcher, who acts anything but outlandishly, she wonders if she judged him too quickly and if he is the man she is truly in love with.
A DARING ARRANGEMENT is the first book in Joanna Shupe's The Four Hundred series. The story is a delightful and surprisingly exciting read with a few unexpected and well-executed plot twists. Nora is a breath of fresh air, with her independence, and daring spirit. She is not the innocent debutante one might expect from a historical romance, and this makes her all the more likable. Her sense of adventure and compassion following climatic end make her a charming and unstoppable heroine. I appreciate that Julius isn't a hero born into wealth, but rather one that had to work hard to earn his lifestyle. Readers will empathize with his struggles, and Shupe gives him a complex backstory that adds depth to his character. Julius is both outrageous and practical, and this makes him all the more human. If Shupe's heroes and heroines in her next books are anything like Julius and Nora then I can't wait to read them.
Shupe adds in some plot twists that are surprising and keeps the story from being mundane. The villains in this story may surprise readers, and I'm glad they aren't revealed until the end. The mystery definitely kept me guessing. The plot comes full circle in the end, and the story is wrapped up in a more than satisfactory way. The setting is excellent; especially Julius' castle home. I love the historical details and nuances Shupe places throughout A DARING ARRANGEMENT. This helps the story feel all the more real. Readers will be swept away in the opulence of the Gilded Age in A DARING ARRANGEMENT, and will be staying up all night to finish this story.
SUMMARY
Set in New York City's Gilded Age, Joanna Shupe's Avon debut introduces an English beauty with a wicked scheme to win the man she loves--and the American scoundrel who ruins her best laid plans...
Lady Honora Parker must get engaged as soon as possible, and only a particular type of man will do. Nora seeks a mate so abhorrent, so completely unacceptable, that her father will reject the match--leaving her free to marry the artist she loves. Who then is the most appalling man in Manhattan? The wealthy, devilishly handsome financier, Julius Hatcher, of course....
Julius is intrigued by Nora's ruse and decides to play along. But to Nora's horror, Julius transforms himself into the perfect fiancé, charming the very people she hoped he would offend. It seems Julius has a secret plan all his own--one that will solve a dark mystery from his past, and perhaps turn him into the kind of man Nora could truly love.
---
What do you think about this review?
Comments
No comments posted.

Registered users may leave comments.
Log in or register now!