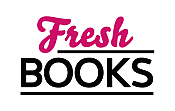 April showers are here, settle with a great read!
"A poor start to a marriage of convenience leads to a love worth fighting for..."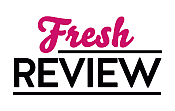 Reviewed by Lee Erin Berryhill
Posted October 25, 2018

Tessa finds herself in a marriage of convenience to Joseph Chance, and though not what she expected, she finds herself captivated by her new husband. However, a secret she could not reveal until they were married finds her alone, as her husband leaves straight for his business venture in Barbados. Wanting to prove to her husband and herself that she can do something with her life, and hoping to repair her marriage, she educates herself on her husband's business ventures and begins to create a life for herself. When Joseph does return home she realizes she still loves him, and can only hope she can prove that her secret need not destroy the happiness they could potentially find in each other's arms.
ALL DRESSED IN WHITE is the second book in Charis Michaels' Brides of Belgravia series. Fans of Michaels may remember the hero of the story, Joseph Chance, from the previous novel, and may find, as I did, a thrill in finding out what happened to this servant turned businessman. Joseph was a great secondary character, and Michaels' makes sure he really shines as the hero of ALL DRESSED IN WHITE. He is kindhearted, intelligent, and his background makes for a unique hero. His love for Tessa is clear, and though he makes a few missteps, the only makes him a more well-rounded and likable character. Tessa does come off at times as a bit abrasive, but overall she does begin to grow and become more likable as the story continues. Her determination to make her life matter is commendable and her love for Joseph clear and strong. Michaels handles Tessa's trauma remarkably well, and giving Tessa the final say at the end, really shows how much she has grown and strong she has become. There are a few twists and turns that keep the story moving, though not a lot of action. ALL DRESSED IN WHITE is a quick, simple read, with some steamy romance, a familiar hero, and a story that will keep a reader's attention from start to finish.
SUMMARY
Self-made shipping magnate Joseph Chance never planned on falling in love. He simply needed financing for a new business venture and a marriage of convenience provides it. Then he meets Tessa St. Croix, his future bride, and is instantly smitten. But when the angelic beauty reveals a life-changing secret on their wedding night, Joseph thinks maybe some dreams shouldn't come true. He leaves England, reconciling himself to a detached, convenient marriage after all.
Eleven months later, Tessa Chance has built a new life for herself in the heart of London. She's learned her new husband's business and is determined to support herself and her responsibilities. When Joseph returns to London unexpectedly, nothing is as he imagined. His estranged wife has become the one person who can help him secure his company's future, and her allure can tempt him still. Determined and hopeful, Tessa jumps at the chance to prove herself and justify the secret that tore them apart.
Although bruised pride and broken hearts lie between them, Joseph and Tessa realize the love they once felt has never truly left. If they can learn to forgive each other, they'll soon discover the truest love can heal all wounds.
---
What do you think about this review?
Comments
No comments posted.

Registered users may leave comments.
Log in or register now!