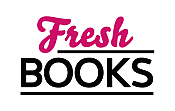 April showers are here, settle with a great read!
"A daring historical romance"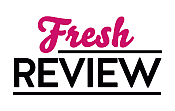 Reviewed by Lee Erin Berryhill
Posted July 24, 2017

The man Isabelle Fairlyn believes is her true love has suddenly been betrothed to her twin sister, Victoria. Now Isabelle is determined to find the perfect man to replace him, and she has high expectations for her new prince charming. He must be a good dancer, wear fashionable colors, and have a brilliant smile. Fallon St. James has known of these requirements, yet after a chance meeting, Isabelle can't help but find herself intrigued with the man. When Isabelle gets involved with the wrong man it will be up to Fallon to save her and prove he is more than what he seems.
THE WICKED HEIR is the third book in Elizabeth Michels' Spare Heirs series. The story is witty, exciting and sensual, and fans of the series will not be disappointed. Isabelle is a fun heroine, as she is bubbly, upfront, efficient, and smart. Readers will understand why Fallon falls so easily for her. She is a bit naive, and believes the best of everyone, but her positive outlook on life is the perfect foil for the hero's cynical look on life.
Fallon is dashing, serious, and always looking after everyone but himself. He is a great hero, and readers will be hoping that Isabelle finally realizes how great he is for her. The secondary characters are wonderfully written, and readers will recognize familiar names, such as Isabelle's sister Victoria, Mr. Brice, and Evangeline and Claughbane. Mr. Brice stood out as an especially boisterous character I found most enjoyable. Some foreshadowing leads one to believe his story is up next, and readers won't be able to wait.
Michels creates characters hidden under deception, and filled with secrets, and writes an exciting mystery within a romance. THE WICKED HEIR's setting of ballrooms, and Fallon's own home are detailed quite well, and readers will be able to picture themselves the a captive along with Isabelle. The dialogue is droll and entertaining, and Isabelle and Fallon's first meeting is quite funny. THE WICKED HEIR is a delightful and daring romance with a great mystery readers will enjoy from beginning to end.
SUMMARY
The Spare Heirs Society Cordially Invites You to Meet Fallon St. James: The Mastermind
When the love of Lady Isabelle Fairlyn's life is betrothed to her twin sister, Isabelle vows to find a suitable replacement before the end of the season. He must be a talented dancer, have a keen fashion sense, and be perfectly dashing in every way.
Fallon St. James is the farthest thing from perfectly anything. As head of the secretive Spare Heirs Society, he must stick to the shadows...even as Isabelle's friendship pulls him reluctantly into the light. But when Isabelle gets involved with the one man who could destroy Spares, Fallon must decide between protecting his life's work—or risking everything to save the woman whose warm smile leaves him breathless.
---
What do you think about this review?
Comments
No comments posted.

Registered users may leave comments.
Log in or register now!