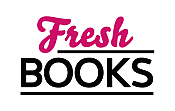 April showers are here, settle with a great read!
"An exciting western with a surprising plot twist"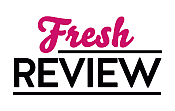 Reviewed by Lee Erin Berryhill
Posted May 15, 2017

Virgil Cole and Everett Hitch, both U.S. Marshals living in the 1880s town of Appaloosa, are trying to find their way in the ever growing town they've come to call their home. A lot has changed since the wealthy Vandervoort came to town with his brick business. However, Cole and Hitch have little time for enjoyment as convicts have escaped a nearby jail. While, they leave to round them up, one of the convicts, Driggs, is in Appaloosa to seek some justice of his own. With lives at stake Virgil and Everett must take care to catch Driggs before it's too late.
REVELATION is the latest installment in Robert B. Parker's Cole and Hitch series. As usual Robert Knott has done an excellent job picking up where Parker left off in this gun-slinging western series about two U.S. Marshals. Virgil and Everett still make a great team as they hunt down escaped convicts around the fictional Appaloosa. They are a no nonsense duo who say a lot in a few words, and they are the perfect protagonists for a western. Virgil's relationship with Allie helps to keep him human and gives his character growth, while Everett's past is delved into giving his character more dimension. Allie plays a small role in REVELATION, and much like the previous Cole and Hitch book, Knott is slowly turning Allie into a more palatable character readers can better empathize with and enjoy. Knott adds conflict to the story with Appaloosa's development and the changes this causes to Virgil and Everett's simple way of life. I like that the setting is growing right along with the characters. This keeps the setting of Appaloosa, which is the setting for previous books, fresh and interesting. This change will also foreshadow events to come.
REVELATION'S plot is fast paced and readers will keep turning pages to discover the answers to all the plot holes, such as Everett's connection to the antagonist, Driggs. For the first time in a Cole and Hitch story another character's point of view is used to tell some of the story rather than just Everett's. Driggs, the antagonist's, point of view is used to build up the suspense and mystery surrounding him. While, Virgil and Everett have always dealt with immoral villains, Driggs' mysterious persona adds a malicious tint to his character that makes him extra dangerous. The plot twist at the end is unexpected and wonderfully written, and readers will be shocked with the outcome. REVELATION is another exciting adventure in the Cole and Hitch series, and western fans won't want to miss out on the adventure.
SUMMARY
Itinerant lawmen Virgil Cole and Everett Hitch return to confront an escaped criminal in the grittiest entry yet in Robert B. Parker's New York Times bestselling series.
Territorial marshals Virgil Cole and Everett Hitch figured things had finally settled down in Appaloosa when Boston Bill Black's murder charge was dropped. But all that changed when Augustus Noble Driggs was transferred to a stateside penitentiary just across the border from Mexico. Square-jawed, handsome, and built like a muscled thoroughbred stallion, Driggs manages to intimidate everyone inside the prison walls, including the upstart young warden.
In a haunting twist of fate, Driggs and a pack of cold-blooded convicts are suddenly on the loose—and it's up to any and all territorial lawmen, including Cole and Hitch, to capture the fugitives and rescue the woman kidnapped during their escape. But nothing is ever quite what it seems with the ever-elusive Driggs. Finally free, he's quickly on his own furious hunt for a hidden cache of gold and jewels—and for the men who betrayed him and left him for dead.
With an unlikely and unconventional Yankee detective by their side, Cole and Hitch set off on a massive manhunt. As horses' hooves thunder and guns echo deadening reports, Driggs discovers one of the lawmen on his trail is none other than a fellow West Point graduate he'd just as soon see dead. Ruthless and willing to leave a bloody path of destruction in his wake, Driggs seeks vengeance at any cost.
---
What do you think about this review?
Comments
No comments posted.

Registered users may leave comments.
Log in or register now!