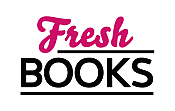 April showers are here, settle with a great read!
Robert B. Parker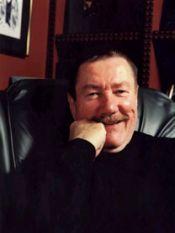 Robert B. Parker has long been acknowledged as the dean of American crime fiction. His novel featuring the wise-cracking, street-smart Boston private-eye Spenser have earned him a devoted following and reams of critical acclaim, typified by R.W.B. Lewis' comment, "We are witnessing one of the great series in the history of the American detective story" (The New York Times Book Review). G.P. Putnam's will publish his latest novel, Potshot, in April 2001 ($23.95). His previous Spenser novel, Hugger Mugger, was a national bestseller in the Spring of 2000. He also had a national bestseller last Fall with Perish Twice, his second Sunny Randall novel.
Parker's other works include the classic Poodle Springs, a novel completed from an unfinished manuscript begun by the late Raymond Chandler, and Perchance To Dream, the sequel to Raymond Chandler's The Big Sleep. Ironically, Parker wrote about Chandler in a chapter of his doctoral thesis about the evolution of the American Hero, beginning with the colonial period and ending with the twentieth century mystery writers. As fate would have it, Parker has now become one of the best of them: "Robert B. Parker has taken his place besides Dashiell Hammett, Raymond Chandler, and Ross MacDonald" (The Boston Globe).
Born and raised in Massachusetts, Parker attended Colby College in Maine, served with the Army in Korea, and then completed a Ph.D. in English at Boston University. He married his wife Joan in 1956; they raised two sons, David and Daniel. Together the Parkers founded the Pearl Productions, a Boston- Based independent film company named after their short-haired pointer, Pearl, who has also been featured in Parker's last few novels. He and Joan now live in the Boston area.
Parker began writing his Spenser novels in 1971 while teaching at Boston's Northeastern University. Little did he suspect then that his witty, literate prose and psychological insights would make him keeper-of-the-flame of America's rich tradition of detective fiction. Parker's fictional Spenser inspired the ABC-TV series Spenser: For Hire. More recently, his Spenser novels, Small Vices and Thin Air were made into television films for the A&E network.
Log In to see more information about Robert B. Parker
Log in or register now!
Series
Spenser | Cole and Hitch
Books:
Revelation, February 2017
Cole and Hitch
Hardcover / e-Book
Robert B. Parker's The Devil Wins, September 2016
Jesse Stone #14
Mass Market Paperback / e-Book (reprint)
Robert B. Parker's Slow Burn, May 2016
Spenser #29
Hardcover / e-Book
Blue-Eyed Devil, May 2011
Paperback
Brimstone, May 2010
Paperback
The Professional, October 2009
Hardcover
Passport To Peril (Hard Case Crime), July 2009
Mass Market Paperback
Chasing The Bear, May 2009
Young Spenser #1
Hardcover
Night and Day, March 2009
Jesse Stone
Hardcover
Rough Weather, November 2008
Hardcover
Resolution, June 2008
Hardcover
The Boxer and the Spy, May 2008
Hardcover
Stranger in Paradise, February 2008
Jesse Stone
Hardcover
Now and Then, November 2007
Hardcover
Hundred-Dollar Baby, September 2007
Spenser
Paperback
Spare Change, June 2007
Sunny Randall Series, #6
Hardcover
Blue Screen, June 2007
Sunny Randall Series, #5
Paperback (reprint)
Edenville Owls, May 2007
Hardcover
Sea Change, March 2007
Jesse Stone Series, #5
Tall (reprint)
High Profile, February 2007
Hardcover
Hundred Dollar Baby, November 2006
Spenser Mystery Series, #34
Hardcover
School Days, October 2006
Paperback (reprint)
Blue Screen, June 2006
Hardcover
Appaloosa, June 2006
Paperback
Cold Service, March 2006
Spenser
Mass Market Paperback
Melancholy Baby, October 2005
Sunny Randall
Paperback
School Days, September 2005
Spenser
Hardcover
Double Play, June 2005
Paperback
Bad Men, March 2005
Spenser
Paperback (reprint)
Cold Service, March 2005
Spenser
Hardcover
Stone Cold, October 2004
Jesse Stone
Paperback
Back Story, March 2004
Spenser
Paperback
Shrink Rap, October 2003
Sunny Randall
Mass Market Paperback
Widow's Walk, March 2003
Spenser
Paperback
Death in Paradise, November 2002
Jesse Stone
Paperback
Potshot, June 2002
Spenser
Paperback
Gunman's Rhapsody, March 2002
Paperback
Perish Twice, November 2001
Sunny Randall
Mass Market Paperback
Night Passage, July 2001
Paperback
Hugger Mugger, June 2001
Spenser
Paperback
Family Honor, November 2000
Sunny Randall
Paperback
Hush Money, April 2000
Spenser
Paperback
Trouble in Paradise, October 1999
Jesse Stone
Paperback
Sudden Mischief, May 1999
Spenser
Paperback
Small Vices, March 1998
Spenser
Mass Market Paperback
Chance, April 1997
Spenser
Paperback
Thin Air, April 1996
Spenser
Paperback
All Our Yesterdays, December 1995
Paperback
Walking Shadow, June 1995
Spenser
Paperback
Paper Doll, April 1994
Spenser
Paperback
Perchance to Dream, December 1993
Paperback
Double Deuce, April 1993
Spenser
Paperback
The Godwulf Manuscript, January 1993
Spenser #1
Mass Market Paperback
Promised Land, December 1992
Spenser
Mass Market Paperback
A Savage Place, November 1992
Spenser
Paperback
Ceremony, August 1992
Spenser
Mass Market Paperback
The Widening Gyre, June 1992
Spenser
Mass Market Paperback
Valediction, June 1992
Spenser
Mass Market Paperback
The Judas Goat, June 1992
Spenser
Mass Market Paperback
Early Autumn, April 1992
Mass Market Paperback
Pastime, April 1992
Spenser
Paperback
Stardust, May 1991
Spenser
Paperback
Playmates, March 1990
Paperback
Crimson Joy, April 1989
Spenser
Mass Market Paperback
Pale Kings and Princes, July 1988
Spenser
Paperback
Looking for Rachel Wallace, September 1987
Spenser
Paperback
God Save the Child, May 1987
Mass Market Paperback
Mortal Stakes, May 1987
Spenser
Mass Market Paperback
Taming a Seahorse, May 1987
Mass Market Paperback
A Catskill Eagle, June 1986
Spenser
Mass Market Paperback
Love and Glory, September 1984
Spenser
Mass Market Paperback
Wilderness, October 1983
Mass Market Paperback