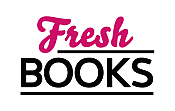 April showers are here, settle with a great read!
"A witty and sweet romance"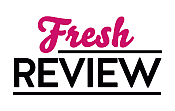 Reviewed by Lee Erin Berryhill
Posted March 8, 2017

Beau Courtland has recently been saddled with the title of viscount after his brother abdicates, however, Beau wants nothing to do with being a viscount, and refuses to act the part of a privileged peer. Upon meeting Emmaline, a young dowager duchess, he becomes even more irritated when she reveals she is to teach him to be a proper viscount. Beau tries to avoid Emmaline, but he finds himself strangely attracted to the beautiful widow, and when her life becomes endangered by her step-son Beau must decide whether to use his title to his advantage or risk losing the woman he is coming to love.
ONE FOR THE ROGUE is the third book in Charis Michaels' Bachelor Lords of London series. After having read the first two books, I was excited to read this story, and Michaels did not disappoint. In fact, I can easily say ONE FOR THE ROGUE is my favorite in the series. Beau and Emmaline are wonderful characters, and their story kept me turning the pages until the very end. On the one hand, Beau is a typical romance hero; charming, handsome and heroic, however, he is also terrified of failure, and a past mistake leaves him vulnerable and afraid. I appreciate that his character is well-rounded, and that he overcomes his fear and grows in the end. Emmaline is a strong minded and independent heroine, but she isn't afraid to ask for help, and readers will like her right away. Beau and Emmaline are a great match, and their romance is steamy and believable.
Some of the secondary characters readers will recognize from past books, and I am glad Michaels connects the books in her series. The protagonists from the first two books all make an appearance, and of course, Lady Frinfrock as well. Lady Frinfrock is her usual feisty, and waspish self, however, I believe, in this story readers will really see her for what she is: a kind and good-hearted widow. Bryson, Beau's brother, and the hero from the second book, is a bit self-righteous and abrasive in ONE FOR THE ROGUE. I prefer him in his own story, The Virgin and the Viscount. Emmaline's brother, Teddy, is a sweet addition to the characters. The antagonist is slimy, quiet horrible and fits perfectly into the plot. He creates a conflict that helps the hero grow, and helps to bring about the satisfying ending. ONE FOR THE ROGUE is Michaels' best story yet, and romance readers won't want to miss out on this charming story.
SUMMARY
Beauregard "Beau" Courtland has no use for the whims of society and even less for aristocratic titles. As a younger son, he travels the world in search of adventure with no plans to settle down. Even when the title of Viscount Rainsleigh is suddenly forced upon him, he will not bend to duty or decorum. Not until an alluring young woman appears on the deck of his houseboat, determined to teach him propriety in all things and tempting him with every forbidden touch…
Lady Emmaline Crumbley has had a wretched year. Her elderly husband dropped dead without naming her in his will and she's been relegated to the life of a dowager duchess at the age of 23. She has no wish to instruct a renegade viscount in respectability, but desperate to escape her greedy stepson, Beau's family makes her an offer she cannot refuse: teach the new lord to behave like a gentleman, and they'll help her earn the new, self-sufficient life of her dreams. Emmaline agrees, only to discover that instructing the viscount is one thing, but resisting him is quite another. How can she teach manners to the rakish nobleman if he is determined to show her the thrill of scandal instead?
---
What do you think about this review?
Comments
No comments posted.

Registered users may leave comments.
Log in or register now!