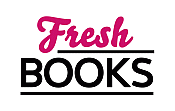 Great Summer reading - June releases
Ava Stone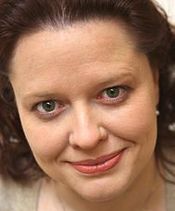 Ava Stone is a USA Today bestselling author of Regency historical romance and college age New Adult romance. Whether in the 19th Century or the 21st, her books explore deep themes but with a light touch. A single mother, Ava lives outside Raleigh NC, but she travels extensively, always looking for inspiration for new stories and characters in the various locales she visits.
Log In to see more information about Ava Stone
Log in or register now!
Series
Regency Christmas Summons | Desolate Sun | The Scandalous Series | Scandalous Encounters | Haunted Regency | Scandalous: Heroes Returned Trilogy | When the Duke Comes to Town
Books:
The Duke of Danby's Holiday Hijinx, November 2018
e-Book
Kissed at Christmas, October 2017
Christmas at Castle Keyvnor #3
e-Book
Vexed, October 2016
The Haunting of Castle Keyvnor #1
e-Book
Thwarting the Duke, June 2016
When the Duke Comes to Town #2
e-Book
Stay With Me, December 2015
Desolate Sun #4
e-Book
Like It's the First Time, December 2015
Desolate Sun #3
e-Book
The Duke's Christmas Greetings, November 2015
Regency Christmas Summons #3
e-Book
A Summons from the Duke of Danby, July 2015
Regency Christmas Summons #2
e-Book
Promises Made, March 2015
Scandalous Encounters #1
e-Book
Live Like You Mean It, February 2015
Desolate Sun #1
e-Book
Catch Me Now, January 2015
Desolate Sun #2
e-Book
The Perfect Date, November 2014
e-Book
One Haunted Evening, October 2014
Haunted Regency Series #1
e-Book
From the Ballroom and Beyond, September 2014
e-Book
A Scandalous Deception, September 2014
The Scandalous Series #5
e-Book
An Encounter at Hyde Park, August 2014
Paperback / e-Book
In the Stars, April 2014
Scandalous Encounters #2
e-Book
To Catch a Captain, January 2014
Scandalous: Heroes Returned Trilogy #3
e-Book
Encounter With an Adventurer, September 2013
Scandalous Encounters #3
e-Book
An Encounter at the Museum, March 2013
e-Book
The English Lieutenant's Lady, June 2012
Scandalous: Heroes Returned Trilogy #2
e-Book
My Favorite Major, April 2012
Scandalous: Heroes Returned Trilogy #1
e-Book
A Scandalous Past, March 2012
The Scandalous Series #4
Trade Size / e-Book
A Scandalous Pursuit, March 2012
The Scandalous Series #3
Trade Size / e-Book
A Scandalous Wife, March 2012
The Scandalous Series #1
e-Book
A Scandalous Charade, March 2012
The Scandalous Series #2
Trade Size / e-Book
A Scandalous Secret, August 2011
Scandalous Encounters #1
e-Book