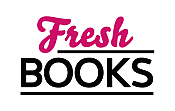 April showers are here, settle with a great read!
"HER SCANDALOUS PURSUIT is an exciting historical romance with a supernatural twists that will keep reading"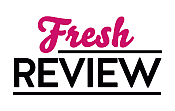 Reviewed by Lee Erin Berryhill
Posted March 19, 2020

As a female scientist, Thisbe Moreland is used to being the only woman at all kinds of events, and for men at these events to take her less than seriously. So when handsome Desmond Harrison seems to actually take an interest in her views Thisbe is taken a bit by surprise, but she is pleased nevertheless. Desmond finds Thisbe enchanting from the moment he meets her, but is worried his lower-class birth will become a concern if he pursues her further. When his mentor, Professor Gordon, tasks Desmond with finding an ancient object, he realizes Thisbe is the key, and Desmond will find himself stuck between his loyalty to his mentor, and his ever-growing love for Thisbe.
HER SCANDALOUS PURSUIT by Candace Camp is the seventh book in Camp's Mad Morelands series, and a prequel to the other novels in the series. Fans of the series won't be disappointed by Thisbe's story, and will be pleased to know what happened to the eldest Moreland daughter. Thisbe is a quick-spirited, intelligent heroine, whose love for science is sincere and contagious. She's likable and independent, but also vulnerable, which only adds to her appeal. Readers will love her quick wit and no-nonsense attitude. Desmond is a perfect match for Thisbe, as he too is intelligent and science-minded. He is a great hero who balances rather than overshadows the heroine. The secrets add great plot twists to the story, and readers won't want to stop turning the pages.
A supernatural element in HER SCANDALOUS PURSUIT adds an extra and surprising twist to this historical romance, keeping it a fresh and exciting read. Camp writing is quick-paced and moves the story along quickly enough for readers to not feel bored, but not so fast that readers can't connect with the characters. And it is easy to connect with Desmond and Thisbe who I found likable from the very beginning. As HER SCANDALOUS PURSUIT is a prequel readers who are new to the series can easily read this book without having read previous ones and will find themselves wanting more of the Morelands. HER SCANDALOUS PURSUIT is an exciting historical romance with a supernatural twists that will keep readers turning pages until the very end.
SUMMARY
The long-awaited prequel to the Mad Morelands series—the story of Thisbe, the oldest Moreland daughter.

Thisbe Moreland is used to men not taking her seriously. As a scientist, she's accustomed to being the only woman at lectures and meetings, her presence met with scorn and derision. So it comes as a pleasant surprise when she sits next to a handsome young man who is actually interested in having a conversation about science.

Desmond Harrison cannot believe his good fortune when he sits next to Thisbe—she's intelligent and incredibly beautiful. He longs to see her again—but he's ashamed of his low birth. Not to mention his employment with the infamous Professor Gordon, a formerly respected scientist who turned to spiritualism and is now deeply scorned.

When Professor Gordon demands that Desmond recover an artifact for him—an ancient object reputed to have terrible power, known as the Eye of Annie Blue—Desmond realizes that only Thisbe holds the key. Desmond must choose between his love for Thisbe and his loyalty to his mentor…but humanity's very future will depend on his choice.
---
What do you think about this review?
Comments
No comments posted.

Registered users may leave comments.
Log in or register now!