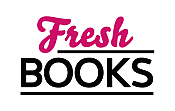 April showers are here, settle with a great read!
"Poise and Passion collide in this delightful romance"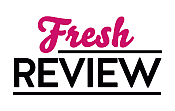 Reviewed by Lee Erin Berryhill
Posted December 18, 2016

Ash Claughbane, the youngest of four sons, is a con artist who has arrived in London to get his revenge on the man who ruined his family. He is determined and devoted to his cause until he meets Lady Evangeline Green, which complicates everything. Torn between his need for revenge and his need for Evangeline, Ash'a web of lies leaves him tangled as he decides whether to stay with the woman he is coming to desire or leaving without a trace.
THE REBEL HEIR is the second book in Elizabeth Michels' Spare Heirs series. Ash and Evangeline are a wonderful couple that naturally works well together. Their witty exchanges and pure faith in each other is delightful, and they are quickly becoming one of my favorite romantic couples. Ash's devil-may-care attitude is contagious, and his need to make Evangeline smile is sweet and touching. He is the romantic anti-hero of reader's dreams. Evangeline's trust in Ash is poignant and her growth throughout the story makes her a believable character readers will love. Her independent streak and her vulnerabilities make her a perfect heroine. The romance between the two is steamy and touching, and the ending for the couple is worth the wait.
Michels inclusion of Braxton's point of view adds suspense and excitement to THE REBEL HEIR. He is the perfect man to go up against Ash, and the ultimate resolution is shocking. Evangeline's mother is the stuff of nightmares, and her eventual downfall will have readers cheering. The surprising introduction of Ash's brother, Brennan, is brilliant and helps to further Ash's conflicting feelings. Evangeline's cousins, Victoria and Isabelle, add some humor to the story, and an added subplot that will leave readers pleasantly puzzled at the end. The plot moves along at a great pace, and the settings are well detailed, especially Vauxhall Gardens. THE REBEL HEIR brings together a poised debutante and a swindling con artist to create a love story romance fans will thoroughly enjoy.
SUMMARY
The Spare Heirs Society Cordially Invites You to Meet Ash Claughbane: The Imposter
Lady Evangeline Green is living a lie. To please her family, she masquerades as the perfect debutant...until she meets the wickedly charming Lord Crosby. With him, there are no rules. She's finally free to do as she desires-but freedom comes with a price, and Lord Crosby is not what he seems...
Ash is not Lord Crosby. He's a con artist, a noble Spare Heir living off his silver tongue. When the Green family ruined his, he swore he'd make them pay, and he never doubted his devotion to revenge...until he met Evangeline. Now, caught in a web of lies, torn between duty and desire, what's a con to do but deceive all of London and steal the one lady who dared match wits with the devil himself?
---
What do you think about this review?
Comments
No comments posted.

Registered users may leave comments.
Log in or register now!