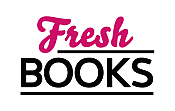 April showers are here, settle with a great read!
"An exciting paranormal showdown"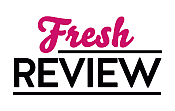 Reviewed by Lee Erin Berryhill
Posted July 24, 2017

As war with the Gods loom ever closer, Cassie Palmer, the Pythia and most powerful magical user needs to find her courage and determination to keep everyone she holds dear safe. However, before she can fight the Gods she needs to save Pritkin from a curse, and to do that she must travel to medieval Wales and King Arthur's court. Here she will meet an unexpected enemy and find her true powers, while also finding her true love.
RIDE THE STORM is the eighth book in Karen Chance's Cassie Palmer series. This latest installment has vampires, dark mages, King Arthur, and the God of War, Ares. Needless to say there is a lot of excitement, battles, and loose plot lines being tied up. Cassie, as usual, is a feisty heroine, who never gives up and does things her own way. Her insecurities and vulnerabilities help to create a well-rounded and believable character, and readers will be satisfied with her character's growth. Pritkin may still be a part of King Arthur's court for the majority of RIDE THE STORM, but he is still the Pritkin readers have fallen in love with throughout the series. Sassy, stubborn, and sexy he makes for a great character, and he and Cassie finally start to figure out their relationship. The other man, or rather the vampire, in Cassie's life, Mercia, is a little less self-controlled in this book, and as his secrets are finally revealed readers will be wondering if Cassie will decide to continue her relationship with him.
The secondary characters, such as Marco, have always been wonderful, and I like that Chance brought Jules, now back to being a human, into the story, and I enjoyed finding out how he now fits into the vampire world. My favorite character from the first book onward, has always been cowboy ghost, Billy Joe, and he is still the comedic and best sidekick Cassie could have. RIDE THE STORM is a bit long, and at times can be rather frustrating as it takes Cassie the whole book to free Pritkin, and this has been an ongoing plot line from a few books back. The climatic fight with Ares, while well-written was a bit confusing as it takes place in a world readers won't expect it to. Overall, RIDE THE STORM is another fast-paced, action packed adventure for Cassie and her friends, and fans will find both surprises and thrills in this paranormal story.
SUMMARY
Cassie Palmer can see the future, talk to ghosts, and travel through time—but nothing's prepared her for this.
Ever since being stuck with the job of pythia, the chief seer of the supernatural world, Cassie Palmer has been playing catch up. Catch up to the lifetime's worth of training she missed being raised by a psychotic vampire instead of at the fabled pythian court. Catch up to the powerful, and sometimes seductive, forces trying to mold her to their will. It's been a trial by fire that has left her more than a little burned.
But now she realizes that all that was the just the warm up for the real race. Ancient forces that once terrorized the world are trying to return, and Cassie is the only one who can stop them...
---
What do you think about this review?
Comments
2 comments posted.
Re: An exciting paranormal showdown

A great series which I have been missing. I have a lot of
catching up to do, since I must have missed the date it came
out. Here to hoping I win a copy as I can't afford to get the
first couple of books.
(Wilma Salas 7:07am August 7, 2017)
A great series which I have been missing. I have a lot of
catching up to do, since I must have missed the date it came
out. Here to hoping I win a copy.
(Wilma Salas 7:24am August 7, 2017)
Registered users may leave comments.
Log in or register now!