Nicole Helm | Dinner Party Guests...
Giveaway

January 9, 2018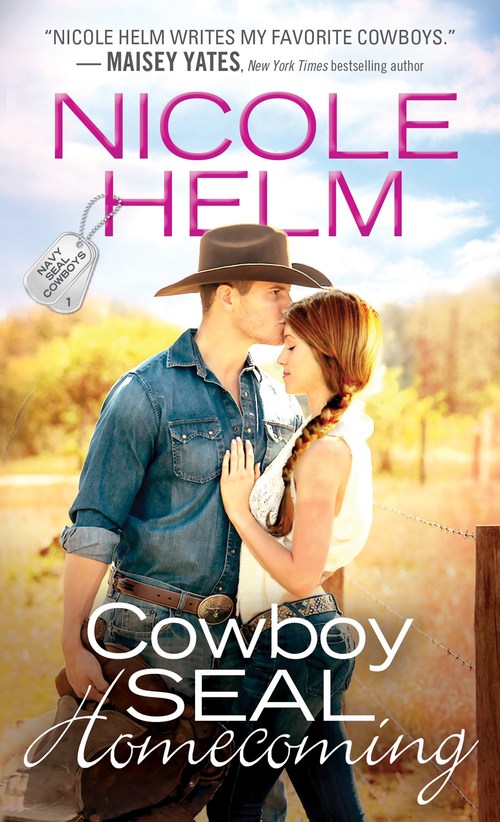 Cowboy SEAL Homecoming
Nicole Helm
AVAILABLE
Navy SEAL Cowboys #1

January 2018
On Sale: January 2, 2018
352 pages
ISBN: 1492621307
EAN: 9781492621300
Kindle: B0748MNWQ9
Mass Market Paperback / e-Book
Add to Wish List

Also by Nicole Helm:
Summer Stalker, May 2021
Add to review list
A Good Old-Fashioned Cowboy, February 2021
Add to review list
The Trouble with Cowboy Weddings, June 2019
Wyoming Cowboy Marine, April 2019

If you could invite any five characters (from books or movies or TV) to dinner, who would they be and why?
It's impossible to pick only five fictional characters I could invite to dinner. Would I fill my table with superheroes like Thor and Captain America (for the view, obviously), or a more classic George Bailey, C.K Dexter Haven, Rhett Butler trio? Fill each seat with TV characters who make me laugh like Ron Swanson and Jim Halpert with a dash of Gary Hobson and Sam Beckett? Or maybe my favorite book friends from childhood: Jo March, Laura Ingalls, Elizabeth Wakefield. But I'm a romance writer and, these days, almost one hundred percent a romance reader, so it makes the most sense to focus on characters from romance novels. It was still hard to narrow it down, but this at least gave me somewhere focused to start.
So, Nicole's Eclectic Guest List of Potential Disaster is as follows:
A futuristic viking, a female soldier turned bodyguard, a small town cowgirl, an elderly matchmaker, and an American heiress from the 19th century walk into a bar… Or just my dinner table! Can you imagine?
First of all, I chose Clara because she's my food soul sister. There won't be an onion in sight at my dinner table, which I know this resourceful small-town girl can appreciate. Besides, I can sit next to her and blush and giggle furiously at the too-hot-for-words futuristic viking Riordan while he regales us with tales of his battles as a raider. And knowing Riordan, he won't keep those stories PG. No doubt Katya can match him in terms of bad ass stories from her time as a special operative in Russia, and what's better for dinner conversation than tales of bad assery?
Well, maybe one other thing. I'm a sucker for meddling old men with hearts of gold, so it's likely Daniel would run the show from there with stories about his children and grandchildren and all the ways he's found them the loves of their lives. Lillian might be a little weirded out by modern dress and food and the state of my waitstaff—as in nonexistent—but I bet she'd recover quickly and join in with some hilarious stories of her own unpredictable exploits back in Victorian England.
Much like my reading habits, they're an eclectic bunch, but that would just make dinner that much more fun!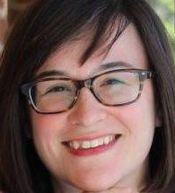 Nicole Helm grew up with her nose in a book and a dream of becoming a writer. Luckily, after a few failed career choices, a husband, and two kids, she gets to pursue that dream. There is nothing Nicole enjoys more than writing about strong women and the handsome men who win their hearts.
Nicole lives in Missouri with her husband and two sons, and writes her novels one baby's nap at a time. She's slightly (okay, totally) addicted to Twitter, loves watching the St. Louis Cardinals, and, much to her husband's dismay, just about any reality competition show.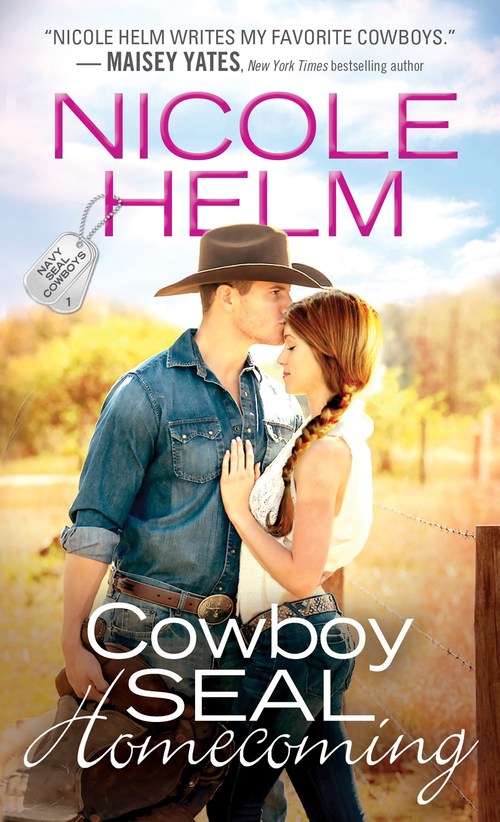 Three former Navy SEALs
Injured in the line of duty
Desperate for a new beginning...
Searching for a place to call their own.
Alex Maguire never thought he'd go home again. The perfect soldier, the perfect leader, he's spent his whole life running away from Blue Valley, Montana—but when a tragic accident bounces him and two of his men out of the SEALs, there's nowhere left to turn but the ranch he used to call his own...and the confusing, innocently beguiling woman who now lives there.
Becca Denton's like nothing he could have imagined. She's far too tempting for her own good, but when she offers to help turn the ranch into a haven for injured veterans, he can't exactly say no. He'll just need to keep his distance. But something in her big green eyes makes Alex want to set aside the mantle of the perfect soldier and discover the man he could have been...safe and whole within the shelter of her arms.
Romance Military | Romance Western [Sourcebooks Casablanca, On Sale: January 2, 2018, Mass Market Paperback / e-Book, ISBN: 9781492621300 / eISBN: 9781492621317]
Comments
12 comments posted.
Re: Nicole Helm | Dinner Party Guests...

Eve Dallas & Roarke... such interesting characters... such tales to tell... as for the other three I would really have to think more on them...
(Colleen Conklin 11:56am January 9, 2018)
Hmmmmm. Love Blake from Sarina Bowen s books, Plato Jones
from Robert Warren book, Sam what's his face-the actor
spring to mind and Sam from Merline Lovelace books.
(Kathleen Bylsma 3:54pm January 9, 2018)
I love to read cowboy stories. This one sounds interesting.
(Jackie Wisherd 4:31pm January 9, 2018)
William Shatner, Patrick Stewart, Kiefer Sutherland, Donald
Sutherland, and Christopher Plummer. Fascinating and
captivating actors.
(Sharon Berger 1:11pm January 10, 2018)
I love that Lillian Bowman! What a great character!
(Sharlene Wegner 8:26pm January 10, 2018)
Jamie and Claire Fraser, from the Outlander series. Riley
Shaughnessey from the Shaughnessey Brothers series by
Samantha Chase. Rhett Butler (duh!). And Gene Kelly!!
(Sandy Haber 9:25pm January 10, 2018)
Oh my word. What a question. Certainly Jamie and Clair
Fraser are so well read that they would be interesting
conversationalists. Rourke would be as well, Dallas not
so much. The thought of Dumbledore there as well is
intriguing. Newt Scamander could tell us all about his
exotic animals. I'm attracted to characters that DO as
opposed to THINK, but for a dinner party, you would need
sparkling conversationalists as well. Sometimes the
secondary characters would probably be better choices!
(Marcia Berbeza 1:44am January 11, 2018)
Eve Dallas and Roarke - JJ Robb has captured me completely with this
world.
The Breeds -all of them in Lora Leigh's world
What can I say, invigorating.
Eve Duncan and Joe Quinn. The raw emotion and fantastic mysteries
keep me coming back


As you can see, I could go on and on.
(Kimberley Coover 7:52am January 11, 2018)
Rhett Butler Han Solo Rhett Sean Connery Tom
Selleck
(Debby Creager 12:57pm January 12, 2018)
I would prefer to invite men and women who have led interesting lives and are good conversationalist.
(Anna Speed 4:54am January 13, 2018)
Tom Seileck, played a cowboy in an aussie film. Debbie
McComber, Annie Boone, Katie Wyatt, Robert Thornhill, all
authors that I enjoyed from reading the characters they
create.
(Nancy Luebke 3:51pm January 14, 2018)
Arnold Schwarzenegger, Sylvester Stallone, Jean Claude Van Dam, Steven Segal and Bruce Willis. I'd invite this particular group because I'd love to hear stories about filming their action movies (and life in Hollywood in the 80's).
(Nancy Marcho 7:09pm January 14, 2018)
Registered users may leave comments.
Log in or register now!