Terri L. Austin | Top 5 Las Vegas Favorite Things

March 1, 2016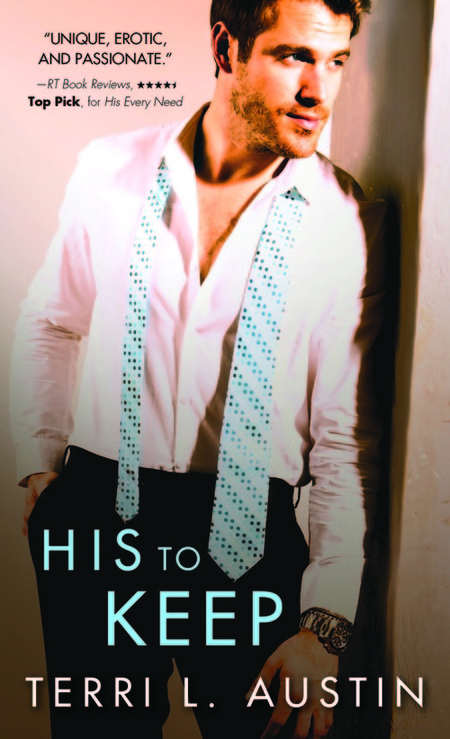 AVAILABLE
Beauty and the Brit #3

March 2016
On Sale: March 1, 2016
Featuring: Brynn Campbell; Iain Chapman
446 pages
ISBN: 1402291825
EAN: 9781402291821
Kindle: B017HX12XG
Paperback / e-Book
Add to Wish List

Also by Terri L. Austin:
The Secret She Keeps, October 2018
His to Keep, March 2016
His Kind Of Trouble, November 2015
His Every Need, August 2014

I'm an Anglophile. I adore all things British. So having a British hero felt natural. Plopping him in the middle of Las Vegas felt inspired.
HIS TO KEEP is the third book in the Beauty and the Brit series. Iain Chapman is a far cry from my other heroes. Hailing from Manchester, Iain comes from a gritty, working class background, and it shows. So why would a Manc choose to settle in Vegas? Well, Iain has his reasons for living in Sin City, but I'll give you my top five list of why I love Vegas.
I'm not much of a gambler, but when I'm out on the casino floor, the energy and noise are infectious. I love to watch the tables. I'm too cheap to play myself—I'm more of a slot person, but observing the blackjack tables, soaking up the atmosphere, is one of my favorite ways to kill a couple of hours. It may be 3 a.m. or 3 p.m. There are no clocks, no windows—the casino is its own world.
The Strip. Watching the craziness on The Strip is awesome. It's a different show every night. Street performers, card slappers, and superheroes mingle with the drunks. With the flashing neon signs and moving billboards and cops on horses patrolling the area—I can't get enough.
Novelty drinks. Where else can you get a plastic guitar filled with booze? Enough said.
The landscape. To my hubs, mountains need to be snow-capped and surrounded by pine trees. But pine trees make me sneeze. Give me brown, hazy mountains and the Mojave any day.
Freemont Street. Neon bombards you from all sides. Even the ceiling. It's a nod to old Vegas with the resurrection of The Golden Nugget and Binions. Is a total tourist trap? Oh, yes. But I wouldn't have it any other way.
So, what's your favorite thing about Vegas?
Giveaway
Tell us about your Vegas below and we'll pick one of you to win a copy each of HIS EVERY NEED and HIS KIND OF TROUBLE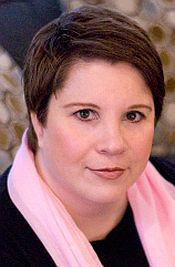 Award nominated author, Terri L. Austin, spends her time dreaming up fierce heroes and snarky heroines. At night, she watches too much reality TV, then blogs about it the next day. She met her own Prince Charming in the middle of a bridal shop, and they've been together ever since. Catch up with her on Twitter, Facebook, AllAboutTheTea.com or at TerriLAustin.com. She loves to hear from readers.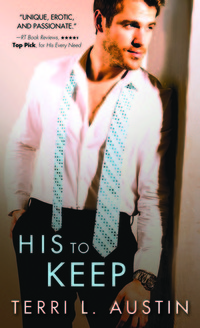 Iain wasn't just rough around the edges-he was uncivilized, despite all the elegant trappings and expensive suits. And Brynn wanted more of it. She wanted Iain in full-on barbarian mode.
She wanted to be taken.
Filthy rich British bad boy Iain Chapman made a name for himself as a ruthless businessman, but if he can secure an investment from Vegas powerhouse Trevor Blake, Iain could take his business to the next level. Solution? Hire beautifully timid corporate trainer-and Trevor's sister-in-law-Brynn Campbell and seduce his way to success.
Brynn's everything Iain is not: kind, delicate, decent. But she's also got a taste for something a little beastly, and it doesn't take long for Iain to break through her every inhibition. Brynn was supposed to be his pawn, but as Iain gets closer to his goal, he begins to realize he's not ready to let her go, not now, not ever-even if it costs him everything.
Comments
18 comments posted.
Re: Terri L. Austin | Top 5 Las Vegas Favorite Things

I have not visited Vegas yet... definitely would like to see the sites!
(Colleen Conklin 12:29pm March 1, 2016)
Unfortunately, I have never been to Vegas. However, if I ever do get a chance
to go I would love to visit the casino and watch some live plays too!
(Lily Shah 5:40pm March 1, 2016)
Vegas is only a couple of thousand miles away. I have that
"someday" addiction.
(Candy Voisine 9:20pm March 1, 2016)
I have never been to Vegas but am intrigued by the plastic
guitar filled with booze.
(G. Bisbjerg 4:12am March 2, 2016)
Vegas for me is the shows.
(Sharon Berger 11:25am March 2, 2016)
I'm not into gambling, but I'd love to take in the live shows and try all the food!
(Amy Morgan 11:53am March 2, 2016)
I went to Vegas 10 years ago Looking forward to going again
(Joanne Pezzuti 12:07pm March 2, 2016)
I went to Vegas years ago and loved every minute I was there .I loved the lights ,the people ,the noise , everything about it . I was so amazed with it all . It was the first time I had ever gambled and I loved that too. I haven't been back but I would if someone said "lets go ". I could sit all day long at a slot machine . Probably why my husband won't say " lets go " . LOL Love it .
(Joan Thrasher 12:31pm March 2, 2016)
I have never been to Vegas & want to go as soon as my
health improves. Thanks!
(Teresa Miller 5:21pm March 2, 2016)
I have not visited Vegas.
Marilyn
(Marilyn Collins 8:11pm March 2, 2016)
the shows
(Ann Unger 9:46pm March 2, 2016)
I go to Vegas once a year usually to the big jewelry show there. This year I want
to go when George Strait will be there.
(Joy Isley 3:12pm March 3, 2016)
Unfortunately I was taken to Vegas when I was a minor and
was asked to leave the gambling floor while walking around…
that kind of killed Vegas for me. But I am sure Vegas is
fantastic and a lot of fun in your book.
(Vanessa Hinman 10:05am March 4, 2016)
I love His to Keep book cover!
(Timberlee Ramsey 11:49am March 4, 2016)
Never visited but would like to just walk down the strip and people watch
(Sharon Good 4:38pm March 4, 2016)
it's been years since I've visited Vegas - I'd love to see
some of the shows that are there these days
(Diane Sallans 7:25pm March 5, 2016)
I am a Vegas virgin. I haven't even gambled before. It's
why I read books. :)
(Terrill Rosado 6:06am March 6, 2016)
My favorite things about Vegas is the shopping, trying new restaurants and the shows. I also love exploring all the new hotels.
(Kai Wong 4:37pm March 6, 2016)
Registered users may leave comments.
Log in or register now!