Cathy Lamb | The Inspiration For Such A Pretty Face

August 5, 2010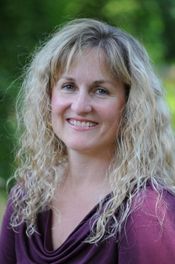 Before I started writing SUCH A PRETTY FACE, I asked myself, 'What would it be like to lose 170 pounds?'
For years I was a freelance writer for The Oregonian. I wrote about homes, home décor, people, events, and fashion. When I started freelancing I had three kids under the age of five. I was buried in diapers, the housework was crushing, and I rarely slept like a normal human. I tried to remember to brush my hair. My most glorious of days occurred when I realized I did not have spit up on my shirt. My three little sweethearts were dear and wonderful, and oh, how I loved them and their sweet smiles, but the Role Of Mommy was all encompassing. I felt myself, I felt Cathy, slipping away, down a rocky cliff, out into the shark-filled ocean, no life raft or calm and serene, pineapple – filled deserted island in sight.
Until I started working as a freelance writer.
Freelance writing gave me something else to think about. It gave me an identity. It gave me something to do that I loved doing – write. I had a new, part – time job, complete with interviewing and photo shoots, and it did not involve seeing how lickety-split fast I could change two diapers in a public restroom.
I loved going into people's homes and writing about them and their remodeled, glittery kitchens, their tiny pink house with a red and yellow Scandinavian bed, or how they decorated their kids' bedrooms with jungle animals. I loved meeting all of them and learning how others were living their lives. The fashion article assignments never ceased to amuse me because I do so hate shopping and have zero fashion sense, but it was fun. Yep, fashion was fun. Anyhow, I digress.
During my freelancing years I also wrote an article for a local hospital on patients who had had bariatric surgery. They would usually lose a hundred pounds in a year and more after that. They were whole new people. I talked to many of them and was truly touched by their stories and fascinated by what their doctors had to say about the new lives these people were leading. However, not all parts of these new lives were happy.
That always stuck with me. We so often want change, but change doesn't mean all will be well and dandy. It certainly doesn't mean all problems poof into thin air like magic dust. In fact, a lot of these now thin people had a whole new set of problems, including some seismic shifts in their relationships with others.
Anyhow, the character in my book, SUCH A PRETTY FACE, Stevie Barrett, has bariatric surgery, then a second surgery to lift and tuck and remove excess skin. She loses 170 pounds and starts her life over. But all is not perfect. It is not dandy.
As a writer I had to figure out why Stevie let herself get to 320 pounds in the first place. What's behind that? Who is she now? Who was she then? Why? How is she changing?
I gave her a past…and then I gave her a future.
In between, well, that's the story. SUCH A PRETTY FACE is about an old, white schoolhouse that was remodeled into a home. It's about a farm, a field of corn, a vision named Punk, a damp cave, a schizophrenic mother, a bridge on a frothing night, planting a vegetable garden, blood, fantastical wood chairs, roller derby, grief, falling in love, a green house with a white picket fence, dead people in cans, a hope chest, daring to dare, finding home, blow up dolls, Trash Heap, a dark and terrible room at the end of a dark and terrible hall, an ice sculpture of a mermaid, and Amazing Grace.
I hope you like it.
Comments
14 comments posted.
Re: Cathy Lamb | The Inspiration For Such A Pretty Face

The book sounds so interesting!
I love stories about characters
that are dealing with a massive
change in their identity.
(Jacqueline Cook 12:33pm August 5, 2010)
I've had the pleasure of reading this novel already and it was fabulous!

Cathy wrote: "We so often want change, but change doesn't mean all will be well and dandy." So true! This novel explored this theme extremely well.
(Marilyn Brant 2:16pm August 5, 2010)
All I can say is "Wow!!". I can't wait to see how everything fits into your story.
(Robin McKay 3:04pm August 5, 2010)
I'm going to have to pick this book up - sounds too good not to read!!
(Kelli Jo Calvert 3:57pm August 5, 2010)
I do beleive I'll be down loading this book today
(Vickie Hightower 5:00pm August 5, 2010)
I am fascinated. I can't wait to read more.
(Mary Preston 6:46pm August 5, 2010)
I agree about people wanting change and then in the process don't like so much where it gets them. However sometimes even I'm surprised.
(Alyson Widen 7:05pm August 5, 2010)
Wow, that last paragraph throws a lot
out there. I can't wait to see how it all
fits together. Loosing a large amount
of weight won't solve your problems.
You are still you and unless you deal
with the factors that resulted in the
weight gain, you will have problems of
some sort. The weight can still come
back, it will just take a while.
(Patricia Barraclough 9:00pm August 5, 2010)
There are so many reasons we gain weight, and so many less reasons we can lose it safely. Sadly, life is what happens when we are busy making other plans. This book sounds like it addresses a large number of 'hidden' issues for a lot of us.
(Susan Driskill 9:39pm August 5, 2010)
This book certainly sounds different and interesting. Knowing someone who is fighting heavy weight, it sounds so real. The person I know had been a ballet dancer for years with a major troupe and then she married a man who lives to cook. My husband made the comment that she is now "two ballet dancers." She, too, has a beautiful face, but I know only two well what caused her weight gain, since I have had the pleasure of eating some of her husband's cooking. He is one heck of a cook and I am sure the fabulous meals he prepared were hard to resist.
(Gladys Paradowski 9:58pm August 5, 2010)
You have so many elements to your book, and so many of them sound like this is a book not to be read on a stormy evening!! I am intrigued, and can't wait to read it!! The questions you put out there for your storyline do give one pause, and you have me hooked. I'm glad you have some background to back up your book!!
(Peggy Roberson 10:57pm August 5, 2010)
Wow! Someone actually put Roller Derby in a probably classified as "Woman's Fiction"?!?!? Way to go!! I'll go looking for it just for that! Derby ROCKS!!

Later,

Lynn, aka "Boxy, The Box Officer, of the Mad Rollin' Dolls, Madison, Wisconsin.
(Lynn Rettig 1:43am August 6, 2010)
Sorry, that should have read "in a BOOK classified as ..." I get a little excited when someone writes about derby where I least expect to see someone writing about derby.

Later,

Lynn
(Lynn Rettig 1:45am August 6, 2010)
Your book sounds fascinating. Off
to put it on my list to get right
now.
(Lisa Richards 7:27pm August 9, 2010)
Registered users may leave comments.
Log in or register now!