Jennifer Blake | Realism And Fairy Tales

February 6, 2010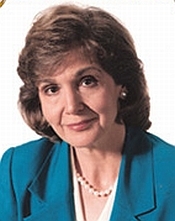 I saw it again this week: "Romance novels, like fairy tales, lack realism; they make young women believe a handsome prince is going to rescue them with promises of happy-ever-after."
Oh, please.
I loved fairy tales as a girl, but spent not a single second staring down the road for my prince. It's my considered opinion that those who use this analogy know fairy tales only from Disney movies, particularly "Cinderella" with its dreamy-eyed heroine singing "Some Day My Prince Will Come." They are seriously misinformed. (And don't get me started on the premise that women can't tell fiction from real life while men apparently have no problem distinguishing between James Bond's 007 stunts and their daily grind.) In fact the basic theme in "Cinderella", as in most enduring fiction, is the battle between good and evil. Gentle, down-trodden Cinderella gains the love of her prince in spite of unreliable miracles and the machinations of her wicked stepmother and stepsisters. "Sleeping Beauty" uses the same premise with the addition of a warning against trusting schemers and strangers. "Rumpelstilskin," with its twisted little man who forces a young woman to spin straw into gold, has an industrious heroine who triumphs—and also a caveat about males who profit from female labor. "Beauty and the Beast," far from encouraging the redemption of violent, abusive men as some claim, is about compassion and seeing beneath surface appearances. And its secondary message, as with "The Princess and the Frog," is that all princes need not be handsome. "Rapunzel" illustrates the essential truth that women can change what happens to them since the prince-hero could never have reached the eponymous heroine in her lonely tower if she hadn't decided to let down her long hair as a rope. And the list goes on.
My point here is that neither fairy tales nor romance novels lack core realism. Both address serious issues beneath their feel-good surfaces, both reward the good and punish the wicked as they hold out the gift of hope. Romance authors and readers should ignore critics who use slanted comparisons to belittle the genre—or suggest they take a closer look at fairy tales.
Comments
10 comments posted.
Re: Jennifer Blake | Realism And Fairy Tales

Romance novels and fairy tails stretch the truth into an imagined world. It's not supposed to be exactly real because the element of embellishing would be gone along with all the shimmering glitter.
(Alyson Widen 1:45pm February 6, 2010)
Amen, Jennifer.
(Gigi Hicks 2:35pm February 6, 2010)
You know they never say anything about fiction for guys not being about real things.
(Gigi Hicks 2:36pm February 6, 2010)
you are so right!
(Diane Sadler 6:16pm February 6, 2010)
I do and will always have a romantic
heart.
(Stacy Stewart 11:54pm February 6, 2010)
There are many truths to be found in fairy tales & fiction.
(Mary Preston 2:20am February 7, 2010)
You are so right in that good always triumphs over evil & our heroine learns how not only to survive, but that she's got a lot of good ol' grit, talent, brains,& goodness within! Phooey on the critics!! They might be a lot happier if they'd read a "feel good" romance or fairy tale!
(Jean Merriott 4:03am February 7, 2010)
This age-old complaint probably stems from the fact that men used to--and often still do--have the say over what gets published. Their wishes always have to be considered. After all, they're usually clueless about romance, aren't they? At least we can understand some of the appeal of a shoot 'em up book.
(Sigrun Schulz 4:30am February 7, 2010)
That's the way to tell 'em,
Jennifer. If guy's would put
half the energy they waste
flipping channels on the tube
or shootin' up the bad guys on
the Xbox on making their
ladies happy, world peace
would soon be achieved (well,
maybe)
(Lisa Richards 8:26am February 7, 2010)
I like fairy tales and fiction, although some times teh fairy tales are stretched a little too far.
(Brenda Rupp 8:56pm February 7, 2010)
Registered users may leave comments.
Log in or register now!