Book Title: HOUSE OF MARIONNE
Character Name: Quell
How would you describe your family or your childhood?
Different, I guess. I'm not sure how much I can really say. My mom and I are very close. We left my grandmother's home when I was 5 years old. I remember it being a dazzling place, but everything that glitters, as my mom always says, isn't gold. When we left, we had a hard time finding a consistent, safe place to stay. So we moved around alot. 14 schools. 12 years. 9 cities. And in each my mother's focus was that I didn't make friends or do anything to draw attention. So I guess I'd say that I am very good at being a shadow.
What was your greatest talent?
I'm equally terrified and enamored with the dark magic that trickles from my hands. If The Order of Highest Mysteries knew I possessed this forbidden ability, I'd be killed. (I'm not really sure if that's a talent.) Can it be a talent if you don't really know how to use it? It just creeps up from time to time, getting me into all kinds of trouble. Still, it's kind of fascinating. I wonder if there are other types of magic out there.
Significant other?
I wasn't ever allowed to share my real name. At each school I used a different alias. So making actual friends or letting myself get to know someone well enough to consider them a significant other–no way. My mother would kill me! I am in an interesting place at the moment. My mom and I had to separate, and it's a long story. But there is this guy who mentors me at the place where I'm hiding who won't leave me alone. I think he suspects I'm up to something. And, well, I am. But sometimes when he looks at me I feel dizzy with this feeling I've never felt. My cheeks heat and my stomach flutters. Have you ever felt like that? He'd kill me if he knew my secret and yet I keep finding myself thinking about him. He is also devilishly cute which doesn't help.
Biggest challenge in relationships?
Uhm, that would definitely be not letting anyone know that I possess toushana, a dark, forbidden magic that destroys anything it touches.
Where do you live?
Oh come on, I'm not supposed to tell you that. I'm in hiding. But if you'll keep it tip top secret… I'm at Château Soleil, a training ground for House of Marionne, a magical boarding school run by my grandmother.
Do you have any enemies?
I was born with an army of enemies because of the toushana in my veins. But don't worry, I have a plan to get rid of it.
How do you feel about the place where you are now?
Is there something you are particularly attached to, or particularly repelled by, in this place? Oh gosh, this place dazzles me. The wildest thing is that when I arrived, my last name–the name I've been chastised to never even say aloud–is etched on the pediment of the building. Everything glitters. And I've never felt more special or beautiful. Everyone watches me all the time, as if I'm a spectacle. As someone who is good at being a shadow that took some getting used to. I'm not sure that I like all the attention, but it does make me wonder if I could fit into a world like this.
Do you have children, pets, both, or neither?
Ooh a puppy would be nice! I used to have a pet when I was little. It was a bug I found at one of the places my mom and I were living temporarily. His name was Edgar. But, no, no pets or anything like that now.
What do you do for a living?
Eventually I think it would be nice to travel. Right now, I don't have a job. (I'm only 17.) And if my grandmother has her way, I'll inherit House of Marionne and do what she does.
Greatest disappointment?
It was really hard parting ways with my mom before coming here. But I'm being hunted by a Dragun. A Dragun is just a nickname the Order uses for assassins who kill people with toushana. I couldn't just let her continuously be in danger because she's with me, so separating seemed the best option. But, if my plan works, and it will, we'll be reunited in no time.
Greatest source of joy?
I have this dream that one day mom and I are going to live on a beach somewhere. We had been saving up for a long time, but then I had to use that money for something else. Still bummed about that. I love everything about being near the ocean. My mom and I would park our old rusted hatch back on the sand some nights when we didn't have anywhere else to sleep. And I'd fall asleep to the sound of the crashing waves. I would daydream about where those waves would take me if I had a boat. Wherever I settle, it'll be on sand. Just reminiscing about it gives me so much joy.
What do you do to entertain yourself or have fun? Fun?
Uhm. Between meeting the ever-rising expectations of my mentor and my grandmother, I don't have much time for fun. But what sticks out are the nights Abby–my roommate at House of Marionne– and I find ourselves in bed at the same time. We just talk and laugh. She has the funniest stories about her parents. It's nice. I've never experienced anything like that before.
What is your greatest personal failing, in your view?
I can't figure out how to emerge. I'm trying everything I can, but this diadem thing is not sprouting from my head! If I don't get it done quickly, I have to leave House of Marionne. And all my plans to free myself of toushana would be ruined. Not to mention the Dragun hunting me would be on my tail again.
What keeps you awake at night?
Fear that I won't be able to get rid of this poison in my veins. Fear that I'll be found out by Abby, my first friend, and she'll hate me which is almost as bad as being killed. Fear that I won't see my mother again.
What is the most pressing problem you have at the moment?
I think we've covered that, ha! Trying to stay alive. And I have to say that this mentor of mine is the biggest distraction. On the one hand he is drop dead beautiful, poised, and brilliantly talented with magic. But on the other hand, he is training to be a Dragun. I need his help, but just being in his presence is such a risk. So I'm just trying to figure things out on my own.
Is there something that you need or want that you don't have?
For yourself or for someone important to you? It would be great to have really strong proper magic instincts. But currently my toushana is easier to reach. I'm working on changing that!
Why don't you have it? What is in the way?
Magic strengthens with use. So the more I use my proper magic, the stronger it'll become. I just need more time, I think. And I need my toushana to get out of the way. But getting out of my way is the last thing my toushana seems to want to do. Grrrr.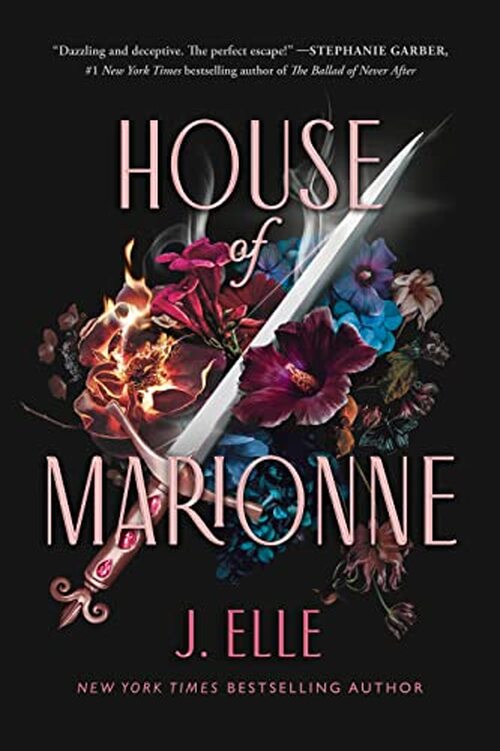 BURY YOUR SECRET OR DIE FOR IT.
17 year-old Quell has lived her entire life on the run. She and her mother have fled from city to city, in order to hide the deadly magic that flows through Quell's veins.
Until someone discovers her dark secret.
To hide from the assassin hunting her, and keep her mother out of harm's way, Quell reluctantly inducts into a debutante society of magical social elites called the Order that she never knew existed. If she can pass their three rites of membership, mastering their proper form of magic, she'll be able to secretly bury her forbidden magic forever.
If caught, she will be killed.
But becoming the perfect debutante is a lot harder than Quell imagined, especially when there's more than tutoring happening with Jordan, her brooding mentor and— assassin in training.
When Quell uncovers the deadly lengths the Order will go to defend its wealth and power, she's forced to choose: embrace the dark magic she's been running from her entire life or risk losing everything, and everyone, she's grown to love.
Still, she fears the most formidable monster she'll have to face is the one inside.
Brimming with ballgowns and betrayal, magic and mystery, decadence and darkness, House of Marionne is perfect for readers who crave morally gray characters, irresistible romance, dark academia, and a deeply intoxicating and original world.
Young Adult Fantasy | Young Adult Suspense [Razorbill, On Sale: August 29, 2023, e-Book, ISBN: 9780593698129 / ]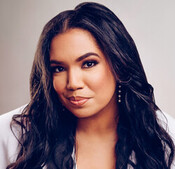 J. ELLE is the New York Times bestselling author of young adult and middle-grade fantasy fiction and a 2022 NAACP Image Award Nominee for Outstanding Literary Work for Youth and Teens. Her work is translated and distributed in over sixteen countries. The former educator credits her nomadic lifestyle and humble inner-city beginnings as inspiration for her novels. When she's not writing, Elle can be found on the hunt for desserts without chocolate, looking for any excuse to get dressed up, and road-tripping her way across the country with her family of six plus four pets in tow.
No comments posted.