Book Title: HARLEM AFTER MIDNIGHT
Character Name: Lena Aldridge
How would you describe your family or your childhood?
The best person I've ever known was my father, Alfie. Of course, it turns out he kept quite a few secrets from me but I know he had his reasons. Growing up, it was just the two of us and I hope he's proud of the woman I've become.
What was your greatest talent?
Singing! And I act as well but it's the music I love.
Significant other?
It's complicated…
Biggest challenge in relationships?
I often forget to look before I leap.
Where do you live?
London has always been home, but I don't actually have a permanent address at the moment. That's top of my list to sort out, once I decide where my future lies.
Do you have any enemies?
Until recently I didn't think I had any. Turns out I was wrong…
Do you have children, pets, both, or neither?
Neither, and I think it's probably for the best!
What do you do for a living?
Singer, actress, jack of all trades
Greatest disappointment?
Finding out that my best friend Maggie had lied to me. We were like sisters, and I hope we can be that again one day, but I can't help wondering if she's do the same again.
Greatest source of joy?
Being on stage. Call me a narcissist but there's just something about the way people look at you when you're up there, as if you have all the answers. I know that in reality my life's a bit of a mess but while I'm singing, I can fool myself that maybe I'm doing alright.
What do you do to entertain yourself or have fun?
I love to go out dancing! Preferably with a cocktail in hand.
What is your greatest personal failing, in your view?
I've made a lot of bad decisions. Let's just hope that in the future I'll be able to learn from them.
What keeps you awake at night?
Most recently it was the fear of being murdered.
What is the most pressing problem you have at the moment?
Things have changed so much for me in the past few weeks. I've never had many choices before but now it seems like the biggest problem I have is deciding what to do next.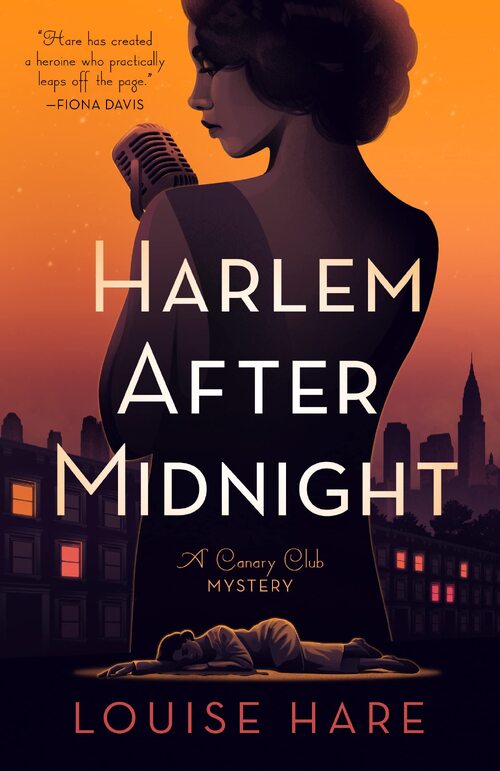 A body falls from a town house window in Harlem, and it looks just like the newest singer at the Apollo...in this evocative, twisting new novel from the author of Miss Aldridge Regrets.
Harlem, 1936: Lena Aldridge grew up in a cramped corner of London, hearing stories of the bright lights of Broadway. She always imagined that when she finally went to New York City, she'd be there with her father. But now he's dead, and she's newly arrived and alone, chasing a dream that has quickly dried up. When Will Goodman—the handsome musician she met on the crossing from England—offers for her to stay with his friends in Harlem, she agrees. She has nowhere else to go, and this will give her a chance to get to know Will better and see if she can find any trace of the family she might have remaining.
Will's friends welcome her with open arms, but just as Lena discovers the stories her father once told her were missing giant pieces of information, she also starts to realize the man she's falling too fast and too hard for has secrets of his own. And they might just place a target on her back. Especially when she is drawn to the brightest stage in town.
Mystery Historical | Multicultural African-American [Berkley, On Sale: August 29, 2023, Hardcover / e-Book, ISBN: 9780593439289 / eISBN: 9780593439296]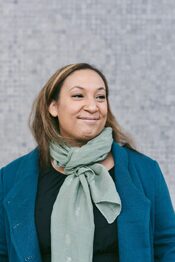 Louise Hare is a London-based author. Her debut novel, This Lovely City, was published in the UK to wide acclaim, and was a Between the Covers Book Club Pick on BBC Two. She has an MA in creative writing from the University of London.
No comments posted.