1--What is the title of your latest release?
2--What's the "elevator pitch" for your new book?
Four friends leave behind their everyday lives and stride out into the beautiful Norwegian wild – nothing between them and the mountain peak but forest, sea and sharp blue sky. But there's a darker side to the wilderness. A woman went missing a year ago, scarring the mountain with suspicion and unanswered questions. Now the friends are hiking into the heart of the mystery. And waiting on the trail is someone who'd do anything to keep their secrets buried – and to stop the group walking away alive.
3--How did you decide where your book was going to take place?
I wanted to examine how the wilderness can switch from being a place of beauty to a landscape raw with danger. Norway felt like the right setting to explore this because its sheer, rugged scale provides true isolation. It's the perfect place to have an adventure – or to disappear.
4--Would you hang out with your protagonist in real life?
I would be strapping on my backpack and joining these four women in a heartbeat. They are complex and flawed and messy – but so are all my favorite people!
5--What are three words that describe your protagonist?
Liz is organized, adventurous, and lost.
6--What's something you learned while writing this book?
That there is no substitute for immersing myself in the landscape I'm writing about. I went hiking in Norway as part of my research and it changed the shape of the novel in so many ways.
7--Do you edit as you draft or wait until you are totally done?
I wrote seven or eight drafts of The Hike and I tend to edit at the end of each draft.
8--What's your favorite foodie indulgence?
Booja-Booja almond and salted caramel truffles. Remortgage your house and enjoy!
9--Describe your writing space/office!
I work from a beach hut on the south coast of England. Think hot chocolates and blankets in winter, and swim breaks in summer.
10--Who is an author you admire?
My literary idols are Maggie O'Farrell and Tim Winton, who I return to again and again for their emotional truth and the fresh, compelling descriptions of landscapes and seascapes.
11--Is there a book that changed your life?
Nope.
12--Tell us about when you got "the call." (when you found out your book was going to be published)/Or, for indie authors, when you decided to self-publish.
I was delivering an event at a school when I took the call from my agent. She said we'd had our first offer in. My whole body FIZZED with excitement!
13--What's your favorite genre to read?
Literary thrillers or upmarket women's fiction.
14--What's your favorite movie?
Point Break.
15--What is your favorite season?
Summer.
16--How do you like to celebrate your birthday?
Sitting on a blanket on the shore, eating pain au chocolat with my family.
17--What's a recent tv show/movie/book/podcast you highly recommend?
I loved Lessons In Chemistry by Bonnie Garmus and have bought five copies for friends.
18--What's your favorite type of cuisine?
Bring me ALL the Greek food. I'm talking glossy olives, tzatziki slathered onto fresh bread, Greek salad with sun-ripened tomatoes and oregano-flecked feta.
19--What do you do when you have free time?
Surf, read, hike.
20--What can readers expect from you next?
Perched on a cliff on the heat-drenched, wave-pounded coastline of Morocco, sits The Surf House, a stylish, laid-back guesthouse that caters to surfers, travelers, and creatives. When disgraced model, Bea, arrives looking for a job, she's welcomed into the fold like family. But when the body of a guest washes up in the surf, Bea begins to realize that the seemingly free-spirited couple who run the place aren't what they seem.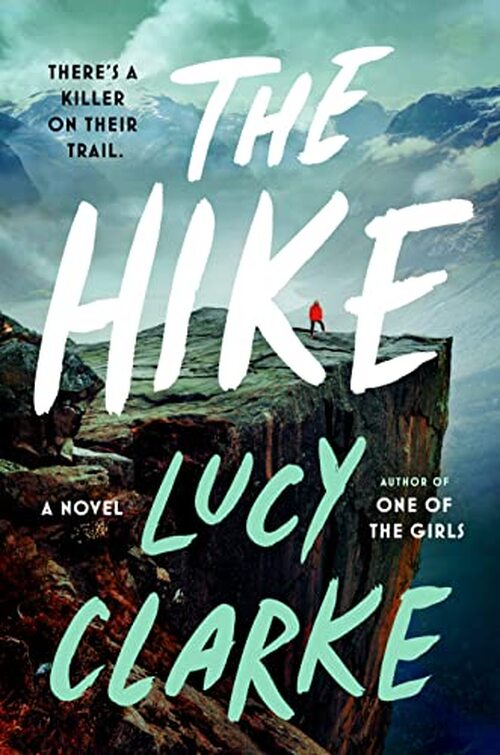 No help.
No cell coverage.
No one to hear them scream.
Burned-out by both her marriage and work, Liz is desperate for an escape. More than that, she craves an adventure, a total reset. So, when she plans a vacation with her three best friends, she persuades them to spend four nights camping in the stunning mountains of Norway. Following a trail that climbs through lush valleys, towering peaks, and past jewel-blue lakes, Liz is sure that the hike is just what they need.
But as they stride farther from civilization, it becomes clear that the women are not the only ones looking to lose themselves in the mountains. The wilderness hides secrets darker than they could ever have imagined, and if they're not careful . . . not all of them will return.
Women's Fiction Friendship | Thriller Crime | Thriller Psychological [G.P. Putnam's Sons, On Sale: August 29, 2023, Hardcover / e-Book, ISBN: 9780593422670 / eISBN: 9780593422687]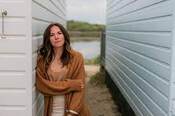 Lucy is a passionate traveller, beach hut dweller, and fresh air enthusiast. She's married to a professional windsurfer and, together with their two young children, they spend their winters travelling and their summers at home on the south coast of England. Lucy writes from a beach hut, using the inspiration from the wild south coast to craft her stories.
No comments posted.