Cynthia and Raven, two drifters searching for the secrets of their own pasts, never expected their fling to be more than a hookup. But as they're drawn deeper into a web of magic and prophetic mystery, they can't say no to the supernatural tie that binds them—and they don't want to. In the fourth book of the Coven Daughters paranormal romance series, magic, danger, and romance collide in a passionate explosion.
F-Fierce Heroine
A-All of the Steam
L-Love
L-Longing
E-Embark
N-Night Sky
A-Air Magic
N-Netherworld
G-Grimoire
E-Enthrall
L-Lore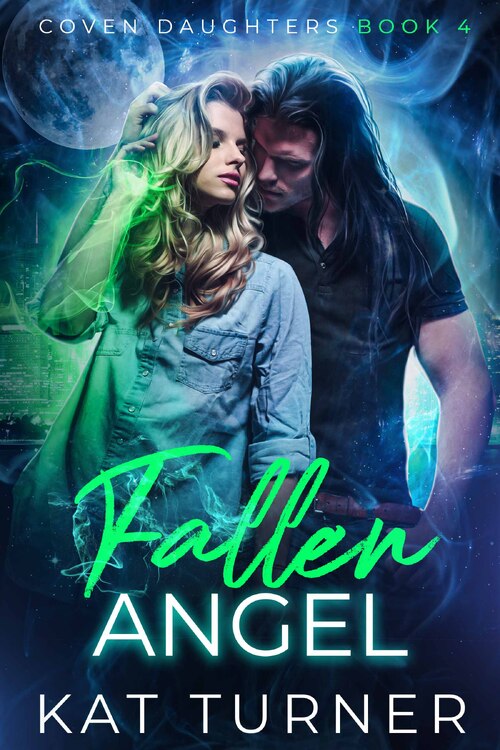 Cynthia Fields, a powerful witch with a troubled past, is so close to cracking the code of the Coven Daughters prophecy. She just needs to unlock the secrets of Fire and Chaos and connect with her five coven sisters, and she'll be set to save the world and maybe even herself. Cynthia's search takes her on a cross-country hitchhiking trip where she meets a strange truck driver who claims to have the ability to jump into different bodies before the journey lands her in the arms of a sexy, mysterious drifter who goes by Corvus.
Following what was supposed to be a one-time, steamy encounter, Corvus reveals to Cynthia that he's a raven shifter with his own agenda—revenge—for unraveling the prophetic mysteries. His knowledge of the prophecy runs deep, and they form an alliance that's as intense as their burgeoning desire.
Bound by sizzling romance and magical obsession, Cynthia and Corvus hop on a motorcycle and chase the secrets of witchcraft until Cynthia's quest to enhance her power tangles her in the snares of a malevolent entity, Folly, who claims to rule over the prophecy. Reluctantly, Cynthia agrees to Folly's demands, a bargain that must be paid with the blood of those she loves. Will Cynthia and Corvus beat this witchy game of cat-and-mouse before it's too late?
Romance Erotica Sensual | Romance Paranormal [City Owl Press, On Sale: March 1, 2023, Paperback, ISBN: 9781648983467 / eISBN: 9781648983474]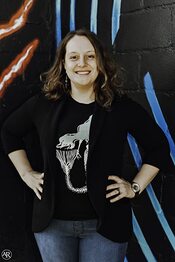 When not reading or writing, Kat works for a university, teaches yoga, and lives the mom life. She has too many plants, guards her gym time with her life, and is quite adept at picking up objects with her toes.
No comments posted.