Excerpted from THE CHARMER WITHOUT A CAUSE, Chapter 2, by Katherine Grant. Copyright © 2023 by Katie Flanagan
Benjamin could hardly believe his good luck. Here was his mysterious woman, the one who hadn't left his imagination for days, and all he had merely needed to ask in order to secure an introduction. And both she and her mother seemed delighted to have him sit with them.
Lady Lydia Deveraux. Benjamin soaked her in as she told him about her childhood in Ireland. Blond, fair, and tall, as he had observed in his first glimpses at the musicale. Bright blue eyes slicing through small talk followed by a slim, solemn nose. Hers was not a face that smiled easily at a joke. Yet she didn't need to smile, not when her whole countenance was softened by a pair of perfect, pink rosebud lips.
That mouth had anchored his daydreams this whole week. He couldn't help but fantasize about running into her at Hyde Park to earn a smile, about dancing with her at an assembly and seeing them part with exertion, about whisking her into the garden for a kiss.
"There never was a people more eager for an education. Why, the children will gather wherever a teacher is to be found, even in the road hedges, if only for an hour lesson." She shone with emotion as she spoke, a mix of warmth and ferocity that rippled against Benjamin's skin.
"Now, Lydia, no need to get carried away." Her mother grimaced. "She has not yet spent much time in our own great country, Mr. Preston, as you can see. Do you find your tenants at Northfield Hall interested in education?"
Lady Lydia shut her lips as tightly as a castle gate. Benjamin wished he could refute her mother entirely. But he was no rogue: he had been raised to treat people with respect, even when he disagreed with them, and especially when he wanted something – such as permission to court their daughter – from them. He limited his response to, "They are not our tenants, Lady Deveraux. They are paid for their labor in currency, room and board, and supplies. In any case, my mother was very proud to start a school for both Northfield Hall and the town of Thatcham. Nearly every soul over the age of ten in the neighborhood can write their own name, do their sums, name the kings of England, and show you on a map which territories Britain has colonized."
"An impressive feat, especially when I have read that many of your laborers do not speak English natively." Lady Lydia leaned ever-so-slightly forward as she said this, the lace trim of her bodice swaying with the movement.
Benjamin looked up to her blue eyes, so as not to start speculating on the breasts beneath the lace. "That is a challenge in Ireland, too, I understand. How many of the Irish in County Kilkenny speak English?"
"Lydia surely wouldn't know. If they don't speak English, we have no dealings with them," Lady Deveraux responded, a knife's edge lining her words.
Those lips parted for a half-second, then closed. Benjamin waited, silently urging her to continue with whatever it was she wanted to say. After a slight nod to her mother, Lady Lydia countered, "I have read about it. I'm afraid I have an unhealthy appetite for newspapers of all kinds, Mr. Preston. The tradesmen and day laborers near the towns are usually bilingual in English and Irish, but most of my father's tenants understand only the most basic of English."
"And you?" Benjamin couldn't help asking, though he suspected Lady Deveraux would object. "Do you speak any Irish?"
Lady Lydia blushed as pink as her lips. "A few words, here and there."
Amazing how even a blush could ignite him so. Benjamin felt like a magnet pulled helplessly by the gravity of each of Lady Lydia's movements. Even flitting her gaze towards her mother, as if expecting a punishment. Even reaching for a cup of tea – imported tea, the kind Benjamin would never touch – to distract them all from her reply.
She was beautiful. Eloquent. Passionate – and trying desperately to keep anyone from noticing. Benjamin's breath came fast, waiting for her to say something more.
It was his bad luck that Robert interrupted. "Begging your pardon, Preston, but do you have a moment to become acquainted with a few of my associates?"
He couldn't refuse the duke, not even when his entire being yearned to stay at Lady Lydia's side. Benjamin rose, leaving his plate of barely eaten food on the table between Lady Lydia's and her sister's. The Deveraux women stood as he did, giving him another chance to take in Lady Lydia's long legs, longer torso, and heavenly head rising far above his own.
His heart pounded in his ears as he threw out his parting words: "Perhaps I may call on you this week, Lady Lydia, to learn more about your experiences in Ireland?"
There was no reason to be nervous. He had survived far worse rejections than a lady declining his offer to visit. And this time, he had ten thousand pounds to recommend him, if she hadn't yet found his conversation entertaining or his appearance appealing.
He knew he shouldn't expect to be rejected. Yet he did, flinching even as Lady Lydia's perfect lips smiled. She bent her neck with modesty. "I would be honored, Mr. Preston."
Benjamin's hopes soared.
The Prestons #3
Everyone knows that a happy marriage begins with a lot of money and one good lie…

When Benjamin Preston falls in love with Lady Lydia Deveraux at first sight, his family thinks this is the start of yet another of his failed courtships. Benjamin is almost as surprised as they are when Lydia encourages his attention and even agrees to marry him. His family suspects she is after his newly-inherited ten thousand pounds, but Benjamin holds out hope that at last he has found his true love.

Lydia can't help finding Benjamin attractive. After all, he is handsome, kind, and compassionate. But her heart belongs to Ireland - and to an Irish rebel who died for the cause of freedom. Now Lydia is determined to marry for wealth and political influence so she can help free Ireland from Britain's rule.

Even if that means trapping Benjamin in a loveless marriage.

As their courtship progresses, Lydia and Benjamin find themselves caught in a web of lies, plots, and unquenchable lust. The only question is: can they help Ireland without breaking each other's hearts?

This latest installment of The Prestons from award-winning author Katherine Grant works as a standalone or a continuation of the series.
Romance Historical [Self Published, On Sale: March 9, 2023, e-Book, / eISBN: 2940186722328]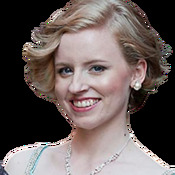 I write award-winning romances with smart women, sensitive men, and a historically-inspired plots. My books have won recognition from the National Indie Excellence Awards, Next Generation Indie Book Awards, and the Foreword INDIES Book of the Year Awards. If you love ballgowns, secret kisses, and social commentary, a book hangover is coming your way.
No comments posted.