1--What is the title of your latest release?
2--What's the "elevator pitch" for your new book?
A Vodou priestess turned amateur sleuth investigating a ritual murder is embroiled in an insidious case of corruption that reaches beyond the shadows of New Orleans. It's the 2nd book in the Mambo Reina series (The first is The Quarter Storm)
3--How did you decide where your book was going to take place?
After visiting New Orleans, I knew it was a place that I'd like to set a story in. Subsequent research proved it was a place rich in history and tradition. I knew I'd be able to pull on that to help craft a compelling narrative.
4--Would you hang out with your protagonist in real life?
Reina Dumond is what you'd call an old soul. That means she's wise, street-smart, and prone to being opinionated. But Reina is also a very caring and loyal person. She's definitely someone I'd make a point of befriending.
5--What are three words that describe your protagonist?
Loyal, traditional, curious.
6--What's something you learned while writing this book?
One of the most fascinating things I learned is that during the Civil War, Audubon Park was alternately the site of both a confederate camp and a union hospital.
7--Do you edit as you draft or wait until you are totally done?
I firmly believe in the concept of the vomit draft. Get everything down on paper, not editing anything as I go. I do tend to make notes to myself about things that will need further research or plot points I'd like to explore but that's the extent of it.
8--What's your favorite foodie indulgence?
Chocolate, always chocolate.
9--Describe your writing space/office!
Picture a small office, a window that looks onto . . . another house. I have a standing desk. Planner, notebooks, and fountain pens are always within reach.
10--Who is an author you admire?
This list grows longer every year, but recently, I've become a huge fan of mystery writer, Tracy Clark.
11--Is there a book that changed your life?
The Alchemist by Paulo Coehlo. This novel let me know that it was ok to have a dream - even if it was different than what you originally thought you wanted.
12--Tell us about when you got "the call." (when you found out your book was going to be published)/Or, for indie authors, when you decided to self-publish.
I was working, like most authors these days, I have a day job. I'd been on submission for a few months and my full manuscript was with a few editors. I rarely pick up my personal phone during the workday, but when I saw my agent's name flash on the screen, I grabbed it. I heard the offer, squeed and yeah, had to get back to work.
13--What's your favorite genre to read?
Speculative fiction
14--What's your favorite movie?
This is almost impossible to answer, but I'll go with Alien.
15--What is your favorite season?
Fall. The colors are stunning. Temperatures cooling, perfection.
16--How do you like to celebrate your birthday?
A quick stop at a local coffee shop for cocoa and a muffin. A trip to a bookstore. A nice dinner. Simple but effective.
17--What's a recent tv show/movie/book/podcast you highly recommend?
I recently finished an outstanding show set in Australia called Mr. In Between. Dark stuff, but a fascinating character study.
18--What's your favorite type of cuisine?
Southern Food, and a close second, dessert–any dessert.
19--What do you do when you have free time?
My free time is increasingly, painfully rare these days. But when I do find myself on the receiving in of a few free moments, it's read and sleep, in that order.
20--What can readers expect from you next?
I'd love to revisit Mambo Reina's world. I've got just the perfect mystery in mind. Aside from that, I'm working on a Climate fiction/Speculative fiction novel. No release date for that one yet, but likely in 2024.
Mambo Reina #2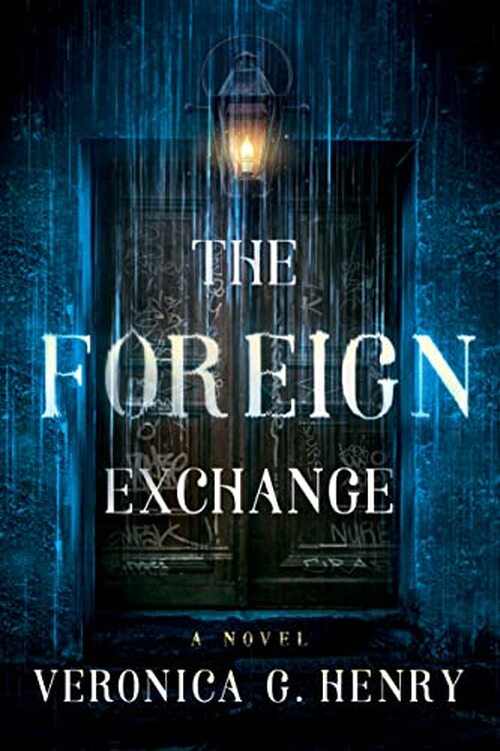 A Novel
A Vodou priestess turned amateur sleuth investigating a ritual murder is embroiled in an insidious case of corruption that reaches beyond the shadows of New Orleans.
After solving a crime blamed on Vodou in New Orleans's French Quarter, Vodou priestess turned amateur detective Reina Dumond has returned to her benevolent work as a healer. But when her friend and enigmatic client Evangeline "Vangie" Stiles comes to her for a spell, Mambo Reina quickly realizes what Vangie really needs is a sleuth.
Something is amiss in the Stileses' marriage. Five thousand dollars has inexplicably appeared in the bank account Vangie shares with her scam-artist husband, Arthur, and she smells trouble. So does Reina. Especially when her investigation into Arthur's likely new con leads to murder. Considering the manner of death and the signs on the victim's body, Reina recognizes it for what it is: ritual magic of the vodouisant kind.
As Reina digs deeper, she encounters a conspiracy exploiting vulnerable youth—one of whom may have abilities just like hers. With the help of her friends Darryl and Tyka, Reina must hone her ever-evolving skills to uncover a mystery that reaches further than she imagined.
Horror | Fantasy Dark [47North, On Sale: February 28, 2023, Paperback / e-Book, ISBN: 9781662503788 / ]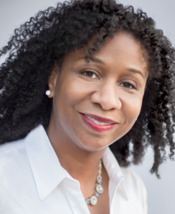 Veronica G. Henry is the author of Bacchanal, The Quarter Storm, The Foreign Exchange (Feb 2023) in the Mambo Reina series. Her work has debuted at #1 on multiple Amazon bestseller charts, was chosen as an editors' pick for Best African American Fantasy, and shortlisted for the Manly Wade Wellman Award. She is a Viable Paradise alum and a member of SFWA and MWA. Her stories have appeared, or are forthcoming, in the Magazine of Fantasy & Science Fiction and FIYAH Literary Magazine.
No comments posted.