Instead of trying to find your perfect match in a dating app, we bring you the "Author-Reader Match" where we introduce you to authors you may fall in love with. It's our great pleasure to present Kat Turner!
Writes:
I write steamy romance with heart and humor. My Coven Daughters paranormal romance series brings together magic, witchy shenanigans, and plenty of heat. EMBERS is a prequel novella to the series that features a fire witch/paranormal investigator and notorious rock star with a heart of gold. They team up to beat a terrible prophecy and fall hard along the way.
About:
I'm originally from Iowa and currently live in Louisville, Kentucky. Though I am sadly not a bourbon drinker, I do enjoy Derby Pie. Summer is my favorite season, as I'm a total sun worshipper who is obsessed with the ocean. When I'm not writing, I spend my time working out, practicing yoga, and reading. Lately, I've been devouring musician autobiographies. I live with my husband, son, and a cat who thinks he's a dog and/or person.
What I'm looking for in my ideal reader match
A sense of humor that skews a little dry and dark.
Likes strong, witty heroines and sensitive heroes with secret alpha sides.
Enjoys music, magic, and mystery with their spice.
Is onboard to come along on my wild rides!
What to expect if we're compatible:
Banter forever
Steamy scenes-no closed doors here!
Rock concerts, ghost hunting, parallel dimensions, and witchcraft
Visits to a world that's much like our own, but with magic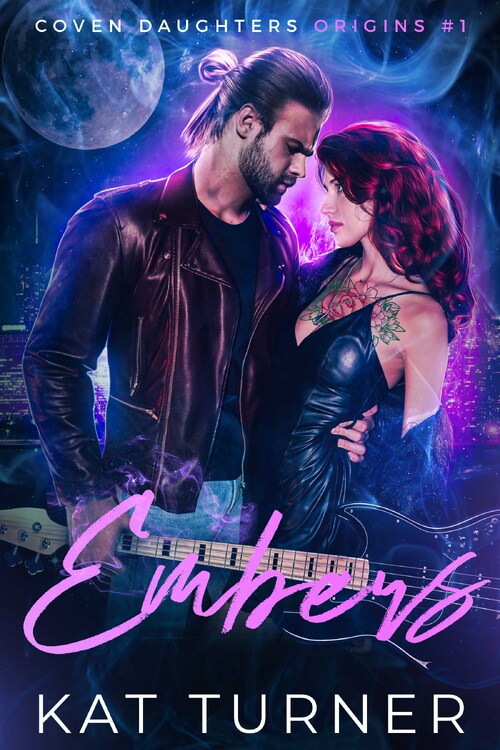 Thom James is tired of his wild but empty rock star life, so when he meets a fan who is as uninhibited and unapologetic as he is, he falls hard. Problem is, she's busy chasing ghosts and has no interest in a serious relationship. Before she says goodbye, the enigmatic groupie leaves Thom with a dire warning about dark forces that are attached to his band.
Freshly fired from her professor job, Megan O'Neil is strictly focused on pouring herself into her side gig: ghost hunting. She can't get her latest hookup out of her mind, though, and her connection to notorious rocker Thom James inconveniently persists when she forgets her demon-trapping watch in his hotel room. When he tracks her down to return the lost object, she confronts her growing feelings for the famous bassist along with a realization that she must tackle a nasty curse that's way above her pay grade. Too bad the curse, which has followed her since childhood, is not about to be neutralized without a fight.
Now, Thom and Megan must battle not only a malevolent spirit, but a fierce attraction that feels doomed by the demands of their incompatible lives. When Megan excavates a strange book of witchcraft and taps into a world of magic with ties to a terrifying prophecy, she and Thom face down not only the challenges of making a relationship work, but of somehow halting the machinery of magical fate before everyone pays the price.
Paranormal | Romance [City Owl Press, On Sale: January 1, 2023, Paperback, ISBN: 9781648982774 / eISBN: 9781648982781]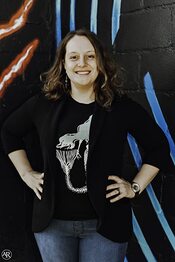 When not reading or writing, Kat works for a university, teaches yoga, and lives the mom life. She has too many plants, guards her gym time with her life, and is quite adept at picking up objects with her toes.
1 comment posted.