Instead of trying to find your perfect match in a dating app, we bring you the "Author-Reader Match" where we introduce you to authors you may fall in love with. It's our great pleasure to present Kirsten Weiss!
Writes:
Whimsical cozy mysteries.
About:
Urgh. The dreaded "about" essay, and I hate writing about myself (it's much more fun writing about imaginary people). Last year I took a flash nonfiction class and ended up writing flash fiction and letting everyone think it was about me. Scribbling something clever about myself should come easily since I write mystery novels for a living. But the really clever bios also seems a little fake to me.
My ideal reader match for the mystery novel, NIGHT OF THE CUPID, must love:
A good laugh
A twisty puzzle
Small-town escapes
A little romance!
Let's see where it leads.
What to expect if we're compatible:
You'll want to go back and read the entire series
And then you'll want to read my witch mystery series set in the same small town!
And THEN, you'll join my Raven(ous) Society newsletter on my website to get exclusive (and free) short stories and updates on my latest books.
Roses, chocolate, and a completed to-do list. Is that too much to ask for Valentine's Day? When you own the Sierra's best UFO-themed B&B, it might be. Because murder is about to collide with all of Susan's carefully laid plans.
The Valentine's special at her B&B has attracted all the wrong guests - a group of Bigfoot seekers and the ex-con who shared the worst night of Susan's life in a small-town jail. At least she's got her boyfriend Arsen for moral support.
Or does she? Because as the big day approaches, Arsen's acting even more unpredictable than usual.
And when she discovers the body of a woman with a bevy of boyfriends, she learns that love gone wrong, means nothing goes right. But will Susan's determination to set things straight land her on the wrong end of Cupid's arrow?
If you love quirky heroines, twisty mysteries, and laugh-out-loud humor, you'll love Night of the Cupid, book seven in the Wits' End cozy mystery novels. Buy Night of the Cupid and start the hilarious caper today!
Mystery Cozy [Misterio Press, On Sale: October 31, 2022, e-Book, / ]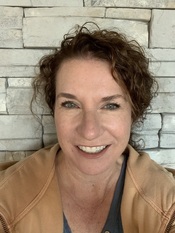 Kirsten Weiss writes laugh-out-loud, page-turning mysteries. Her heroines aren't perfect, but they're smart, they struggle, and they succeed. Kirsten writes in a house high on a hill in the Colorado woods and occasionally ventures out for wine and chocolate. Or for a visit to the local pie shop.
Kirsten is best known for her Wits' End, Perfectly Proper Paranormal Museum, and Tea & Tarot cozy mystery books. So if you like funny, action-packed mysteries with complicated heroines, just turn the page.
No comments posted.