Instead of trying to find your perfect match in a dating app, we bring you the "Author-Reader Match" where we introduce you to authors you may fall in love with. It's our great pleasure to present Jackie Lau!
Writes:
I write romantic comedies with Asian families and lots of food. My latest book, THE STAND-UP GROOMSMAN, features an opposites-attract couple, which is one of my favorite things to write. Mel is a stand-up comedian and Vivian works in finance. Their first encounter goes badly, but they must spend more time together when their close friends get married, and they start to re-think their initial impressions.
About:
I'm a long-time Toronto resident who prefers summer over Canadian winters. After studying engineering, I worked as a geophysicist, but I'm now a full-time writer. I enjoy reading, traveling, drinking tea, and going out to eat. Am particularly fond of gelato and donuts.
What I'm looking for in my ideal reader match:
The ideal reader for The Stand-Up Groomsman enjoys:
A meeting that's the opposite of cute
Family antics, including matchmaking grandmas
Steamy scenes
Mochi donuts
A hero taking care of his love interest when she's sick
Queer m/f romance
Low-ish angst
What to expect if we're compatible:
Getting hungry while you read my books
Happy endings that suit the characters
Canadian references
An extensive backlist
If you follow me on social media: pictures of donuts and other food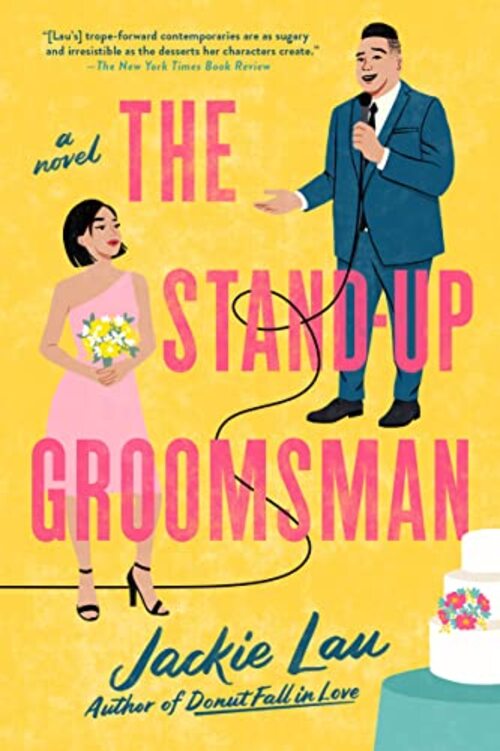 They say to never meet your heroes, but when Vivian Liao's roommate gets engaged to her favorite actor's costar, she has no choice but to come face-to-face with Melvin Lee again. He's just as funny and handsome as he is on-screen...but thinks she is a snob and a sellout. It's none of his business how she chooses to live her life, no matter how charismatic he is.

Mel is used to charming audiences as an actor and stand-up comedian but can't connect to Vivian. She's a smart, talented artist—which is why he thinks she's wasting her life as a corporate finance drone. The only thing uniting them is their goal for the wedding to go off without a hitch.

As they collaborate on wedding cake and karaoke parties, Mel realizes he might have seriously misjudged this bridesmaid, while Vivian discovers the best man might just be as dazzling off-screen as he is on. With the wedding underway, maybe more than one happily ever after is in the future.
Romance Comedy [Berkley, On Sale: October 25, 2022, Trade Paperback / e-Book, ISBN: 9780593334324 / eISBN: 9780593334331]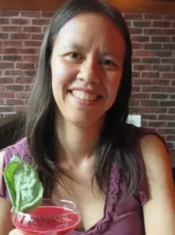 Jackie Lau decided she wanted to be a writer when she was in grade two, sometime between writing "The Heart That Got Lost" and "The Land of Shapes." She later studied engineering and worked as a geophysicist before turning to writing romance novels.
Jackie lives in Toronto with her husband, and despite living in Canada her whole life, she hates winter. When she's not writing, she enjoys gelato, gourmet donuts, cooking, hiking, and reading on the balcony when it's raining.
No comments posted.