Luke Dempsey, your hero in TURN TO ME, is a man who's been to prison. What made you decide on a hero with that history?
Luke's younger brother died when Luke was 14. Luke tried to save him, couldn't, and then blamed himself for Ethan's death. That trauma sent him on a reckless and self-destructive path. I had that path end with a stint in prison for two reasons:
One, because I wanted the challenge of prison to toughen him.
Two, because I wanted prison to serve as his motivation to get his life in order.
When Turn to Me begins, he's been out for a few months. He's cynical and withdrawn but he's also dead set on never breaking another law.
How would you describe the dynamic between Luke and Finley?
Grump and sunshine! I had a ball writing these two. Luke's an irritable bad boy hero type and Finley's an idealistic, Boho animal lover.
Because there's some treasure hunting in this story, is there a mix of romance and suspense? Or does one dominate the story more than the other?
There's definitely a blend of romance and mystery with a dash of suspense thrown in. But first and foremost, I consider myself to be a romance writer. In Turn to Me, the romance dominates those other elements.
In TURN TO ME, the hero and heroine work together toward a common goal. That's my favorite type of romance. I'm not a fan of the enemies-to-lovers trope, or stories in which the hero and heroine are on the opposite side of a conflict for most of a book. What are some of your favorite romance tropes?
You're right. In Turn to Me, the unlikely duo of Luke and Finley work together toward a common goal—solving the treasure hunt Finley's father left for her in his will.
Some of my favorite romance tropes are grieving heroes, friends to lovers, beauty and the beast, athlete hero, heiress, and wrong side of the tracks pairings.
If you could only pick one of your books, other than this one, to share with a romance reader unfamiliar with your work, which one would you pick? And why?
TRUE TO YOU! It's my bestselling book and won the Christy Award Book of the Year. It's also the first novel in its series, so it's a great place to start for those who haven't yet read my work.
Other authors I've interviewed have told me that the kinds of books they enjoy reading are different from the kind of books they enjoy writing. What do you like to read? Favorite books? Favorite author?
I'm a mood reader and read widely in many different genres. However, my all-time favorite genre is Regency-set historical romance. Lisa Kleypas is an enduring favorite of mine.
What are you currently working on?
I'm working on the first book in a brand-new series called SONS OF SCANDAL about three brothers who live in Maine. The new series has given me an excellent reason to visit Maine myself. I'm excited to travel there in June!
Misty River Romance #3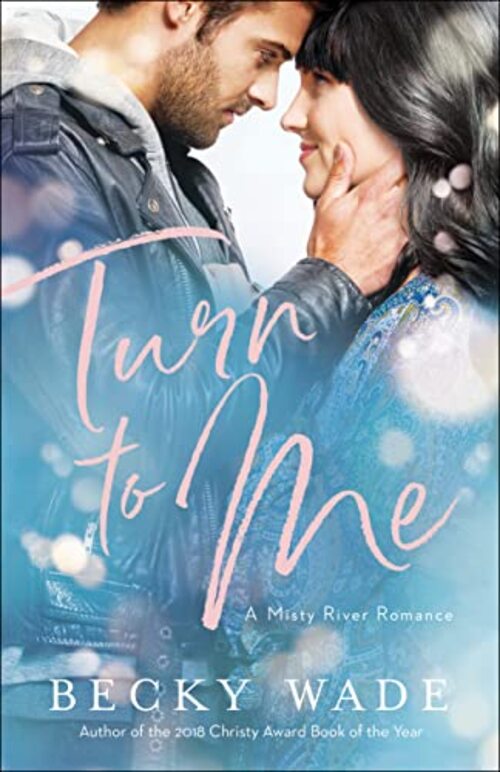 His promise will cost him far more than he imagined.
Guilt has defined Luke Dempsey's life, but it was self-destructiveness that landed him in prison. When his friend and fellow inmate lay dying shortly before Luke's release, the older man revealed he left a string of clues for his daughter, Finley, that will lead her to the treasure he's hidden. Worried that she won't be the only one pursuing the treasure, he gains Luke's promise to protect her until the end of her search.
Spunky and idealistic, Finley Sutherland is the owner of an animal rescue center and a defender of lost causes. She accepts Luke's help on the treasure hunt while secretly planning to help him in return--by coaxing him to embrace the forgiveness he's long denied himself.
As they draw closer to the final clue, their reasons for resisting each other begin to crumble, and Luke realizes his promise will push him to the limit in more ways than one. He'll do his best to shield Finley from unseen threats, but who's going to shield him from losing his heart?
Romance Contemporary [Bethany House Publishers, On Sale: May 3, 2022, Paperback / e-Book, ISBN: 9780764235627 / ]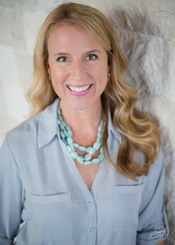 During her childhood in California, Becky frequently produced homemade plays starring her sisters, friends, and cousins. These plays almost always featured a heroine, a prince, and a love story with a happy ending. She's been a fan of all things romantic ever since.
Becky and her husband lived overseas in the Caribbean and Australia before settling in Dallas, Texas. It was during her years abroad that Becky's passion for reading turned into a passion for writing. She published three historical romances with Avon Books, then put her career on hold for several years to care for her three kids, then recently returned to writing sheerly for the love of it. She felt led to move to the genre of contemporary Christian romance and couldn't be more thrilled with it.
These days Becky can be found failing but trying to keep up with her housework, sweating at the gym, carting her kids around town, playing tennis, hunched over her computer, eating chocolate, or collapsed on the sofa watching TV with her husband.
No comments posted.