Instead of trying to find your perfect match in a dating app, we bring you the "Author-Reader Match" where we introduce you to authors as a reader you may fall in love with. It's our great pleasure to present Cat Wynn!
Writes:
I write contemporary rom-coms with a lot of smut and a little bit of an edge.
PARTNER TRACK follows the story of Perdie Stone an often-overlooked plaintiffs' attorney who's trying to make partner at her firm. After besting younger hotshot defense attorney Carter Leplan on a big case, the two are snowed in together. Riding high off her win, Perdie sleeps with the irresistible Leplan thinking she'll never see him again. But when she returns home to Charleston expecting a promotion, she discovers that Leplan has been hired at her firm instead taking the position she was gunning for.
About:
Hello beautiful readers! I'm Cat and I live in a cozy house near the Atlantic Ocean in Charleston, South Carolina with my two geriatric rescue dogs. I write late at night on an old couch that should've probably been tossed five years ago. I'm shockingly good at parties provided the snacks are good. You can test this theory by inviting me as your date to a wedding.
What I'm looking for in my ideal reader match:
Likes their heroines just a tad bitchy
Excited to explore Charleston, SC
Loves an enemies to lovers/opposite attract vibe
Not afraid of a little inappropriate workplace banter
Loves elderly pugs
Enjoys a whole lotta smut
What to expect if we're compatible:
Banter, banter, banter!
Dirty talking heroes
Chekhov's conference tables (if you see a conference table in the first scene, something WILL happen on that conference table in the next scene)
Charleston, SC as a backdrop
Dogs!
Lots and lots of smut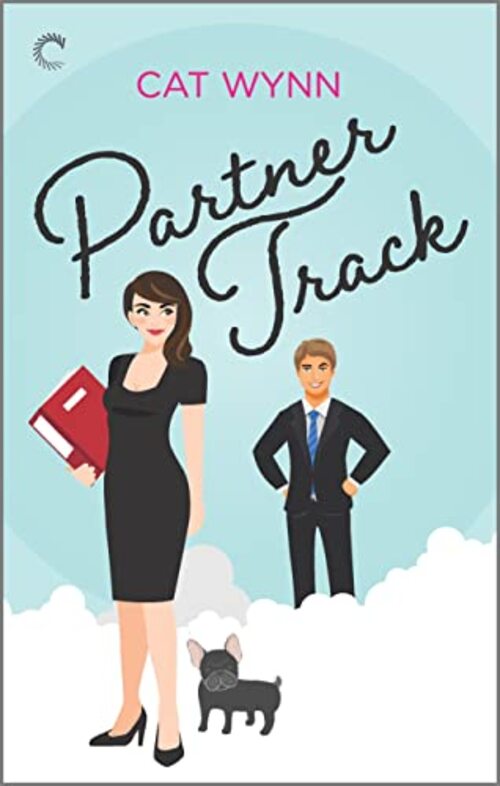 Perdie Stone needs just three things in life: Her forever best friend, Lucille. Their adorable rescue pug, Bananas. And last but not least, a coveted partnership at her Charleston law firm.
A partnership she more than deserves when she goes head-to-head with hotshot Ivy League attorney Carter Leplan on a big case and comes out on top. She didn't think anything would feel better than beating the annoyingly gorgeous lawyer at his own game, but that's before a freak storm leaves them both stranded.
Together.
In the last hotel room.
With only one bed.
It's a one-night stand Perdie isn't soon to forget…especially after Carter turns up at her firm and slides right into the job that should have been hers. And right back into her life—a life she thought she had all figured out.
Romance Comedy [Carina Press, On Sale: April 26, 2022, Paperback / e-Book, ISBN: 9781335555885 / eISBN: 9780369719140]
Cat is a writer, a night owl, and a lover of dogs. She often stays up deep into the night crafting her stories for hopefully lots and lots of people to read. She also really enjoys being home and doing things that people do at home like lounging in sweatpants and staring at instagram.
No comments posted.