Instead of trying to find your perfect match in a dating app, we bring you the "Author-Reader Match" where we introduce you to authors you may fall in love with. It's our great pleasure to present Lian Dolan
Writes:
Books about contemporary women inspired by historical women. Fun, fast-paced stories in lush locations that combine humor, heart and heroines who make it happen for themselves. LOST AND FOUND IN PARIS is an art history treasure hunt that sets museum curator Joan Bright Blakely on a breakneck journey to recover a lost sketchbook and find herself in the process. A Parisian romp with a deeper side.
About:
Easy, Breezy Southern California Author. All true except the easy breezy bit. I'm pretty serious about my coffee in the morning, my tuna fish sandwich at lunch and coasters under cocktails. Interests include finding the perfect V-neck tee shirt, dancing, swimming and not straining anything, being worthy of my dog, and all the Chrises (Pine, Hemsworth, Evans and Kringle). Booklovers a must.
What I'm looking for in my ideal reader match
Wants books with a lot of sass and a touch of history
Enjoys travel even in an armchair
Needs a sexy vacation in Paris ASAP
Understands that talking is better than texting
Turns to old friends for new adventures
Turns to new friends for secret details
Shares a fantasy about being a Rose Parade Queen
Understands she'll never be a Rose Parade Queen
Has a broad definition of Happily Ever After
What to expect if we're compatible:
A fast-paced Parisian adventure with art, books, and great hair
A surprising amount of rock n' roll references
A banquet of buttery croissants, Moule Frites and red wine
A dose of real estate envy from Pasadena midcentury houses to romantic hotel on Ile Saint-Louis
A journey of healing after loss with a healthy side of self-discovery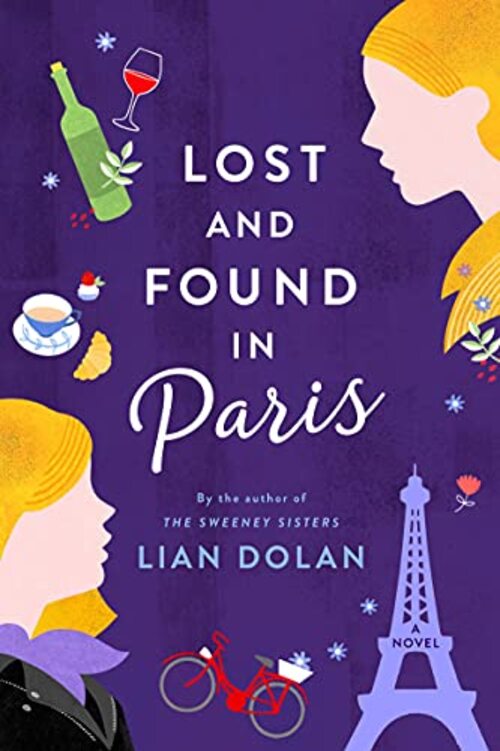 A Novel
The ultimate escapist adventure in Paris, told with wit, style, and a touch of intrigue, by the popular and dynamic author of The Sweeney Sisters.
Joan Blakely had an unconventional childhood: the daughter of a globe-trotting supermodel and a world-famous artist. Her artist father died on 9/11, and Joan—an art historian by training—has spent more than a decade maintaining his legacy. Life in the art world is beginning to wear on her—and then one fateful afternoon her husband drops a bombshell: he's fathered twins with another woman.
Furious but secretly pleased to have a reason to blow up her life, Joan impulsively decides to get out of town, booking a last-minute trip to Paris as an art courier: the person museums hire to fly valuable works of art to potential clients, discreetly stowed in their carry-on luggage. Sipping her champagne in business-class, she chats up her seatmate, Nate, a good-looking tech nerd who invites her to dinner in Paris. He doesn't know she's carrying drawings worth hundreds of thousands of dollars.
But after a romantic dinner and an even more romantic night together, Joan wakes up next to her new lover to discover the drawings gone. Even more shocking is what's been left in their place: a sketch from her father's journals, which she thought had been lost when he died on 9/11, and a poem that reads like a treasure hunt.
With Nate as a sidekick, Joan will follow the clues all over Paris—from its grand cathedrals to the romantic bistros to the twisty side streets of Monmarte—hoping to recover the lost art, and her own sense of adventure. What she finds is even better than she'd expected.
Women's Fiction Family Life [HarperCollins, On Sale: April 5, 2022, Hardcover / e-Book, ISBN: 9780062909022 / eISBN: 9780062909039]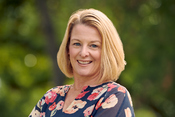 Lian Dolan is a mother, wife, novelist, talk show host, Satellite Sister and Chaos Chronicler. Her first novel, Helen of Pasadena, was an LA Times Bestseller for over a year and a nominee for Best Fiction from the Southern California Indie Booksellers. Part Rom-Com, part social satire, Helen of Pasadena was a hit with critics and book clubs alike. Her latest novel, Elizabeth the First Wife, continues the tradition with wit, romance and Shakespeare. Lian writes and talks about her adventures in modern motherhood for her website, www.chaoschronicles.com and her weekly podcast, The Chaos Chronicles. Lian has always used her voice to take on all aspects of motherhood, from common-sense parenting to all-consuming school volunteering to overcoming handbag envy. She is known for her humorous take on the day-to-day issues that face women everywhere. The Chaos Chronicles was developed by Nickelodeon as a half-hour comedy. Prior to The Chaos Chronicles, Lian spent a decade hosting Satellite Sisters, an award-winning talk show that she created with her four real sisters. Satellite Sisters has won 11 Gracie Allen Awards for Excellence in Women's Media, including Talk Show of the Year in 2006. On air, Lian has interviewed everybody from Bill Clinton to Nora Roberts to Maya Angelou. In addition, Lian has written regular columns for many national magazines and websites including regular columns in O, The Oprah Magazine, oprah.com and Working Mother Magazine. Lian has appeared numerous TV shows including The Today Show, CBS Sunday Morning and The Oprah Winfrey Show. She lives in Pasadena, California with her husband and two sons. Her dream is to ride on a Rose Parade float.
No comments posted.