Fall Slow Cooker Recipe Potluck | ONCE UPON A COWBOY CHRISTMAS by Soraya Lane + Giveaway!

October 8, 2019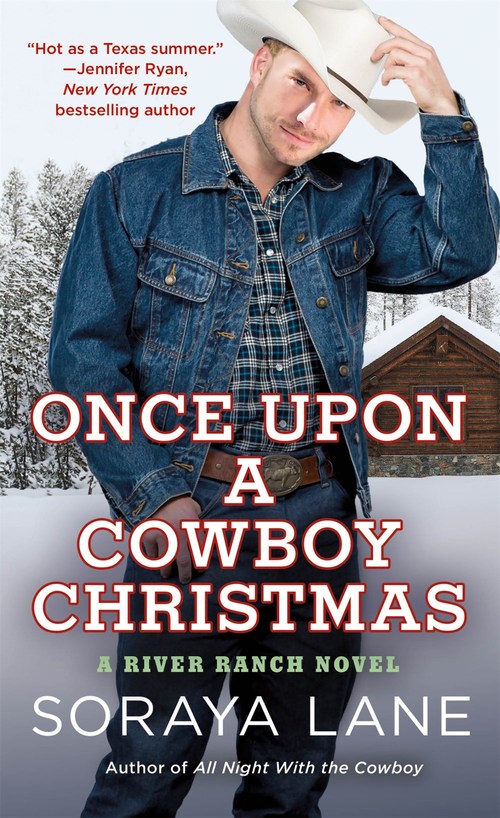 Once Upon a Cowboy Christmas
Soraya Lane
AVAILABLE
River Ranch #3

November 2019
On Sale: October 29, 2019
304 pages
ISBN: 1250224284
EAN: 9781250224286
Kindle: B07P9LQ17D
Mass Market Paperback / e-Book
Add to Wish List

Also by Soraya Lane:
My One True Cowboy, April 2020
Add to review list
Once Upon a Cowboy Christmas, November 2019
The Girls of Pearl Harbor, September 2019
All Night with the Cowboy, June 2018

Our Potluck continues with yet another delicious recipe and fabulous author with a new book! Don't forget to follow along all week for more recipes, more books, and more giveaways!
Day 1 with Elizabeth Goddard: http://freshfiction.com/page.php?id=10267
***
When Cody Ford is back home on the ranch, he loves nothing more than the comfort food he grew up with as a kid. So I can imagine Cody and Lexi curled up by the fire at Christmas, while it's snowing outside, eating this devious beef stew!
Aromatic Beef Stew
You don't need a slow cooker for this recipe, it's equally as good if you do it in the oven, or if you simmer in a pot on the stovetop. The combination of orange peel, star anise, and hoisin sauce makes it aromatic and delicious!
Ingredients
Approx. 1.5 kg beef blade steak or beef cheeks
2 Tbsp flour
2 Tbsp cooking oil
A handful of shallots
1 cup red wine
1 x 400g can tomatoes
Half cup prunes
60ml hoisin sauce
1 star anise
One approx 3cm length of orange peel
Extra water if necessary
Trim the fat off the meat, then cut into large chunks. Put the flour in a plastic bag, add the cubed meat and shake to coat the meat. Heat 1 1/2 Tbsp oil in a pan and brown the meat in small batches. Set the browned beef aside. Add the remaining oil and the whole shallots and cook, stirring until they begin to soften. Make sure to scrape up any meaty pieces that may have stuck to the pan or dish. Transfer all cooked ingredients and remaining ingredients into the slow cooker or casserole style oven dish or pot. The meat must be well covered in liquid. Add water if necessary. It is unlikely you'll need to season with much salt and pepper as the hoisin sauce is salty and spicy.
Cover and cook for 2 hours in the oven at 170 degrees Celsius/340 degrees Fahrenheit, or simmer on low on the stovetop for 1.5 hours, or cook on low in your slow cooker. Check constantly that the meat isn't sticking if you're doing this in the oven or stovetop. The prunes should be plump and tender, and the meat moist and tender.
Serve with mashed potatoes or mashed sweet potatoes. The stew is delicious as a leftover too, just refrigerate what you don't need and reheat gently the next day.
***
Remember to comment below for a chance to win a copy of Soraya's book, ONCE UPON A COWBOY CHRISTMAS! Tell us what you love most about cowboy romance novels!
***
River Ranch #3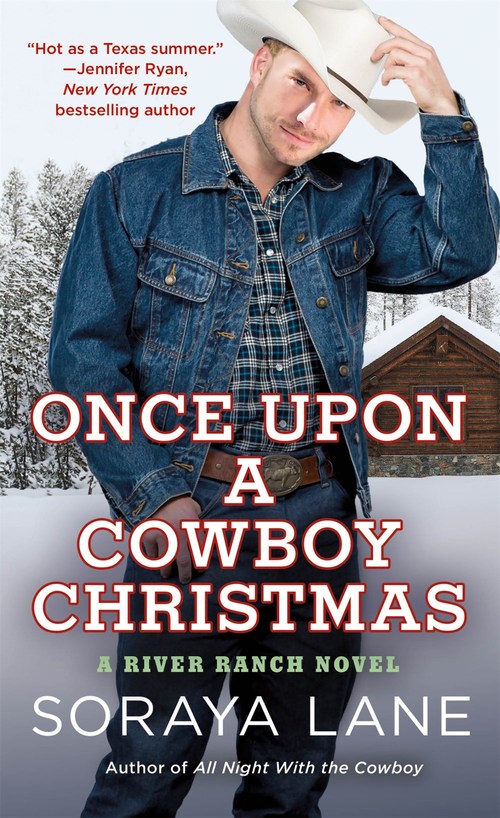 Billionaires, cowboys, and romance collide during the holidays in this next book in the River Ranch series!
It's the most wonderful time of the year at the Ford family ranch. Will one cowboy's homecoming be the greatest gift of all?
He left town and never looked back.
Cody Ford is a Wall Street honcho with humble Texas roots. This holiday season, he'd be content to just stay in New York and not face his family—and dodge their questions about when and with whom he plans to settle down. . .and if he will do so back at home. But his father isn't getting any younger, and Cody doesn't want to miss any last chances to see him and the rest of the folks back on the ranch. The last person Cody was expecting to see? His one-time girlfriend, Lexi Murphy, who's been working as his dad's new live-in nurse.
She never forgot him. Can she ever forgive him?
Lexi still holds a grudge against Cody. Back then, the college-bound heartthrob believed he was too good for a small-town girl like Lexi. But now Cody can't help but see her in a whole new light. Could it be that this beautiful single mother with an unbeatable can-do spirit is the one he's been waiting for all along? That depends on whether Cody can prove to Lexi that, this time, he means business—and if a sudden snowstorm can lend just the right amount of Christmas magic to help move things along. . .
Romance Holiday | Romance Contemporary | Romance Western [St. Martin's Paperbacks, On Sale: October 29, 2019, Mass Market Paperback / e-Book, ISBN: 9781250224286 / eISBN: 9781250224293]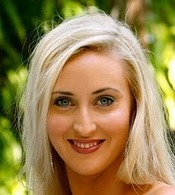 As a child, Soraya Lane dreamed of becoming an author, recreating the types of stories she devoured day and night. Fast forward more than a few years, and Soraya is now living her dream. Working as a full-time author, she writes every day around her other job of being a mom to two little boys. Soraya describes being an author as "the best career in the world", and she hopes to be writing romance for many years to come. Soraya loves spending her days thinking up characters for romance stories, and her home is a constant source of inspiration. She lives with her own real life hero and two sons on a small farm in New Zealand, surrounded by animals and with an office overlooking a field where their horses graze. Soraya loves hearing from readers.
Comments
34 comments posted.
Re: Fall Slow Cooker Recipe Potluck | ONCE UPON A COWBOY CHRISTMAS by Soraya Lane + Giveaway!

Nothing like a good beef stew as the cold weather rapidly approaches. Great for family get togethers. Love Christmas books.
(Terry Kirgan 5:52am October 8, 2019)
i love Christmas books and thanks for the recipe
(Vickie Couturier 8:27am October 8, 2019)
I like the Cowboy way. Cowboys are strong. I may be too
wimpy for atrue cowboy...lol
(Sabrina Templin 4:00pm October 8, 2019)
Slow cooked meal & a cowboy or a cowboy in a book. Who can't beat it.
(Cynthia St. Germain 6:23pm October 8, 2019)
I love Cowboy books. Thanks for the chance to win
(Robin Davis 9:13pm October 8, 2019)
I love the recipe, it's a bit unconventional but i love to
experiment. I am a big fan of Soraya's writing.
(Jaye Smith 10:37pm October 8, 2019)
Getting to be the season for it!
(Anna Budziak 9:53am October 9, 2019)
Thank so much for sharing . I love stews and often make them
during winter, I will be giving this recipe a try come winter.
There is something special about those who grow up in the open
country. They learn a sense of honor, to love the land, hard work
and responsibility at an early age. If you want someone capable and
caring, go find yourself a cowboy.
(Patricia Barraclough 1:19am October 10, 2019)
thanks for the recipe and chance to read a new author
(Susan Gannon 9:35am October 10, 2019)
They may come in all sizes, but there's something about cowboys that appeal to me. Perhaps the image of a strong personality. Thanks for the recipe. I've been looking for some good recipes for a slow cooker.
(Anna Speed 12:39pm October 10, 2019)
This recipe sound good nothing like a good stew on a cold
winter night. Can't wait to read your books.
Thank you for the awesome giveaway
(Lynne Brigman 12:07pm October 11, 2019)
Cowboy stories usually feature strong, silent men who love family, traditions
and good manners! What's not to love! My favorite slow cooker meal is
beef stew. I look forward to trying your recipe! Thank you.
(Annette OMullan 1:55pm October 11, 2019)
I like to read about cowboys that have a sense of humor and are committed to
their work
(Joy Isley 2:13pm October 11, 2019)
Can't resist a hot guy in a cowboy hat.

recipe sounds delicious!
(Denise Holcomb 2:17pm October 11, 2019)
blue-collar & down-to-earth . ...
(Martin Bodnar 4:16pm October 11, 2019)
Sounds yummy! I can't wait to try it!
(Maria Proctor 5:55pm October 11, 2019)
I love cowboy books! Cowboys are generally very hardworking. I love
reading their stories.
(Jan Tomalis 6:33pm October 11, 2019)
The best thing about cowboy romances....the cowboys.
(Jackie Wisherd 9:04pm October 11, 2019)
true-grit!
(Martin Bodnar 10:21am October 12, 2019)
I love beef stew, I will have to try your recipe.I love
everything about cowboys.
(Julie McDonough 1:52pm October 12, 2019)
how down to earth they are
(Colleen Conklin 1:54pm October 12, 2019)
Beside the stories, I love the covers.
(Buddy Garrett 2:12pm October 12, 2019)
What do I love most about cowboy romance novels? Well,
that's pretty obvious: cowboys! I don't know if I'd make a
good farm wife, but I'd be willing to try!
(Susan Heim 2:15pm October 12, 2019)
I love a strong rugged man.
(Lori Byrd 2:55pm October 12, 2019)
The men are the definition of the real men. Hard working,
strong, family oriented, and rugged.
(Irma Jurejevèiè 4:33pm October 12, 2019)
Beef Stew is one of my all time favorites. Ask for it
almost every birthday
(Emily Heisler 6:39pm October 12, 2019)
Food - love it. Love this.
(Jane Squires 1:28am October 13, 2019)
The cowboys!
(Katrina Dehart 1:32pm October 13, 2019)
Love me some cowboys...
(Robin Davis 1:34pm October 13, 2019)
I am not sure why but i just love the cowboy romances.
(Jaye Smith 1:49pm October 13, 2019)
Hard choice.
(Kim Hansen 1:59pm October 13, 2019)
I love Cowboys books they are so hard working and romantic
(Robin Abrams 2:22pm October 13, 2019)
There's just something exciting about a real cowboy. Their
tough, rugged, helpful and loyal. Thanks for the recipe. I
love making soups & stress during fall and winter
Carol Luciano
Lucky4750 at aol dot com
(Carol Luciano 3:38pm October 14, 2019)
Love Cowboy Christmas books their hard workers and tough guys Thank you for the chance to win Love the recipe!
(Sarah Taylor 7:44pm October 23, 2019)
Registered users may leave comments.
Log in or register now!