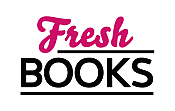 Best August Reads!
Reviews
1 - 20 of 560 ( prev | next )
Tailspin
by Sandra Brown
"Like the finest wine, Sandra Brown only gets better, and better, and better with time"
Posted August 12, 2018

It was close to ten o'clock on the evening before Thanksgiving, the fog was so bad that some airports had closed until further notice, but the client insisted that his cargo be flown ASAP. That's what Rye Mallett does, and so he hopped on his plane with the Read more...



Face Off
by Brenda Novak
"Brace yourselves for the book you've been waiting for!"
Posted August 10, 2018

In spite of her harrowing experience several months back, Dr. Evelyn Talbot's life was possibly the most normal she'd experienced since her near-murder twenty two years ago at the hand of Jasper Moore, her then-boyfriend. Her relationship with Alaskan State Trooper Amarok is thriving, although there Read more...



The Duke With the Dragon Tattoo
by Kerrigan Byrne
""What will people think?" That this is a bold, dramatic, and extremely compelling romance!"
Posted August 10, 2018

Lorelai Weatherstoke understood what it was to be in need of care and tenderness, which she bestowed on all creatures great and small. And that, one day, came to include the nearly dead teenage boy she found, whom she named Ash. He remembered nothing from his past, which from the Read more...



Good Girls Like it Dirty
by Carmen Falcone
"What to do with a dirty French maid?"
Posted August 8, 2018

Zaine Cavanaugh had come home early from work, and he noticed that his French maid Monique had gotten very comfortable after finishing her duties. Recently separated, Zaine had been aware that the maid was beautiful, but hadn't given it a second thought until that day. Monique Drummond, a French Read more...



Four Funerals and Maybe a Wedding
by Rhys Bowen
"Utterly delightful, engrossing, and writing to die for!"
Posted August 5, 2018

With six weeks left until her wedding to her own Darcy, Lady Georgiana Rannoch doesn't regret having to withdraw from the line of succession, except that her royal relatives still want to be included. What Georgiana thought would be a small, intimate wedding is turning into a royal event Read more...



Racked and Stacked
by Lorelei James
"Talk about doing everything right!"
Posted August 2, 2018

When their respective best friends decided to get married, Riss Thorpe and Ike Palmer decided to call a truce until after the wedding. Riss and Ike had been bickering, arguing, and testing each other's limits ever since they had met, two years before. They had found the truce slightly Read more...



Sliding Home
by Kathy Lyons
"A scrumptious romance with sizzle, substance, and fabulous characters"
Posted July 24, 2018

Nurse Ellie McDonald had just been blamed for a mistake that was not her fault, she said nothing, and feels bad about it; she didn't used to be so cautious. She decides to try exposure therapy: she wants to learn how to accept rejection, she needs to relearn how Read more...



Hot & Heavy
by Tracy Wolff
"A heat wave in book form!"
Posted July 16, 2018

Shawn Wilson likes extreme sports; he finds putting his life in danger exhilarating, but on his latest cliff diving stunt, he injured himself a bit. With football training camp two weeks away, he must be in top shape. His teammate Hunter tells his fiancée Emerson, who knows just the Read more...



The Duke Buys a Bride
by Sophie Jordan
"Clever and creative writing make THE DUKE BUYS A BRIDE shine and sparkle"
Posted July 13, 2018

Marcus Weatherton, the Duke of Autenberry, desperate to leave London behind him, got himself into a spot of trouble, and woke up in gaol, filthy and reeking of horse dung. Still, he must reach his estate in Kilmarkie, near Inverness. On his way, he is utterly shocked to witness a Read more...



Crime & Punctuation
by Kaitlyn Dunnett
"Never underestimate the importance of the Oxford comma!"
Posted July 12, 2018

When attending her fiftieth high school reunion, Mikki Lincoln saw that her childhood home was for sale, and now widowed, nothing was keeping her in Maine anymore. However, her new acquisition is rather decrepit, and Mikki has to supplement her retirement income with editing manuscripts. Business is slowly picking up Read more...



Playing Dirty
by Amy Andrews
"Pastries and rugby make for unusual and fabulous bedfellows"
Posted July 8, 2018

Valerie King hated celebrating her birthday, that's why she was sitting all alone in a bar nursing another martini. When yet another man accosts her, she's ready to tell him off, however this one is different. He seems a gentleman and actually has a sense of humor, and Read more...



A Gathering of Secrets
by Linda Castillo
"The Amish angle makes this excellent police procedural a truly riveting read"
Posted July 6, 2018

When a fellow officer wakes Chief of Police Kate Burkholder at four in the morning, she knows it can only be very bad news. A local teenage Amish boy has died in a fire. At first it only looks like an unfortunate accident, but as secrets slowly creep up, Daniel Read more...



To Catch a Texas Star
by Linda Broday
"It wasn't called the Wild West for nothing!"
Posted July 5, 2018

Roan Penny was born under a waning moon, which is supposed to be bad luck, and seeing how his life had gone, it seemed true enough. Roan thought his worries were over when Mose Mozeke offered him a place to live until some miscreants threaten Mose for his land. Then Read more...



A Gentleman Never Keeps Score
by Cat Sebastian
"One of the most outstanding Regency novels ever written"
Posted July 4, 2018

Sam Fox was closing up his pub for the night when his good friend Kate Bradley shows up with a favor to ask. She posed for a scandalous painting, and she wants Sam to get it back for her. Sam is a law-abiding citizen, but he knows how important Read more...



Between You and Me
by Susan Wiggs
"A brilliant and moving story of a love that was meant to be..."
Posted July 3, 2018

It was a bright August morning, yet Caleb Stoltz knew it was going to be a trying day. He has personal business that he cannot postpone any further; he is at a loss on what to do about his teenage niece Hannah, and an argument with her brother Jonah disrupted Read more...



An Affair with a Spare
by Shana Galen
"Will one woman bring a professional seducer to his knees?"
Posted July 3, 2018

Collette Fortier arrived in London a few months ago to live with Lady Ravensgate, a supposed relative, but Collette may have ulterior motives. As the daughter of a notorious assassin, Collette has to keep her guard up and never reveal too much. While attending yet another ball, Collette sees Rafe Read more...



Stray Magic
by Kelly Meding
"Like the best rollercoaster ride: hold on for dear life and enjoy every thrilling moment!"
Posted July 2, 2018

Shiloh Harrison, Federal Marshal in the Paranormal Investigators Unit, just got back from an assignment. She is looking at a night of hot sex with her boyfriend Vincent, and a welcome three-day break, when her phone rings; it's business, of course. The agency's third in command, Novak Read more...



SWAT Standoff
by Lena Diaz
"Nothing beats a fabulous heroine and a terrific suspense story!"
Posted June 28, 2018

Blake Sullivan seriously messed up during a training exercise, and because of his lack of team spirit, his chief fires him. Blake hadn't been with the Destiny Tennessee PD a long time, he had been training with Donna Waters for four months, and had it the exercise been a Read more...



The Highlander's Promise
by Lynsay Sands
"A witty and utterly delectable romantic concoction!"
Posted June 24, 2018

Laird Aulay Buchanan's idea of relaxation was not going drinking and wenching, but retreating to his cabin near the ocean. His younger brother Alick had come along, probably mostly to aggravate him, when they notice an object bobbing on the water. Alick, ever the subtle one, detects bosoms on Read more...



Dauntless
by Lynne Connolly
"Astoundingly complex characters, and a story that will leave you breathless"
Posted June 24, 2018

Lady Drusilla Shaw had always had a vivid imagination, and she has been secretly writing a novel in which she mocks some aristocrats, most recently the Duke of Mountsorrel. Her story is loosely based on the Duke's family, but her manuscript was for her eyes only and now it Read more...



Monique Daoust
As soon as I learned to read, I read. I work full-time, I have a Master's Degree in Linguistics, and I'm fluent in French and English. I enjoy many genres of books, mostly paranormal (love those vampires), YA, NA, romantic suspense; whatever is good. If it's a good book, it's a good book.
Features & Posts