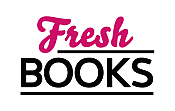 Read some great books in April...you'll be blooming!
Reviews
1 - 20 of 383 ( prev | next )
Fallout
by Sara Paretsky
"Where V. I. WARSHAWSKI pokes her nose, trouble inevitably follows!"
Posted April 23, 2017

Chicago private investigator V. I. WARSHAWSKI is asked to look into the disappearance of a young African-American August Veriden, who works as a trainer in a university gym, but is also an aspiring filmmaker. It seems he vanished along with a Black movie star, Emerald Ferring, whose days of Read more...



The Women in the Castle
by Jessica Shattuck
"The Second World War as seen through the lives of three fictional German women"
Posted April 4, 2017

On the evening of what would be known as Kristallnacht, November 9th 1938, Marianne von Lingenfels is attending a party at Castle von Lingenfels. Marianne's husband, Albrecht, is attending as well as Marianne's oldest friend Martin Constantine Fledermann, "Connie," who has brought his much younger fiancée Benita Read more...



Immortal Unchained
by Lynsay Sands
"Lynsay Sands is on an unstoppable roll, and I want the next book now!"
Posted April 4, 2017

Sarita Reyes is a police officer in Toronto, Canada, and when she receives a message saying that her grandmother is hurt, Sarita takes some time off and flies to Venezuela to be with her. She is invited to stay in a house while she waits, and waits. Domitian Argenis has Read more...



License to Shift
by Kathy Lyons
"Crazy, wonderful, poignant, funny, and sexy: you can't ask for anything more!"
Posted March 29, 2017

Mark Robertson had been sleeping for three days when his front door buzzer interrupts a vivid erotic dream. Mark's sanity is hanging by a thread, he's a bear shifter and his grizzly is threatening to take over. Mark needs to mate. Badly. And to make things worse, the Read more...



Crossing Hearts
by Kimberly Kincaid
"An impeccable romance with deep characters searching for love"
Posted March 29, 2017

Emerson Montgomery had sworn she would never go back to her home town, Millhaven. Fate decided otherwise when she was diagnosed with Multiple Sclerosis, and everything fell apart: she lost her glamorous job, her boyfriend left her, and the only place where she could work as a physical therapist was Read more...



Forever a Hero
by Linda Lael Miller
"Who knew Sir Galahad was a country boy?"
Posted March 24, 2017

Mace Carson was driving his truck, when he notices a car sliding on the road, heading for the bottom of the creek. He doesn't hesitate for a moment and hurries to rescue the driver. The woman seems somewhat familiar, but he can't place her. While she doesn't Read more...



Bedchamber Games
by Tracy Anne Warren
"Fall in love with this splendid, intelligent, and thoroughly engrossing story!"
Posted March 7, 2017

Upon the death of their father, the illustrious solicitor Elias Carrow, it's up to his son Bertram to pick up the remaining cases. Unfortunately, when he's nervous, Bertram's stutter becomes very problematic. He needs moral support in the presence of his sister Rosamund, who knows the law Read more...



The Outlaw's Secret
by Stacy Henrie
"A perilous road to romance for a budding authoress and a brooding cowboy"
Posted March 7, 2017

Essie Vanderfair was determined to top her rival Victor Daley; if she could only write that elusive successful book. Essie's family scoffed at her choice of career, that of a dime novelist, and so did her former beau; they all deemed that she did not take life seriously enough Read more...



Cheater
by Rachel Van Dyken
"Revenge has never been sexier"
Posted February 28, 2017

Lucas Thorn has, literally, a woman for every day of the week, except Sunday; there is a method to his madness. He wasn't always a player: he was once engaged to his high school sweetheart, Kayla Black, and just as he was to get married, it all went downhill Read more...



Guarding Mr. Fine
by HelenKay Dimon
"Mesmerising characters, explosive story, and sizzling sex: HelenKay Dimon nails it!"
Posted February 7, 2017

Seth Lang of Special Activities Division CIA is not thrilled with how his latest operation was rewarded: Seth will be acting as bodyguard to the interim US general consul in Munich. To kill time in Berlin before flying to Munich, Seth goes to a club where he immediately connects with Read more...



Breathless
by Beverly Jenkins
"A Bookkeeper and a Cowboy Find Happiness One Teaspoon at a Time"
Posted February 7, 2017

Portia Carmichael and her younger sister Regan were literally mailed by their mother Corinne to the latter's sister Eddy 15 years ago. Eddy and her husband Rhine Fontaine took the girls in, and now Portia is the manager and bookkeeper of Rhine's hotel in Arizona. Portia is proud Read more...



Fury on Fire
by Sophie Jordan
"When wanting the bad guy is never what you had in mind"
Posted February 7, 2017

Faith Walters has just moved into her first home. A social worker and a born caregiver, she had finally had enough of her overprotective father and brothers. Faith hears her next door neighbor, North Callaghan, arriving, so she decides to bring him freshly baked scones, but it's her neighbor Read more...



The Burning World
by Isaac Marion
"Surreal and gripping postapocalytic existential adventures"
Posted February 7, 2017

Only 67 days ago R was a zombie, and he is now relearning how to be Alive, with the help of his girlfriend Julie, who still belongs to the Living. With the world still under the threat of zombies, far from everyone was as lucky as R: life was reasonably Read more...



Mogul
by Joanna Shupe
"Exciting, intense, passionate conclusion to an amazing series!"
Posted February 2, 2017

When all her efforts to find her missing brother Tom failed, Lily Davies knew only one man would be able to help her: Calvin Cabot. To put it mildly, there is some bad blood between the two, but former reporter Calvin has his finger on the pulse of the city Read more...



The Devil's Daughter
by Katee Robert
"Going home again might mean death!"
Posted February 2, 2017

Robert and Julie Smith's daughter, Neveah, has gone missing. Neveah has been known to be a little wild, and Sheriff Zach Owens, upon listening to the parents, suspects that maybe Neveah doesn't want to be found. Not long after, Zach gets a call that someone found the dead Read more...



Call To Honor
by Tawny Weber
"Get ready for an exciting romantic suspense series!"
Posted February 2, 2017

Lieutenant Diego Torres is ambitious; a Navy SEAL, he aspires to reach the higher echelons. Not bad for a youth who used to hang out with gangs until he turned his life around. If he's successful with Operation Hammerhead, which he will lead, Diego will be on his way Read more...



My Highland Rebel
by Amanda Forester
"Love thrives amid madcap medieval adventures, with the help of a little alchemy!"
Posted January 23, 2017

Cormac Maclean had only wanted to read those two scrolls, the monks refused, and so Cormac "borrowed" said scrolls in the wee hours of the night. And the good brothers did not catch him. Lady Jyne Campbell so longed for an adventure of her own. Once a sickly child, Jyne Read more...



The Accidental Agent
by Andrew Rosenheim
"Exceptionally well researched spy thriller on the race for the atomic bomb"
Posted January 7, 2017

It's late October 1942, Jimmy Nessheim is a law student at the University of Chicago; he never passed the physicals to enlist and he is a bit at a loss as to what the future holds for him. Things start to look up when a new student joins his Read more...



The Black Widow
by Daniel Silva
"One of the most gripping spy thrillers I have read in years!"
Posted January 5, 2017

The Jews of France are being targeted, ISIS has struck again, this time in Paris, and Gabriel Allon's friend Hannah Weinberg is dead. Gabriel, is an art restorer, when he is not an Israeli masterspy, and Hannah has left him a priceless painting in her will, a painting that Read more...



For Time And All Eternities
by Mette Ivie Harrison
"A spellbinding and totally unique murder mystery"
Posted January 3, 2017

All is not well between Linda Wallheim and her husband Kurt, a Mormon bishop. Their relationship has been strained since their son Samuel made them realize they differ in their religious beliefs. They still have not figured out how to smooth things over, when another of their five sons, Kenneth Read more...



Monique Daoust
As soon as I learned to read, I read. I work full-time, I have a Master's Degree in Linguistics, and I'm fluent in French and English. I enjoy many genres of books, mostly paranormal (love those vampires), YA, NA, romantic suspense; whatever is good. If it's a good book, it's a good book.
Features & Posts