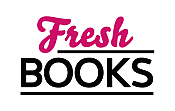 Yule Tidings -- Great Reads for December!
Reviews
1 - 20 of 583 ( prev | next )
Hunting Annabelle
by Wendy Heard
"Tainted love..."
Posted December 6, 2018

After he got out of the psychiatric prison, Sean Suh settled in Austin with his mother. He spends most of his time at the local amusement park, drawing. He has no friends until the fateful day when he meets Annabelle Callaghan. Just his luck that he would fall in love Read more...



Big Bad Cowboy
by Carly Bloom
"A sweet small town romance with some serious steam"
Posted December 3, 2018

Travis Blake's life was not going according to plan. No sooner had he left the army that he'd been saddled with his five year-old nephew Henry, whose sole remaining parent, his father Scott, is in jail. Before taking a job in Austin, Travis needs to get rid Read more...



Not of This Fold
by Mette Ivie Harrison
"A spellbinding murder investigation amidst crises of faith..."
Posted November 30, 2018

Linda Wallheim was helping with the Halloween activities for the ward, when she noticed Gwen Ferris with a Latina woman, Gabriela, and her three children. Gwen had been patronizing the Spanish ward instead of her regular one, Linda's, for a few months. Gwen's marriage is in trouble, mostly Read more...



Boundless
by Lynne Connolly
"The spectacular conclusion of an outstanding series!"
Posted November 29, 2018

Adrian, the Duke of Preston, might be London's most scandalous peer, but he has a conscience, and when a woman in distress needs his help, he's there. Lady Livia Shaw had been mugged by street urchins, but what worried her was that her most precious memento had been Read more...



Killer Classics
by Kym Roberts
"Murder and mayhem in small-town Texas"
Posted November 28, 2018

The week the Mystery Moms Book Club featured the murder mystery Scorned Woman, Charli Rae Warren's Book Barn erupted into complete mayhem. The author had barely disguised the names of the local residents, and with someone getting killed in the novel, the book club members were wildly curious and Read more...



The Uncompromising Lord Flint
by Virginia Heath
"An exquisite and realistic romance between mortal enemies"
Posted November 8, 2018

Lord Peter Flint, of the King's Elite, was on a ship bound for Plymouth with his captive: Lady Jessamine Fane, accused of treason. Jessamine tries Flint's patience with her defiant nature, her attempts to flee, and her beauty. If Flint weren't a confirmed bachelor, his prisoner's Read more...



The Mysterious Lord Millcroft
by Virginia Heath
"Let yourself be swept away by this breathtaking romance"
Posted November 8, 2018

Sebastian Leatham wondered for a moment if he had died and gone to heaven when the most beautiful woman he had ever seen stood right before him: Lady Clarissa Beaumont, Dr. Joe Warriner's sister-in-law. Seb, a spy, had been shot and is recovering from his wounds at Read more...



Unmask Me If You Can
by Shana Galen
"At last, we get up close and personal with "the man in the black silk mask"!"
Posted November 1, 2018

Olivia Carlisle had been safely hidden in her cottage in southern England for several years. She's taken every precaution to ensure her safety, and most of all that of her five-year-old son Richard, but the day Richard comes running with the news that he found a man Read more...



Cherry Blossoms
by Kim Hooper
"Does the meaning of life lie in the land of the Rising Sun?"
Posted October 25, 2018

In eight months, Jonathan Krause will be dead. He has it all figured out: he has a few items on his bucket list, the most important a trip to Japan to see the cherry blossoms, a trip he should have taken with his girlfriend, Sara. Jonathan has learned everything he Read more...



Good Girl's Bad Lessons
by Carmen Falcone
"If you thought the heat wave was over, think again!"
Posted October 11, 2018

Emma Cavanaugh was waiting in a restaurant for her fiancé Simon to set the date for their wedding. Instead Simon tells her they're not sexually compatible, and it would be better to call it off. Emma has a job project that will take her a few weeks, then there Read more...



Night At The Opera
by Stacy Henrie
"A perfect marriage of spying and romance..."
Posted October 11, 2018

Cornelia Barton dragged her daughter Gwen all the way to London in hope of Gwen securing a titled husband. Gwen hasn't had much success in New York, she is not considered a desirable match for gentlemen of high society. She'd love nothing more than to find a man Read more...



How The Dukes Stole Christmas
by Sophie Jordan, Tessa Dare, Sarah MacLean, Joanna Shupe
"A sparkling Christmas gift from historical romance royalty!"
Posted October 10, 2018

HOW THE DUKE STOLE CHRISTMAS is one of the best Christmas present ever! It could hardly fail, with such stellar authors, but it's even better than I hoped! There are four stories, which can be read in any order as they are Read more...



Hard And Fast
by Kathy Lyons
"It all started with a kiss and a wink but where does it end up?"
Posted September 30, 2018

Star catcher Connor Hart's knees are bothering him again. At twenty-seven, he knows he still has a few good years, as long as those knees hold up. Connor hates reporters, and publicity of any kind, even his publicist, his older sister Sophia, can't convince him of the Read more...



A Spark of Light
by Jodi Picoult
"Thought-provoking, hard-hitting, deeply nuanced, A SPARK OF LIGHT will leave no one unmoved."
Posted September 28, 2018

A SPARK OF LIGHT moved me and shook me to the extent that I wondered if I would be able to write a decent review. Not one to shy away from difficult topics, Jodi Picoult tackles perhaps the most controversial one in the Read more...



Christmas Cake Murder
by Joanne Fluke
"How to fight crime with a Christmas cake..."
Posted September 20, 2018

Hanna Swensen was worried about her mother, Delores, who wouldn't come out of her depressed state. That's when two of Delores' friends came up with a project that Delores couldn't refuse. To cheer up another friend, Essie Granger, who was ailing, they would organize a revival of Read more...



The Secret She Keeps
by Kathy Lyons, Shannon K. Butcher, Terri L. Austin, Anna Argent
"Supernatural badasses united in romance and against evil..."
Posted September 13, 2018

Fantasy, bear shifters, and a whole lot of magic is what you get in the appropriately titled THE SECRET SHE KEEPS. These four long novellas can be read in any order, as they are not interconnected. SHADOW OF TRUTH by Shannon K. Butcher Read more...



The Lady Is Daring
by Megan Frampton
"A sparkling romance, bright and beautiful, and oh-so-swoony!"
Posted September 13, 2018

Lady Ida Howlett longs for the freedom to do as she pleases, she dreams of adventure. The scholarly, prickly Ida whom the gentlemen of the ton ignore, but still her mother insists that she marry and the sooner the better. Ida's salvation comes in the form of a letter Read more...



The Governess Game
by Tessa Dare
"Did you hear the one about the rake, the astronomer, and doll funerals?"
Posted September 5, 2018

Miss Alexandra Mountbatten was knocking on doors, looking for more wealthy customers who needed their clocks set. And that's how she came face to face for a second time in six months with the man of her dreams: Chase Reynaud, who is even more of a rake than she Read more...



Vampires Like It Hot
by Lynsay Sands
"I can't get enough of those Notte boys!"
Posted September 2, 2018

Raffaele Notte had reluctantly accompanied his cousins Zanipolo and Santo to the Dominican Republic because Santo needed rest after a traumatic experience and needed someone to watch over him. Raffaele is hot, sick of the humidity, and bored until he notices some of the mortal tourists bear bite marks. Are Read more...



Whiskey in a Teacup
by Reese Witherspoon
"A charming, sparkling, and entertaining book filled with affordable and practical advice"
Posted August 31, 2018

WHISKEY IN A TEACUP is as far from a "movie star" book as you could imagine. The ever youthful and effervescent Reese Witherspoon endeavored to write a book on what makes Southern living great, and this is exactly what she delivers with grace, humor, and charm. With the aid of Read more...



Monique Daoust
As soon as I learned to read, I read, and never stopped. As a lifelong reader of mystery, suspense, and thrillers, I bifurcated at some point into romance because of my infatuation with vampires. I'm a very eclectic reader – I will read a M/M romance, a technothriller, a historical romance, a biography, an erotic romance or an inspirational one with the same enthusiasm – but what makes me chose a book varies little, regardless of the genre: originality, creativity, solid plotting, complex and charismatic characters, wit, and most of all great writing skills and spellbinding storytelling. I have a Master's Degree in Linguistics, and I'm fluent in French and English, as well as basic knowledge of a few other languages. I became a proofreader and sometime copy-editor because I know I have the skills to contribute, even ever so slightly, to this wonderful world of books, be it only to ensure that those tiny annoying details – such as a heroine's eye color changing midway, and so on – do not happen. Yes, accuracy is crucial to me, but so is being thoroughly entertained.
Features & Posts