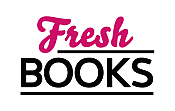 Sizzling August Reads
Reviews
1 - 20 of 619 ( prev | next )
A Duke A Dozen
by Shana Galen
"If you like steamy historical romances, this one's for you!"
Posted August 19, 2019


Phineas Duncombe, Phin, never expected or wanted to become the Duke of Mayne, but when the last of his four older brothers died three weeks ago, there he was. One of the last people to see the late duke - his brother Richard, the Idiot - alive, was the Wanton Widow Read more...



Bringing Down the Duke
by Evie Dunmore
"Ordinary women making great things happen"
Posted August 9, 2019


Annabelle Archer had been languishing in a little parish in Kent, acting as an unpaid housekeeper to her cousin Gilbert, when she found out that Oxford university was finally opening its doors to women. It was no easy task, but she bargained her way to attend university. She was Read more...



One Fine Duke
by Lenora Bell
"An amateur spy gives a duke his groove back"
Posted July 3, 2019


When Andrew, the reclusive Duke of Thorndon, received a note threatening the well-being of his sister Beatrice, he promptly left Cornwall for London. It appears his degenerate younger brother Rafe is at the source of the problem. While in Town, he might as well look for a bland Read more...



The Night Visitor
by Lucy Atkins
"A modern gothic novel steeped in Victoriana and entomology"
Posted July 3, 2019


The publication of her historical novel "Annabel" should have been a joyous occasion for Professor Olivia Sweetman. Instead, her world was falling apart. It had started eighteen months ago when dowdy housekeeper Vivian Tester showed Olivia her startling discovery: Victorian Surgeon Annabel Burley's diary.
Read more...



The Determined Lord Hadleigh
by Virginia Heath
"Saving the best for last: an epic conclusion to a remarkable series..."
Posted June 6, 2019

Lord Hadleigh, Crown Prosecutor, could not abide to see a woman suffer. He had admired Lady Penny Penhurst's fortitude when she testified against her husband, but seeing the traitor punished had nearly cost her everything. Hadleigh is a brilliant barrister but, at first, he makes a mess of trying Read more...



Recursion
by Blake Crouch
"A mind-bending, mind-blowing, thought-provoking tour de force!"
Posted June 6, 2019

In 2007, Helena Smith's life changes when she starts working for Marcus Slade. A neuroscientist, Helena wants to create a technology to stock memories hoping to help her mother who has Alzheimer's. Helena believes she is nearing a breakthrough, and Slade has the means to make it happen Read more...



How To Ruin A Duke
by Grace Burrowes, Theresa Romain
"The very definition of stellar writing"
Posted June 3, 2019

RHAPSODY FOR TWO by Theresa Romain A scandalous satire on the Duke of Emory, HOW TO RUIN A DUKE, has London all aflutter including Rowena Fairweather of Fairweather's, Luthier to the Crown. Rowena, a lifelong luthier, faces losing the family shop as she might not be able Read more...



Rebel
by Beverly Jenkins
"Another epic romance from the incomparable Beverly Jenkins!"
Posted May 16, 2019

While her intended was on business in Europe, Valinda Lacy traveled to New Orleans to teach freedmen and their children for a few months. She loves the city, but it's a dangerous place to be in 1867, especially for a woman of color. Only a month in, and Valinda Read more...



Metropolis
by Philip Kerr
"An extraordinarily compelling historical mystery!"
Posted May 16, 2019

After toiling for two years in Vice, Bernie Gunther is promoted to the Berlin Murder Commission. He has solved a murder case before, and his new superiors, Weiss and Gennat, have much faith in Bernie. Prostitutes are being murdered and scalped, and Bernie is assigned the case of the "Silesian Read more...



Never a Bride
by Megan Frampton
"Meet a Victorian woman of steel"
Posted April 22, 2019

Griffith Davies had escaped his aristocratic family and joined the Navy at sixteen. But when his ailing cousin Frederick, the Duke of Northam, needs him back home, Griffith must comply. Much to his chagrin, Griffith is once again Viscount Stanbury, now heir to a duke, his naval career over. Lady Read more...



The Trouble With Vampires
by Lynsay Sands
"Lynsay Sands never ceases to amaze with her twists and turns! Bravo!"
Posted April 22, 2019

Petronella "Pet" Stone was taking care of her eight-year-old nephew Parker while his parents were away, but Pet and Parker had noticed some unusual goings-on at their neighbor's, Mr. Purdy. Parker had even taken Mr. Purdy's cat because Mr. Purdy's cousin, who is staying Read more...



Beneath An Italian Sky
by Stacy Henrie
"He had once made her laugh, but would she ever laugh again?"
Posted April 22, 2019

Unable to find a suitable husband in New York, American heiress Clare Herschel had sailed with her mother to England, where parties from good families didn't care if the money came from trade when their coffers were empty. The eligible bachelors seemed a dour lot, until Emmett Markham, the Read more...



A Duke in Disguise
by Cat Sebastian
"Even non-conformists deserve their happily ever after..."
Posted April 11, 2019

After seeing his mentor off to Italy, Ash returns to London to live with his two best friends: Nate and Verity Plum, owners of Plum & Company, Printers and Booksellers. The economic climate is hurting the siblings' business, and Nate's involvement in revolutionary diatribes against the government is even more Read more...



The Claiming Of The Shrew
by Shana Galen
"How do you solve a problem like Catarina?"
Posted March 31, 2019

During the war, Lieutenant Colonel Benedict Draven had agreed to a marriage of convenience in Portugal to protect Catarina Neves. Benedict is shocked when she arrives in London, after five years, to ask him for an annulment. The one kiss they had shared still lingers on his mind, and he Read more...



The Disgraceful Lord Gray
by Virginia Heath
"Indulge yourself and savor this delectable morsel"
Posted March 27, 2019

In order to get a coveted promotion, Lord Gray - officially Lord Graham Chadwick - has rented a house in Suffolk with his superior, Lord Fennimore. Their mission is to bring in The Boss, a murderous smuggler. Gray must also ingratiate himself to his neighbor, Viscount Gislingham, who is the King's Read more...



The Infamous Duchess
by Sophie Barnes
"If the romance doesn't take your breath away, the suspense will!"
Posted March 17, 2019

To avoid further scandal after the death of her elderly husband, the Duke of Tremaine, Viola Cartwright sought refuge in her work at the hospital she founded. When Florian Lowell has to treat his brother Henry for the gunshot wound he suffered in a duel, Florian requests Viola's assistance Read more...



This Scot of Mine
by Sophie Jordan
"A sensual and original romance that requires tissues at the ready"
Posted March 7, 2019

To avoid marrying the Earl of Rolland, whom she had come to despise, Lady Clara told a lie. She said she was pregnant by another man and doing so, she caused her own ruin. Resigned to the life of a spinster, Clara travels to Scotland to stay with her brother Read more...



To Tempt a Rebel
by Shana Galen
"Politics make passionate bedfellows"
Posted March 6, 2019

The king and the queen are dead, winter is near, and Paris has become the city of death. But the League of the Scarlet Pimpernel has not given up on freeing the dauphin, Louis Charles. Tristan Chevalier, Robespierre's secretary, approved of the Revolution, for he has seen what the Read more...



How the Light Gets In
by Jolina Petersheim
"New beginnings in a new world"
Posted March 4, 2019

Ruth and Chandler had met while on a humanitarian mission in Columbia; they were out to change the world; they knew of the risks involved. But Ruth Neufeld had never envisioned being widowed at thirty with two young daughters. The Afghan hospital, where Chandler and his father both been worked Read more...



Chocolate Cream Pie Murder
by Joanne Fluke
"Back to the old pastry board!"
Posted February 28, 2019

The humiliation of admitting publicly that her husband, Ross Barton, was gone from her life, was almost more than what Hannah Swensen could bear at the moment. Thankfully, her friends and relatives understood how badly she hurt and stood by her side. That Eden Lake had been chosen to host Read more...



Monique Daoust
As soon as I learned to read, I read, and never stopped. As a lifelong reader of mystery, suspense, and thrillers, I bifurcated at some point into romance because of my infatuation with vampires. I'm a very eclectic reader – I will read a M/M romance, a technothriller, a historical romance, a biography, an erotic romance or an inspirational one with the same enthusiasm – but what makes me chose a book varies little, regardless of the genre: originality, creativity, solid plotting, complex and charismatic characters, wit, and most of all great writing skills and spellbinding storytelling. I have a Master's Degree in Linguistics, and I'm fluent in French and English, as well as basic knowledge of a few other languages. I became a proofreader and sometime copy-editor because I know I have the skills to contribute, even ever so slightly, to this wonderful world of books, be it only to ensure that those tiny annoying details – such as a heroine's eye color changing midway, and so on – do not happen. Yes, accuracy is crucial to me, but so is being thoroughly entertained.
Features & Posts