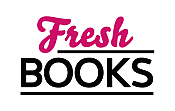 New Year, New Books to love in January
Reviews
1 - 20 of 488 ( prev | next )
Sinless
by Lynne Connolly
"What to do when loving someone can get you killed?"
Posted January 18, 2018

Andrew Graham has been sent to a molly house for a raid; he was told by General Court that there were spies on the premises. Although Mother Fleming's House from the outside looks like any place of entertainment for gentlemen, it is for gentlemen who seek other gentlemen for Read more...



Fearless
by Lynne Connolly
"A romance with substance, intelligence, and passion"
Posted January 18, 2018

Lady Charlotte Engles' tyrannical father wanted to bask in the glow of The Emperors and improve his social status, so he contracted a marriage for Charlotte to Valentinian Shaw, whom the City knows as a wastrel, a drunken, whoring degenerate. Val agreed to the marriage, as it would confer him Read more...



Ranger Protector
by Angi Morgan
"Love, thrills, and chills!"
Posted January 16, 2018

A phone call from Texas Ranger Wade Hamilton has Jack MacKinnon rushing to pick up Megan Harper at the airport. He doesn't know her, she doesn't know whom to expect, but she relaxes somehow when Jack gets her friend Therese on the phone until the latter says that Read more...



My Not So Perfect Life
by Sophie Kinsella
"Sophie Kinsella at her sarcastic and most insightful best"
Posted January 16, 2018

Katie Brenner wants a perfect life, like her boss' Demeter Farlowe. Katie from the Somerset has become "Cat" in London, where she has a small flat she shares with two flaky roommates, a job that doesn't pay enough, and that she enjoys, or rather that she would really enjoy Read more...



The One Man
by Andrew Gross
"One of the best thrillers ever written, and the best WWII thriller I have ever read"
Posted January 16, 2018

I could make this my shortest review ever for Fresh Fiction: I think Andrew Gross' THE ONE MAN is the best thriller ever written about the Second World War and just say: you must read it! Nathan Blum had escaped Poland, while his family was killed by the Nazis, and Read more...



Dead on Arrival
by Matt Richtel
"Are you sitting comfortably? Then let this novel blow you away!"
Posted January 16, 2018

Dr. Lyle Martin was a revered professor, a charismatic speaker, whose professional and personal life unraveled. He drinks too much, he suffers from insomnia and self-medicates, his wife left him, and he lost his teaching post. When he is invited to speak at a conference on infectious diseases in Read more...



Ranger Defender
by Angi Morgan
"Angi Morgan's perfect book!"
Posted January 16, 2018

Vivian Watts' brother Victor has been accused of a murder Vivian knows he didn't commit; she has only one week until Victor goes to trial. She appeals to the local Texas Rangers to look into the case one last time, and it doesn't take long for Wade Hamilton Read more...



Down By Contact
by Santino Hassell
"When the clash of the Titans ends in true love"
Posted January 16, 2018

Simeon Boudreaux had spent a few miserable years with the New Jersey Predators; he was terrified his homophobe teammates would find out he was gay and it would ruin his football career. Only Adrián Bravo made his stint bearable, but when Simeon was traded to the New York Barons Read more...



The Immortalists
by Chloe Benjamin
"Who really chooses how you will live your life?"
Posted January 4, 2018

It was on a Tuesday of July 1969 that Daniel Gold, eleven, heard boys talking about a fortune teller who could predict the exact date of one's death. While boys will be boys, Daniel's sister Varya, thirteen, doesn't want to know; nine year-old Klara Gold looks Read more...



The Duke of Her Desire
by Sophie Barnes
"An intelligent and engrossing story, and a glorious romance"
Posted January 4, 2018

I might have used every superlative I know in my review of A MOST UNLIKELY DUKE, I know I will repeat myself, but this is bound to happen when an author pens two masterpieces in a year. THE DUKE OF Read more...



Pretty Dead Girls
by Monica Murphy
"A fantastic, exciting, first-rate suspense for Young Adults of all ages!"
Posted January 3, 2018

Cape Bonita Prep is an exclusive school in a wealthy North California small town where the Larks reign supreme. The Larks is an organisation led by the students for volunteering and charity work. The Larks consists of ten girls -- five seniors, five juniors -- who are the brightest, the prettiest, the Read more...



The Ones Who Got Away
by Roni Loren
"To the ones who choose living instead of surviving"
Posted January 2, 2018

The building had been demolished, the name of the school was different; there was now a memorial in the courtyard to those who had not survived the school shooting twelve years ago; Liv Arias was amongst THE ONES WHO GOT AWAY. A filmmaker is making a documentary of the Long Read more...



Promise Not to Tell
by Jayne Ann Krentz
"It was always about the children"
Posted January 2, 2018

Virginia Troy could not believe that her friend Hannah Brewster had committed suicide after setting her cabin on fire. Hannah, an artist who had some paintings stashed in the basement of Virginia's gallery, might have seemed a bit unstable, but would she have gone that far? What had troubled Read more...



Windy City Blues
by Renee Rosen
"The men and women of the music that changed the world"
Posted December 26, 2017

The Groskis emigrated from Poland to Chicago to live on Maxwell Street, known as Jewtown. Black families had started moving in, and Mrs. Groski strongly disapproved; she had never quite accepted that her daughter Leeba had befriended Aileen Booker, one of the interlopers. Aileen and Leeba bonded quickly because of Read more...



Six Impossible Things
by Elizabeth Boyle
"Gossip makes the world go round"
Posted December 26, 2017

When she was a child, Roselie had been told that girls couldn't be spies or diplomats, that it was impossible, even though Roselie had been the confidante of her late father, who worked for the Home Office. Roselie had given up on her dreams, until Fate made it possible Read more...



The Heart of a Texas Cowboy
by Linda Broday
"A stirring romance blooms amidst danger in the Wild West"
Posted December 26, 2017

In the spring of 1876, Houston Legend was moments away from marrying his childhood sweetheart, Becky Golden, when his life fell apart because of one bullet: Becky was shot and killed as the wedding ceremony started. But what finally undid Houston were the secrets she had kept from him. A Read more...



Death Below Stairs
by Jennifer Ashley
"A cook of many talents and her man of mystery save the day"
Posted December 22, 2017

After a somewhat eventful first day at her new place of employment as cook to the Rankin household, Mrs. Kat Holloway expected the following day to be quieter. Alas, it was not to be as Kat finds her newly promoted assistant cook Sinead dead; Sinead was bludgeoned to death. Was Read more...



Undercover Attraction
by Katee Robert
"What does it take for a former cop to fall for a criminal?"
Posted December 20, 2017

Until four years ago, Charlotte "Charlie" Finch was a police officer, but after being betrayed by her NYPD colleagues, she now works the poker tables in a bar. She still has a score to settle with Dmitri Romanov, the New York Russian mafia boss, who had a hand in her Read more...



Wilde in Love
by Eloisa James
"Extravagant, playful, and sensual, go "Wilde" for Eloisa James!"
Posted December 19, 2017

After five years of travel and adventures, Lord Alaric Wilde is back on English soil and aghast at the throng of adoring females who had been awaiting his return. His books on his observations from abroad have made him a literary sensation, but the hysteria owes to placards and prints Read more...



It's Hard Out Here for a Duke
by Maya Rodale
"Duty or love, what's an American duke to do?"
Posted December 7, 2017

On his way to London, James Cavendish stopped at a tavern in Southampton; this was his last evening before he would enter Durham House as the new duke. A title that came as a shock and that James, an American horse breeder, did not want. However, when he notices a Read more...



Monique Daoust
As soon as I learned to read, I read. I work full-time, I have a Master's Degree in Linguistics, and I'm fluent in French and English. I enjoy many genres of books, mostly paranormal (love those vampires), YA, NA, romantic suspense; whatever is good. If it's a good book, it's a good book.
Features & Posts