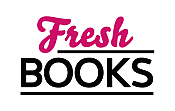 Lots of Love in February
Reviews
1 - 20 of 597 ( prev | next )
The Huntress
by Kate Quinn
"The life and times of a Soviet woman airplane pilot"
Posted February 10, 2019

The most notorious Nazi war criminals were tried at the Nuremberg trials, while the small fry went free. So after WWII, former journalist Ian Graham formed the Vienna Refugee Documentation Center, a small operation dedicated to the prosecution of Nazi criminals. In order to capture THE HUNTRESS, first, he must Read more...



Taken By the Rake
by Shana Galen
"Another historical tour de force by the incomparable Shana Galen"
Posted February 10, 2019

Honoria Blake was bored and somewhat restless in the little Paris flat she shares with her friend Alexandra, where the Pimpernel's agents also hide and congregate. Honoria forges documents needed by the French who need to escape France and Madame Guillotine. Honoria was drafted by the League of the Read more...



What Doesn't Kill Her
by Christina Dodd
"A former soldier's most challenging mission"
Posted February 5, 2019

When Kellen Adams is offered a job to take an artifact to an art restorer, she figures it would give her a respite from trying to bond with a daughter she doesn't really know, and the girl's father, the man she can't quite remember loving. It soon Read more...



Taming Her Mate
by Kathy Lyons
"This bear serves, protects, and stands by his woman"
Posted February 4, 2019

Detective Ryan Kennedy is on sick leave, pretending to be a casualty of the Detroit Flu, while trying to find where the virus is hidden and remove the guilty party from the streets. He's convinced the werewolf pack is responsible, but he cannot tell his superiors, as they don Read more...



Their Wyoming Courtship Agreement
by Stacy Henrie
"A hopeful and inspiring western romance..."
Posted February 1, 2019

Isobel Glasen was so disappointed. She had been saving to buy the shop next door to expand her dressmaking business and almost had enough when she learns that the establishment had been sold. And to a veterinarian! Her disenchantment turned to dismay when she learned the new business owner's Read more...



A Spy In Exile
by Jonathan de Shalit
"The ultimate spy novel: engrossing, shocking, and dangerously exhilarating!"
Posted February 1, 2019

Ya'ara Stein, at thirty-four, intended to finish her BA in filmmaking but a pressing call from the Israeli Prime Minister put a hold on her education. She is to establish a small, ultra-secret team of covert agents that will answer only to the PM. The team members Read more...



I Owe You One
by Sophie Kinsella
"A triumph! There is no better word for this exceptional novel"
Posted January 27, 2019

"Fixie" Farr fixes things. After a personal failure, she has gone back to live at home and work in the family houseware store, Farrs, where her older siblings, Jake and Nicole, make sporadic appearances. When Ryan Chalker, Fixie's long-time crush flies in from LA, Fixie needs to calm Read more...



The Wrong Highlander
by Lynsay Sands
"A very happy mistake!"
Posted January 24, 2019

You know how it is when you're so confident in an author's abilities that you know you want to read her newest book only because her name is below the title? That's how it is for me for Lynsay Sands. Mind you, the scrumptious cover didn't Read more...



Last Duke Standing
by Cheryl Bolen
"An exquisitely written historical romantic suspense with very appealing characters"
Posted January 19, 2019

Alexander Haversham had gone to the family estate to draft a bill for Parliament, with his friend Lord Slade. During the night, Alex's older brother Freddie, the Duke of Fordham, died unexpectedly and Alex was now the new duke. The fourth Duke of Fordham in as many years -- was Read more...



Once a Liar
by A.F. Brady
"Do you ever really know anyone?"
Posted January 18, 2019

After his ex-wife Juliette dies, Manhattan criminal defense attorney Peter Caine's fifteen-year-old son Jamie comes to live with him and his girlfriend Claire. Peter had enough trouble as it was with his long-time enemy DA Harrison Doyle as well as with a former client who Read more...



In a House of Lies
by Ian Rankin
"Justice is served, John Rebus style!"
Posted January 3, 2019

When the body of private investigator Stuart Bloom is found after twelve years, the missing person case is suddenly a murder investigation for Scotland Police. Siobhan Clarke has been assigned to the Major Investigation Team, while her mentor, John Rebus who had been involved in the original case, is now Read more...



To Ruin A Gentleman
by Shana Galen
"Shana Galen dazzles with a true historical romance"
Posted December 29, 2018

Hugh, Viscount Daventry, was two days late for the Comtesse d'Avignon's fête because of the unrest he experienced on his way to her château. The Comtesse's sister and mother asked Hugh to beg Angelette -- the Comtesse -- to come home to England as they fear for Read more...



Before We Were Strangers
by Brenda Novak
"Is blood thicker than water?"
Posted December 25, 2018

After the funeral of a dear friend, Sloane McBride knew it was time to go back home and try to find out what had happened to her mother twenty three years before. Clara McBride had vanished one night, after a fight with her husband Ed, who had never fully addressed Read more...



The One You Fight For
by Roni Loren
"We don't choose the ones we love..."
Posted December 20, 2018

After another date gone wrong, Taryn Landry was walking slowly home when the music from a local bar stopped her in her tracks. Against her better judgment, Taryn walked in and did something she had never done before: she went on stage and sang. Maybe she would have been a Read more...



Hunting Annabelle
by Wendy Heard
"Tainted love..."
Posted December 6, 2018

After he got out of the psychiatric prison, Sean Suh settled in Austin with his mother. He spends most of his time at the local amusement park, drawing. He has no friends until the fateful day when he meets Annabelle Callaghan. Just his luck that he would fall in love Read more...



Big Bad Cowboy
by Carly Bloom
"A sweet small town romance with some serious steam"
Posted December 3, 2018

Travis Blake's life was not going according to plan. No sooner had he left the army that he'd been saddled with his five year-old nephew Henry, whose sole remaining parent, his father Scott, is in jail. Before taking a job in Austin, Travis needs to get rid Read more...



Not of This Fold
by Mette Ivie Harrison
"A spellbinding murder investigation amidst crises of faith..."
Posted November 30, 2018

Linda Wallheim was helping with the Halloween activities for the ward, when she noticed Gwen Ferris with a Latina woman, Gabriela, and her three children. Gwen had been patronizing the Spanish ward instead of her regular one, Linda's, for a few months. Gwen's marriage is in trouble, mostly Read more...



Boundless
by Lynne Connolly
"The spectacular conclusion of an outstanding series!"
Posted November 29, 2018

Adrian, the Duke of Preston, might be London's most scandalous peer, but he has a conscience, and when a woman in distress needs his help, he's there. Lady Livia Shaw had been mugged by street urchins, but what worried her was that her most precious memento had been Read more...



Killer Classics
by Kym Roberts
"Murder and mayhem in small-town Texas"
Posted November 28, 2018

The week the Mystery Moms Book Club featured the murder mystery Scorned Woman, Charli Rae Warren's Book Barn erupted into complete mayhem. The author had barely disguised the names of the local residents, and with someone getting killed in the novel, the book club members were wildly curious and Read more...



The Uncompromising Lord Flint
by Virginia Heath
"An exquisite and realistic romance between mortal enemies"
Posted November 8, 2018

Lord Peter Flint, of the King's Elite, was on a ship bound for Plymouth with his captive: Lady Jessamine Fane, accused of treason. Jessamine tries Flint's patience with her defiant nature, her attempts to flee, and her beauty. If Flint weren't a confirmed bachelor, his prisoner's Read more...



Monique Daoust
As soon as I learned to read, I read, and never stopped. As a lifelong reader of mystery, suspense, and thrillers, I bifurcated at some point into romance because of my infatuation with vampires. I'm a very eclectic reader – I will read a M/M romance, a technothriller, a historical romance, a biography, an erotic romance or an inspirational one with the same enthusiasm – but what makes me chose a book varies little, regardless of the genre: originality, creativity, solid plotting, complex and charismatic characters, wit, and most of all great writing skills and spellbinding storytelling. I have a Master's Degree in Linguistics, and I'm fluent in French and English, as well as basic knowledge of a few other languages. I became a proofreader and sometime copy-editor because I know I have the skills to contribute, even ever so slightly, to this wonderful world of books, be it only to ensure that those tiny annoying details – such as a heroine's eye color changing midway, and so on – do not happen. Yes, accuracy is crucial to me, but so is being thoroughly entertained.
Features & Posts