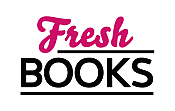 Celebrate July with great reading including...
Reviews
1 - 20 of 418 ( prev | next )
The Strawberry Hearts Diner
by Carolyn Brown
"Nobody Writes Small Town USA Quite Like Carolyn Brown!"
Posted July 24, 2017

Jancy Wilson was driving to Louisiana to stay at her cousin Minnette's for a while. Jancy just lost her job, her home; all she has is sixteen measly dollars, her old car and a tank full of gas. On her way, she stopped at her beloved grandmother's grave Read more...



Call to Engage
by Tawny Weber
"A Terrific Suspense and the Ultimate Second Chance Romance!"
Posted July 24, 2017

Navy SEAL Elijah Prescott is back with his elite team, the Poseidon, after a few months; he was injured in a mission gone horribly wrong, he still has nightmares and the physical pain isn't all gone either, and his scars are there forever. But it's not over, as Read more...



The Gentleman from Japan
by James Church
"Of noodles, dumplings, and nuclear weapons"
Posted July 23, 2017

In the small Chinese town of Yanji, seven people have been found dead at four eateries. Major Bing, of the Yanji Special Office, is at a loss. But then again, his department is tasked mostly with watching the activity between the town and North Korea, with which they share a Read more...



Deadfall
by Linda Fairstein
"400 Pages of Pure Adrenaline Rush!"
Posted July 23, 2017

After coming out of a public function, assistant DA Alexandra Cooper's boss and mentor, Paul Battaglia, catches up to her, he wants to tell her something, but he is shot in the head, right on Fifth Avenue, without saying a word, and dies in her arms. Their relationship had Read more...



On Her Majesty's Frightfully Secret Service
by Rhys Bowen
"Grab a Cuppa, Sit Back, and Enjoy!"
Posted July 21, 2017

It was already April, Lady Georgiana Rannoch -- Georgie -- was planning a summer wedding to Darcy O'Mara, but the latter must dash to another secret assignment for the British secret service, perhaps? Georgie is bored, and when her friend Belinda asks her to visit in Italy, Georgie jumps at the Read more...



Who Watcheth
by Helene Tursten
"A classic police procedural whose ending left me gleefully startled and begging for more!"
Posted July 17, 2017

Detective Inspector Irene Huss is not one to be easily rattled, and when she notices that a garden seat was moved and her rosebush damaged, she attributes it to mischievous youths, but when her asters are destroyed, she becomes a tad suspicious. She has a nagging feeling that maybe someone Read more...



My Fair Duchess
by Megan Frampton
"How to become a duchess and still squeak, beam, enthuse, and snort!"
Posted July 15, 2017

This wasn't supposed to happen, but Genevieve is now a duke, or rather a duchess, since she inherited the duchy of Blakesley. She doesn't want it, she'd rather stay in the country, but the estates have been somewhat neglected, and she wants to do right by her Read more...



Dark Thoughts
by Cynthia Sax
"Violent, bloody, gory, and ... cute? Only Cynthia Sax could pull this off successfully!"
Posted July 15, 2017

Kralj is part human, part Beta Taurian Shadow Beast. Basically, he's a bloodthirsty monster with a conscience. He knows only too well what he is, and in order to protect the world from monsters like him, he settled on a remote planet, Carinae E and created the Refuge, which Read more...



Scandalous Ever After
by Theresa Romain
"Of True Love and Horseracing: Theresa Romain redefines the meaning of charming"
Posted July 10, 2017

Evan Rhys fell in love with Kate the first time he laid eyes on her, which was when she had just become Lady Catherine Whelan, the wife of Evan's best friend Con. Evan had remained friends with the couple until Con died, and Evan fled Ireland. Two years have Read more...



Lady Be Bad
by Megan Frampton
"Overwhelmingly Fun!"
Posted July 8, 2017

Because one of her sisters caused a scandal, Lady Eleanor's parents have decided she should marry a respectable young man. They found one in the person of Bennett, Lord Carson, whose family desperately needs Eleanor's huge dowry to stay afloat. Lord Carson, does not want to get married Read more...



Moving Target
by Lynette Eason
"Exciting suspense, a real grown-up romance, and a fabulous heroine!"
Posted July 7, 2017

Six years, and justice still hadn't be done; it was time the Chosen One took the matter in his own hands. Over dinner, Detective Quinn Holcombe and Maddy McKay discuss a case: eight people have disappeared over six months; Maddy, a bodyguard for Elite Guardians and former FBI agent Read more...



In This Grave Hour
by Jacqueline Winspear
"Flawlessly written, impeccably researched, and expertly plotted: a delight from beginning to end!"
Posted July 7, 2017

On September third 1939, at 11:15, on a balmy Sunday, Maisie Dobbs was listening to the wireless at her friend Priscilla's home: Britain had declared war on Germany, and remnants from the Great War are still affecting the nation. Just a few moments later, Maisie is told there Read more...



Dating the Undead
by Juliet Lyons
"Exciting, Sparkling Debut From a Future Superstar of Paranormal Romance!"
Posted July 5, 2017

Silver Harris needs to date better men. Or vampires, maybe? People know that vampires exist, but they're still rather a novelty. Silver is a tad shallow, and she owns her shallowness: she wants to date a gorgeous guy, and everyone knows vampires are the fairest of them all, so Read more...



Moral Defense
by Marcia Clark
"Will the law or justice prevail in this phenomenal legal thriller!"
Posted July 1, 2017

The Sonnenbergs were an ordinary family in a nice suburban town, until disaster struck. When the police arrived on the premises, the teenage son Abel, and his father were dead, and the mother was barely hanging on; they all had their throats slit. Their adopted teenage daughter Cassie, had hidden Read more...



The Cajun Doctor
by Sandra Hill
"More colourful and outrageous than a Mardi Gras parade!"
Posted June 23, 2017

Dr. Daniel LeDeux and Samantha Starr had met several times over the past two years, since Daniel had moved to Louisiana. Daniel had left Juneau, Alaska after the death of his mother, and losing another young patient to cancer; he couldn't take being a doctor anymore, and since he Read more...



Three Weeks with a Princess
by Vanessa Kelly
"Sometimes wishing upon a star needs a little push in the right direction!"
Posted June 20, 2017

When she was just a little girl, Lia Kincaid wished upon a shooting star that one day she would tell Jack Easton she loved him. But Lia is a Notorious Kincaid: granddaughter of a courtesan, illegitimate daughter of an actress, and when Jack came back from the war in 1816 Read more...



A Most Unlikely Duke
by Sophie Barnes
"From the Slums of London to Mayfair, True Love Knows no Boundaries!"
Posted June 19, 2017

Raphe Matthews can hardly remembers his life before his father's death, a lifetime away from St. Giles. Raphe had to take care of his younger sisters, Amelia and Juliette, from the age of eight, he then worked the docks, and turned to boxing, always striving to provide his sisters Read more...



Bad Housekeeping
by Maia Chance
"Irresistible characters, sparkling wit, and superb writing make BAD HOUSEKEEPING a classic!"
Posted June 14, 2017

Just like that, Agnes Blythe's life fell apart. Her long- time boyfriend dumped her, threw her out of their apartment, and she lost her part-time job. Instead of going to grad school, as she had planned, Agnes has moved back home with her father. Agnes was to have Read more...



Wolf Hunt
by Paige Tyler
"Who ever said falling in love with a werewolf was easy?"
Posted June 14, 2017

It has been several years since Remy Boudreaux was last in New Orleans. Remy and three SWAT teammates from Dallas arrived in town to train with the NOPD's tactical unit. The guys are strolling along Bourbon Street, when Remy catches a whiff that hits his lust button, and he Read more...



The Renegade's Redemption
by Stacy Henrie
"Can there be a prodigal son's return for this outlaw?"
Posted June 13, 2017

Tex Beckett had played his one and only poker game, and won. Amongst his winnings was a treasure map and gold coins. Tex is also a wanted man: he is the Texas Titan, a bank and train robber. While in a small town, Tex goes to the bank to exchange Read more...



Monique Daoust
As soon as I learned to read, I read. I work full-time, I have a Master's Degree in Linguistics, and I'm fluent in French and English. I enjoy many genres of books, mostly paranormal (love those vampires), YA, NA, romantic suspense; whatever is good. If it's a good book, it's a good book.
Features & Posts