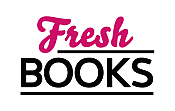 Best Reads for November include
Reviews
1 - 20 of 459 ( prev | next )
Queen of the Flowers
by Kerry Greenwood
"Let no one dare rain on Phryne Fisher's parade!"
Posted November 12, 2017

St. Kilda is holding its first Flower Festival, and it's unthinkable that the QUEEN OF THE FLOWERS could be anyone but the Honorable Miss Phryne Fisher. Phryne's four Flower Maidens have been chosen, but when one goes missing, socialite detective that she is Phryne must find her, and Read more...



A Spoonful of Magic
by Irene Radford
"A couple puts their differences aside to save their son"
Posted November 9, 2017

What should have been Daffy and G's thirteenth wedding anniversary celebration ended in Daffy requesting a divorce. Daphne "Daffy" Wallace Deschants learned only recently of Gabriel's -- G -- numerous infidelities throughout their marriage, and when she confronts him, he doesn't deny them nor apologize, but merely says that Read more...



More Human than Human
by Neil Clarke
"A very entertaining collection with androids to suit everyone's taste"
Posted November 3, 2017

MORE HUMAN THAN HUMAN is an anthology that focuses on primarily on androids and their perception over the past twenty years. Given the technological advances during that period, I think it was a wise choice from Mr. Clarke. The introduction consists of a brief history and definitions of robots, androids Read more...



Holiday Wishes
by Jill Shalvis
"Have yourself a sexy little Christmas Jill Shalvis style!"
Posted November 3, 2017

Sean O'Riley is stressed out because he's his brother Finn's best man, and a wedding is a scary thing, indeed. Finn and his bride to be Pru booked the Hartford Bed & Breakfast for the bachelor and bachelorette parties, while the wedding itself will take place nearby in Read more...



The Astonishing Thing
by Sandi Ward
"A stunning debut novel about understanding human behavior through the eyes of a cat"
Posted November 2, 2017

THE ASTONISHING THING is a book everyone should read, apart from readers expecting sparkles and unicorns and all things cute and fluffy. THE ASTONISHING THING is a very important and serious book about a family facing crises, as seen from a cat's point of view. Having been the human Read more...



Call to Redemption
by Tawny Weber
"Ambition can lead to love or treason"
Posted November 1, 2017

Darby Raye is on her first vacation in years; she is so ambitious that relaxing is a distraction she doesn't want or need. As assistant to the US Attorney's office, she's aiming for the National Security Division, but here she is, in Hawaii for a week, and Read more...



Third Son's a Charm
by Shana Galen
"Love conquers all, even a man of very few words"
Posted October 29, 2017

Lady Lorraine Caldwell is desperately in love with Francis, she even wanted to elope, but Francis was adamant: he needed Lorraine's father, the Duke of Ridlington, to agree to the match. Ridlington suspects Francis is after Lorraine's large dowry, and to keep her from acting rashly, Ridlington has Read more...



Ride Wild
by Laura Kaye
"Astoundingly complex characters, gritty, and unbelievably romantic"
Posted October 28, 2017

Cora Campbell who, along with her friend Haven, was rescued several months before from a terrible ordeal, has found a home with the Raven Riders Motorcycle Club. To earn her keep, while she ponders on her uncertain future, she starts babysitting widower Slider Evans' two sons: Ben, six and Sam Read more...



What Does This Button Do?
by Bruce Dickinson
"An extraordinary artist, and an even more extraordinary human being"
Posted October 25, 2017

Nineteen eighty-four was a momentous year for me, it was the year I discovered Iron Maiden and its lead singer Bruce Dickinson, respectively my all-time favorite band and singer. I had seen Bruce Dickinson in interviews, and thought him a charming, open, very witty and well- educated man Read more...



Gin and Panic
by Maia Chance
"A Roaring Twenties murder mystery that razzles and dazzles!"
Posted October 20, 2017

Lola Woodby, widow and disgraced socialite, and her former cook Berta Lundgren are still struggling to make their detective agency prosperous. Lola's sister Lillian is getting married in a few months, and due to circumstances, Lola will be matron of honor. Providing that she makes the right choices of Read more...



Illegal Contact
by Santino Hassell
"Fascinating characters, a compelling story, and outstanding writing: this book has it all!"
Posted October 20, 2017

Defending a teammate's right to privacy cost star football player Gavin Brawley his season. Gavin's uncontrollable rage flared up, and he is now under house arrest for six months. Football is Gavin's life and this does nothing to improve his volatile temper, which is barely helped by Read more...



Seven Days of Us
by Francesca Hornak
"A sparkling novel with unique twists on a familiar theme"
Posted October 17, 2017

Dr. Olivia Birch has avoided spending Christmas with her family for years, however this year returning from Liberia on a humanitarian mission, she has to be quarantined for seven days, so she will do it with her family and kill two birds with one stone, so to speak. And it Read more...



Her Darkest Nightmare
by Brenda Novak
"One of the best thrillers ever written about serial killers"
Posted October 17, 2017

Evelyn Talbot became a psychiatrist because she survived the ordeal her teenage boyfriend, Jasper Moore, inflicted on her: raped, left for dead with her throat slit, she dedicated her life to the study of psychopaths. Jasper had also murdered three friends of hers, then he had vanished into thin air Read more...



Killing Season
by Faye Kellerman
"Teenaged lovers hunt a serial killer"
Posted October 11, 2017

Ben Vicksburg, math genius and all-around geek, has been obsessed with trying to find his sister's murderer, and his obsession is also what is helping him cope with the tragedy that befell his family four years before. Ben is even helping the town detective, who has enough to Read more...



Death in St. Petersburg
by Tasha Alexander
"Think of every superlative you know, then add some more!"
Posted October 9, 2017

Colin Hargreaves is in Russia, courtesy of Her Majesty's Secret Service; his wife Lady Emily usually stays behind in England, but this time her friend Cécile du Lac has invited her to visit with Princess Mariya for the season. Emily had even learned Russian in case such an Read more...



Drop Dead Gorgeous
by Juliet Lyons
"A vampire you can be proud to bring home to mother!"
Posted October 5, 2017

Mila Hart has a habit of picking losers, thinking switching species, she tries V-Date.com, the vampire dating site. Jeremiah Lopez was quite handsome, however the only excitement of Mila's evening was when Jeremiah tried to ... kill her! London Metropolitan Police Inspector Vincent Ferrer had been alerted by Read more...



Immortally Yours
by Lynsay Sands
"IMMORTALLY YOURS is the cherry on top of guilty pleasures!"
Posted October 5, 2017

The Rogue Hunters are short-staffed, due to the situation in Venezuela and new blood is coming over to lend a hand in Canada, especially after what had seemed to be an accident, turns out not to be an isolated incident: someone is out to get Beth Argenis, but who Read more...



Hello Again
by Brenda Novak
"Chillingly realistic, impeccably plotted, and utterly compelling to the very last line"
Posted October 5, 2017

HER DARKEST NIGHTMARE was, in my opinion, one of the best books of 2016, as well as one of the best novels ever written on serial killers, and I believe HELLO AGAIN is even better! HELLO AGAIN takes place roughly Read more...



Duke of Desire
by Elizabeth Hoyt
"Dark and crackling with sexual tension, a splendid conclusion to an outstanding series!"
Posted October 5, 2017

Raphael de Chartres, Duke of Dyemore, had infiltrated the Lords of Chaos, whose intent is to achieve power and destroy women and children in the process, for the sole reason of putting an end to the abominable club, regardless of what it cost him. The Lords had mistakenly kidnapped Lady Read more...



A Very Cowboy Christmas
by Kim Redford
"Who could resist this sweet-as-honey cowboy firefighter?"
Posted October 3, 2017

Only one month before Christmas, and Sydney Steele had only four weeks left to put together the Wildcat Bluff Fire Rescue calendar, and she still had no Mr. December. It was not the day for her precious Celeste -- her 1959 Cadillac --to sputter to a halt. Thankfully, Dune Barrett was Read more...



Monique Daoust
As soon as I learned to read, I read. I work full-time, I have a Master's Degree in Linguistics, and I'm fluent in French and English. I enjoy many genres of books, mostly paranormal (love those vampires), YA, NA, romantic suspense; whatever is good. If it's a good book, it's a good book.
Features & Posts