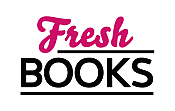 Fall in love with June books!
Reviews
1 - 20 of 540 ( prev | next )
A People's History of the Vampire Uprising
by Raymond A. Villareal
"A spellbinding and hilarious paranormal thriller..."
Posted June 16, 2018

Being a long-time fan of everything vampire, A PEOPLE'S HISTORY OF THE VAMPIRE UPRISING immediately caught my eye. I expected some sort of urban fantasy, and instead what I got was a paranormal thriller, unlike anything I had ever read. Our vampires Read more...



Jar of Hearts
by Jennifer Hillier
"Did I just read the best thriller ever written?"
Posted June 12, 2018

Angela Wong, Georgina Shaw, and Kaiser Brody were best friends in high school, but their friendship suffered when sixteen-year-old Georgina -- Geo -- started to date Calvin James, twenty-one. Angela went missing, and when her remains are found fourteen years later, Geo's world comes crashing down hard. If Read more...



When Life Gives You Lululemons
by Lauren Weisberger
"Keeping up appearances can be a devil of a job!"
Posted June 2, 2018

Emily Charlton's once successful image consulting business has been floundering for the past several months, all thanks to an unscrupulous competitor. When Emily sees that that former model Karolina Hartwell's life has suddenly come crashing down, Emily sees just the opportunity to get her business back on its Read more...



One You Can't Forget
by Roni Loren
"Facing your demons head-on can be the hardest thing"
Posted May 28, 2018

THE ONE YOU CAN'T FORGET was not a book I had anticipated, I had thought that last year's outstanding THE ONES WHO GOT AWAY had been a one-off. Naturally, I was curious to see how Roni Loren Read more...



A Cowboy Of Convenience
by Stacy Henrie
"A home of their own"
Posted May 27, 2018

Vienna Howe had escaped her disastrous marriage and had made a decent life for herself and her little daughter Hattie at the Running W Ranch. She was working in the kitchen when the Sheriff came bearing startling news: Vienna's husband Chance was dead, and she has inherited The HC Read more...



Lethal Literature
by Kym Roberts
"A little cozy and a whole lot of mystery!"
Posted May 22, 2018

When Charli Rae Warren decided to bring her dad breakfast, she didn't expect to see Ava James coming out of his house; were they having an affair? Maybe things had changed more that Charli had thought in the twelve years she had been away from Hazel Rock, Texas. However Read more...



Stranded With The Detective
by Lena Diaz
"Very intricate plot and a fabulous romance!"
Posted May 13, 2018

Piper Caraway, a horse rancher, is at the local fair intent on getting back what was taken from her: her precious Friesian, Gladiator. Piper, trying to remain inconspicuous, noticed a handsome stranger who looked suspiciously like a police officer, so she needs to be even more cautious. The handsome stranger Read more...



It Started in June
by Susan Kietzman
"Doing the right thing for the wrong reason or the wrong thing for the right reason?"
Posted May 13, 2018

Women's fiction is a genre I generally avoid. I feel that sometimes it mirrors reality in a way that is a bit too close for comfort which, strangely enough, is precisely why I chose to read IT STARTED IN JUNE. Being childless mostly by choice, I saw two friends Read more...



Traitor
by Jonathan de Shalit
"Once a spy, always a spy"
Posted May 12, 2018

Nobody could have predicted that a terminally ill elderly woman would set the spying world on fire. An insignificant cog in the machine, a mere archivist who, one day, told her story to her priest about how she had suspected that a long-ago unrequited love had been murdered. Finally Read more...



Too Wilde to Wed
by Eloisa James
"A cute and sexy Georgian romantic romp"
Posted May 11, 2018

Lord Roland Northbridge Wilde, better known as North, had irremediably fallen in love with Miss Diana Belgrave's laugh. The granddaughter of a grocer, Diana's family was extremely wealthy, but her ambitious mother had groomed her to entice a nobleman only. Diana embodied the height of fashion, she sported Read more...



The Girl I Used to Be
by Mary Torjussen
"Who will believe you when you cannot remember?"
Posted May 5, 2018

Although the blurb doesn't mention it, I hope the author will not hold it against me, but I feel a moral obligation to issue a trigger warning. THE GIRL I USED TO BE deals with sexual violence against women, which could prove disturbing to some readers; on the other Read more...



Hitting It
by Kathy Lyons
"Smart and sexy, HITTING IT is a perfect springtime romance"
Posted May 4, 2018

Three years ago, while on spring break in Ft. Lauderdale, Rob Lee and Heidi Wong met and fell madly in lust. Heidi wanted nothing more than keep in touch with Rob, but his baseball career was just about to take off, and he would do nothing to jeopardize his future Read more...



Unmasked by the Marquess
by Cat Sebastian
"Regency romance as you've never seen it before!"
Posted May 3, 2018

Charity Church had attended university as Robert Selby, with the latter's blessing, and when he died two years ago, Charity assumed his identity until a suitable husband could be found for his sister Louisa, then Charity would disappear forever. Since she will not find a good match in their Read more...



Lady Rogue
by Theresa Romain
"A gorgeously written and somewhat surreal romance"
Posted April 25, 2018

Lady Isabel Morrow, daughter of a marquess, has recently discovered a side of her late husband of which she had no notion: Andrew Morrow sold forged paintings. If it became known, her good name would be ruined, and she could never find a suitable husband for her ward Lucy. One Read more...



Royal Treatment
by Tracy Wolff
"As scrumptious as those caramel macarons, what a treat!"
Posted April 24, 2018

While I had very much enjoyed ROYAL PAIN, I knew I would like ROYAL TREATMENT even more because of what had previously occurred, that is, Crown Prince Garrett's abduction and torture. While he was a prisoner, his twin brother Read more...



The Bride Takes a Groom
by Lisa Berne
"Now I know which book to bring on a desert island!"
Posted April 20, 2018

After eight long years of war, Captain Hugo Penhallow is happy to return home to his loving family, even though he'd rather not think about their financial situation. But at least, Hugo possesses two assets which he intends to use to improve their circumstances: their exalted surname and his Read more...



Barbra Streisand
by Alma H. Bond
"Unique, insightful, very entertaining, and beautifully written biography"
Posted April 19, 2018

The legendary Barbra Streisand has been one of my favorite performers ever since I first heard sing, watched her movies, and was entirely captivated by the singer's glorious cover of her first album, which I saw many years after it first came out. When I first saw Dr. Alma Read more...



The Saint of Wolves and Butchers
by Alex Grecian
"Take a deep breath, because this is huge!"
Posted April 15, 2018

Dr. Travis Roan hunts ordinary bad people when there's a dearth of Nazis, but Travis finds himself in small-town Kansas on the trail of a Nazi. In 1951, former concentration camp administrator Rudolph Bormann entered the US as Rudy Goodman. He'd had no intention of changing his Read more...



A Gentleman Revealed
by Cooper Davis
"A brilliant romance set in a queer and quaint alternative Victorian era"
Posted April 13, 2018

Lord Marcus Avenleigh couldn't stand it anymore. After lusting for two years after Mr. Alistair Finley, tonight was the night he would make his sentiments known at Lady Elsevier's annual gala. Alistair is standing at his usual spot, near the potted plants trying to make himself invisible, which Read more...



Bad Neighbors
by Maia Chance
"Sometimes the best defense is making a run for it!"
Posted April 11, 2018

Agnes Blythe and her great aunt Effie Winters haven't given up on restoring the Stagecoach Inn to its former grandeur. Even with Agnes' cousin Chester, it won't be a piece of cake, especially when there's always a murder or two slowing them down. Agnes was feeling good Read more...



Monique Daoust
As soon as I learned to read, I read. I work full-time, I have a Master's Degree in Linguistics, and I'm fluent in French and English. I enjoy many genres of books, mostly paranormal (love those vampires), YA, NA, romantic suspense; whatever is good. If it's a good book, it's a good book.
Features & Posts