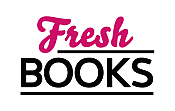 May flowers, May books to enjoy!
Reviews
1 - 20 of 395 ( prev | next )
Between the Devil and the Duke
by Kelly Bowen
"Enthralling romance, mesmerising character, riveting suspense: Kelly Bowen enchants and thrills!"
Posted May 16, 2017

The family fortune has vanished, Angelique Archer's dissolute older brother Gerald, the new Marquess of Hutton wastes what little money there is, and makes himself a nuisance, but Angelique is determined to do what it takes to take care of her two younger brothers. That's how Angelique ended Read more...



Last Night with the Duke
by Amelia Grey
"An exquisitely written romance, and a richly detailed slice of Regency life"
Posted May 15, 2017

Esmeralda Swift is the administrator of Miss Fortescue's Employment Agency, which supplies chaperones, governess, tutors and nurses. Esmeralda has never been a chaperone, and when the duke of Griffin notices the agency while walking down the street, he decides to drop in. He needs a chaperone for his sisters Read more...



Escape Clause
by John Sandford
"Get a hold of this!"
Posted May 15, 2017

Agent Virgil Flowers and his girlfriend Frankie Nobles were just about to get frisky, when Frankie's sister Sparkle (née Wanda) drops in. Sparkle is doing her PhD dissertation on seasonal migrant workers at Castro's Canning Factory, where not everything is kosher. Not much later, Virgil gets a Read more...



Into The Flames
by Jennifer Bernard
"Can an elfin landscaper and a gentle bear of a firefighter be more than friends?"
Posted May 15, 2017

Rollo and Brianna have been friends since he became a Jupiter Point HotShot. They're both single, and everybody think they're perfect for each other and should be dating, except Rollo and Brianna. They're really only friends, and besides they both have crushes on other people. So when Read more...



Teetotaled
by Maia Chance
"Wowza! Those two swell dames will be detectives yet!"
Posted May 15, 2017

Lola Woodby is still struggling from her social fall from grace: going from a wealthy New York socialite to a near- penniless widow is not easy, especially as her detective agency, Discreet Retrieval Agency, isn't doing too well either. But she, and her faithful Swedish sidekick and former cook Read more...



Pushing Up Daisies
by M.C. Beaton
"Biting wit, stunning plot twists, and a fabulous and very British heroine!"
Posted May 15, 2017

Even in the small village of Carsely, Agatha Raisin's detective agency is doing well. When Lord Billington is found murdered, suspects abound: Billington had enraged the villagers by threatening to turn their allotments into housing developments. He was a boor, he hated everyone, and someone disliked him enough to Read more...



Pretty Face
by Lucy Parker
"An unforgettable book: witty, funny, magnificently written, and so very romantic!"
Posted May 15, 2017

Lily Lamprey has starred as a ditzy flapper on the hit TV show Knightsbridge for four years. And now that her contract is up, she wants nothing more than make her dream come true: act on the stage. Gaining some respectability would also be a perk, because her Read more...



Her Halloween Treat
by Tiffany Reisz
"Chris and Joey's excellent adventure!"
Posted May 15, 2017

Joey Silvia just learned in a most dramatic manner that her boyfriend of two years had been married all that time. As she was already going home to Oregon for her brother Dillon's wedding to Oscar, Joey would try to lick her wounds at the same time. Her best Read more...



Her True Match
by Paige Tyler
"The fearless Paige Tyler stuns with a most shocking plot twist!"
Posted May 15, 2017

Washington Metropolitan Police Department Detective Braden Hayes learned his lesson early: always follow the rules. Braden had apprehended and interrogated Dreya Clark several times, but could never pin anything on her, Dreya, a cat burglar, was just too clever, but that was about to change. Once again, Braden and his Read more...



Shanghai Redemption
by Qiu Xiaolong
"Between the black and the white, there's a bottomless pit of grey"
Posted May 15, 2017

Director of the Shanghai Legal Reform Committee: such a lofty and meaningless title. What passed for a promotion, was in fact a demotion for now ex-Chief Inspector Chen Cao, formerly of the Shanghai Police Bureau Special Case Squad. As hard as he tried to toe the Party line, Chen Read more...



Snared
by Jennifer Estep
"Eye-popping magic and heart-stopping action: the Spider will have you enSNARED!"
Posted May 12, 2017

Gin -- the Spider -- Blanco is stalking rich drunk Damian Rivera's mansion in hope of discovering some information on the Circle, a secret society. Gin needs to find her mother's murderer, and that implies knowing the identity of the head of the Circle. Gin comes up empty-handed at Read more...



The Negotiator
by Avery Flynn
"Avery Flynn outdoes herself big time in the first book of her new series!"
Posted May 2, 2017

Helene Carlyle is determined to marry off her eldest son, Sawyer. He's had enough of his mother always interfering: he can manage anyone and anything, but when it comes to his mother, he needs a buffer. He had mentioned that tidbit to his brother Hudson when they had too Read more...



Fallout
by Sara Paretsky
"Where V. I. WARSHAWSKI pokes her nose, trouble inevitably follows!"
Posted April 23, 2017

Chicago private investigator V. I. WARSHAWSKI is asked to look into the disappearance of a young African-American August Veriden, who works as a trainer in a university gym, but is also an aspiring filmmaker. It seems he vanished along with a Black movie star, Emerald Ferring, whose days of Read more...



The Women in the Castle
by Jessica Shattuck
"The Second World War as seen through the lives of three fictional German women"
Posted April 4, 2017

On the evening of what would be known as Kristallnacht, November 9th 1938, Marianne von Lingenfels is attending a party at Castle von Lingenfels. Marianne's husband, Albrecht, is attending as well as Marianne's oldest friend Martin Constantine Fledermann, "Connie," who has brought his much younger fiancée Benita Read more...



Immortal Unchained
by Lynsay Sands
"Lynsay Sands is on an unstoppable roll, and I want the next book now!"
Posted April 4, 2017

Sarita Reyes is a police officer in Toronto, Canada, and when she receives a message saying that her grandmother is hurt, Sarita takes some time off and flies to Venezuela to be with her. She is invited to stay in a house while she waits, and waits. Domitian Argenis has Read more...



License to Shift
by Kathy Lyons
"Crazy, wonderful, poignant, funny, and sexy: you can't ask for anything more!"
Posted March 29, 2017

Mark Robertson had been sleeping for three days when his front door buzzer interrupts a vivid erotic dream. Mark's sanity is hanging by a thread, he's a bear shifter and his grizzly is threatening to take over. Mark needs to mate. Badly. And to make things worse, the Read more...



Crossing Hearts
by Kimberly Kincaid
"An impeccable romance with deep characters searching for love"
Posted March 29, 2017

Emerson Montgomery had sworn she would never go back to her home town, Millhaven. Fate decided otherwise when she was diagnosed with Multiple Sclerosis, and everything fell apart: she lost her glamorous job, her boyfriend left her, and the only place where she could work as a physical therapist was Read more...



Forever a Hero
by Linda Lael Miller
"Who knew Sir Galahad was a country boy?"
Posted March 24, 2017

Mace Carson was driving his truck, when he notices a car sliding on the road, heading for the bottom of the creek. He doesn't hesitate for a moment and hurries to rescue the driver. The woman seems somewhat familiar, but he can't place her. While she doesn't Read more...



Bedchamber Games
by Tracy Anne Warren
"Fall in love with this splendid, intelligent, and thoroughly engrossing story!"
Posted March 7, 2017

Upon the death of their father, the illustrious solicitor Elias Carrow, it's up to his son Bertram to pick up the remaining cases. Unfortunately, when he's nervous, Bertram's stutter becomes very problematic. He needs moral support in the presence of his sister Rosamund, who knows the law Read more...



The Outlaw's Secret
by Stacy Henrie
"A perilous road to romance for a budding authoress and a brooding cowboy"
Posted March 7, 2017

Essie Vanderfair was determined to top her rival Victor Daley; if she could only write that elusive successful book. Essie's family scoffed at her choice of career, that of a dime novelist, and so did her former beau; they all deemed that she did not take life seriously enough Read more...



Monique Daoust
As soon as I learned to read, I read. I work full-time, I have a Master's Degree in Linguistics, and I'm fluent in French and English. I enjoy many genres of books, mostly paranormal (love those vampires), YA, NA, romantic suspense; whatever is good. If it's a good book, it's a good book.
Features & Posts