"A historical Christmas filled with romance, laughter, and mischief"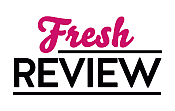 Reviewed by Monique Daoust
Posted October 19, 2019

Romance Holiday | Romance Anthology
MY FAVORITE THINGS is a collection of three novellas which first appeared in anthologies between 1999 and 2001. To my everlasting shame, I had never read them, so I jumped at the chance.
ALL I WANT
Lady Prudence Prescott vowed to keep her family from going to debtors' prison because of her father's gambling problem. She must find a way to keep him out of Ballard's, Lord Stockton's gambling hell. It seems an insurmountable task, but Pru is up for the challenge if it means a happy Christmas for her family.
ALL I WANT is decidedly one of the funniest pieces Lynsay Sands has ever written. From disguises to ice skating, Pru stops at nothing to reach her goal, except perhaps for a few heated kisses from Stephen - Lord Stockton. The chemistry between Pru and Stephen is palpable, and they are such a fun couple. In spite of the length (and the laughs), there is some real depth to the story, and the ending is absolutely lovely.
THREE FRENCH HENS
This novella exemplifies Ms. Sands' cleverness at giving tropes her unique touch. I am not too keen on characters switching places, but this one is an utter delight. Brinna, a scullery maid, trades places with Lady Joan Laythem, which gives Brinna an opportunity to help a loved one. Besides, Lord Royce of Thurleah - Joan's intended - deserves so much better than a lady who doesn't want to marry him anyway.
I found the way around Brinna's lack of polish highly original, with the "help" of Joan's companion Sabrina. The crisply defined characters and the dazzling verbal exchanges make the narrative sparkle. The story is quite complex and kept me guessing at how it would all play out.
THE FAIRY GODMOTHER
Lady Odel Roswald recently buried her father, and she swears that, never again, will she be under a man's thumb. Just her bad luck that her aunt and godmother Tildy suddenly pops in and says she has come to help Odel find a husband. But poor Michel, the new Lord Suthtun, was just passing by on his way home when he is sucked into Tildy's wild schemes.
Imagine for a moment Lynsay Sands let loose in medieval fairytale land! This is what THE FAIRY GODMOTHER is all about - Cinderella meets Alice in Wonderland with a touch of steam! Tildy ultimately means well, but in the meantime she throws Odel's world in complete upheaval. This novella is a whimsical piece of fluff; funny, charming, and romantic, and Tildy a fairy godmother the likes of which you've never seen before!
Even though these novellas are twenty years old, I was impressed with how Lynsay Sands' voice has remained constant through time; the stories do not feel dated. The author's trademarks are all present: the zany sense of humor, the fast-paced action, the scintillating dialogues, the scene- stealing secondary characters, the dynamic and willful heroines, and charming and noble heroes. I think it was a brilliant idea to gather these novellas in one book just in time for the Holidays. There's also an excerpt from the upcoming Hunting for a Highlander. Now, if I could only stop humming that tune !
SUMMARY
Three classic tales of Christmas and love, together for the first time, from New York Times Bestselling Author Lynsay Sands!
All I Want
With Lady Prudence's father gambling away the family's savings, all she wants for Christmas is to haul him away from London's most notorious gaming hell. Yet the wickedly handsome proprietor, Lord Stockton, refuses to let a lady enter his establishment. Now Pru needs a Christmas miracle to make her wish come true—and to resist succumbing to Stockton's charms.
Three French Hens
Brinna's life as a scullery maid changes with the arrival of the castle's newest guest, Lady Joan. Desperate to escape an arranged marriage, Joan suggests that look-alike Brinna take her place at the Christmas festivities. Suddenly, Brinna finds herself being wooed by a true gentleman, and getting the best Christmas present of all: a new life.
The Fairy Godmother
Odel is told by her godmother that she must marry by Christmas, and even gives her fairy dust to separate the mice from the men. But Odel has sworn off love…until kind and generous Michel catches her eye. He shows Odel how good it can feel to fall in love, but will it be enough to convince Odel to trust her heart?
---
What do you think about this review?
Comments
No comments posted.

Registered users may leave comments.
Log in or register now!