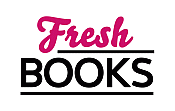 Spring for these books in March
Reviews
1 - 20 of 612 ( prev | next )
His Wayward Bride
by Theresa Romain
"Enthralling and emotional conclusion to a brilliant series"
Posted November 6, 2019


Jonah Chandler had come to London earlier than planned to meet his wife, Irene. He is on a secret errand on behalf of his father, but his arrival proved fortuitous for Irene's mother and her brother Laurie. Jonah and Irene Baird were married four years ago but agreed Read more...



The Earl's Christmas Pearl
by Megan Frampton
"...Two turtle doves and a dragon in a fir tree"
Posted October 22, 2019


Lady Pearl Howlett was used to being ignored, but she never thought her absent-minded mother would go as far as to forget her when the family left London for the Christmas season! After the initial shock, Pearl realized she was home alone! Free! She could do anything she Read more...



My Favorite Things
by Lynsay Sands
"A historical Christmas filled with romance, laughter, and mischief"
Posted October 19, 2019


MY FAVORITE THINGS is a collection of three novellas which first appeared in anthologies between 1999 and 2001. To my everlasting shame, I had never read them, so I jumped at the chance.
ALL I WANT
Lady Prudence Prescott vowed to keep her family from Read more...



Among Sand And Sunrise
by Stacy Henrie
"Love will find you if you remain true to yourself"
Posted October 5, 2019


Syble Rinecroft and Marcus Brandt had first met in 1901 on a cruise on the Nile River; their grandmothers are best friends and had brought them along. At nineteen, Marcus already has dreams of becoming an archaeologist; his nose is always buried in a book, which greatly annoys thirteen Read more...



Bachelors Of Bond Street
by Shana Galen, Janna MacGregor, Minerva Spencer
"Who needs dukes when you have fabulous businessmen!"
Posted October 5, 2019


Three of the most popular historical romance authors have joined forces to present us with BACHELORS OF BOND STREET, a collection of novellas where merchants and working-class people are the heroes, and I'm thrilled with the change of Read more...



Christmas Shopaholic
by Sophie Kinsella
"The best Christmas present ever!"
Posted September 26, 2019


Every time there's a new Shopaholic novel, I'm overjoyed and also fear (dread!) that it could be the last one. Becky Brandon (nee Bloomwood) has been a favorite character of mine from book one, but seeing "CHRISTMAS" and "SHOPAHOLIC" together along with the author's Read more...



The Patient
by Steena Holmes
"Fall down the rabbit hole with this fabulous thriller!"
Posted September 19, 2019


Pseudo-psychological thrillers are a dime a dozen, real ones rarer, and great ones surface once in a blue moon. As soon as I read the book description, I immediately grabbed THE PATIENT, and I'm happy to say it Read more...



Immortal Born
by Lynsay Sands
"One big, happy immortal family!"
Posted September 5, 2019


On a cold and snowy February night, Allie's friend and neighbor Stella announced that Allie must take Stella's month-old baby Liam with her. The danger Stella feared had become a reality. Allie knew of Stella's predicament, that evil vampires were after them. And that's Read more...



The Awakening of Miss Henley
by Julia Justiss
"Character growth makes this sensuous and witty romance a balm for the soul"
Posted September 5, 2019


Miss Emma Henley had always been eclipsed by her beautiful sister, even her mother has given up on Emma ever finding a husband. Emma, along with her similarly politically inclined friends Olivia and Sara, has found her purpose in various noble causes. Emma has also struck an improbable friendship Read more...



A Duke A Dozen
by Shana Galen
"If you like steamy historical romances, this one's for you!"
Posted August 19, 2019


Phineas Duncombe, Phin, never expected or wanted to become the Duke of Mayne, but when the last of his four older brothers died three weeks ago, there he was. One of the last people to see the late duke - his brother Richard, the Idiot - alive, was the Wanton Widow Read more...



Bringing Down the Duke
by Evie Dunmore
"Ordinary women making great things happen"
Posted August 9, 2019


Annabelle Archer had been languishing in a little parish in Kent, acting as an unpaid housekeeper to her cousin Gilbert, when she found out that Oxford university was finally opening its doors to women. It was no easy task, but she bargained her way to attend university. She was Read more...



One Fine Duke
by Lenora Bell
"An amateur spy gives a duke his groove back"
Posted July 3, 2019


When Andrew, the reclusive Duke of Thorndon, received a note threatening the well-being of his sister Beatrice, he promptly left Cornwall for London. It appears his degenerate younger brother Rafe is at the source of the problem. While in Town, he might as well look for a bland Read more...



The Night Visitor
by Lucy Atkins
"A modern gothic novel steeped in Victoriana and entomology"
Posted July 3, 2019


The publication of her historical novel "Annabel" should have been a joyous occasion for Professor Olivia Sweetman. Instead, her world was falling apart. It had started eighteen months ago when dowdy housekeeper Vivian Tester showed Olivia her startling discovery: Victorian Surgeon Annabel Burley's diary.
Read more...



The Determined Lord Hadleigh
by Virginia Heath
"Saving the best for last: an epic conclusion to a remarkable series..."
Posted June 6, 2019

Lord Hadleigh, Crown Prosecutor, could not abide to see a woman suffer. He had admired Lady Penny Penhurst's fortitude when she testified against her husband, but seeing the traitor punished had nearly cost her everything. Hadleigh is a brilliant barrister but, at first, he makes a mess of trying Read more...



Recursion
by Blake Crouch
"A mind-bending, mind-blowing, thought-provoking tour de force!"
Posted June 6, 2019

In 2007, Helena Smith's life changes when she starts working for Marcus Slade. A neuroscientist, Helena wants to create a technology to stock memories hoping to help her mother who has Alzheimer's. Helena believes she is nearing a breakthrough, and Slade has the means to make it happen Read more...



How To Ruin A Duke
by Grace Burrowes, Theresa Romain
"The very definition of stellar writing"
Posted June 3, 2019

RHAPSODY FOR TWO by Theresa Romain A scandalous satire on the Duke of Emory, HOW TO RUIN A DUKE, has London all aflutter including Rowena Fairweather of Fairweather's, Luthier to the Crown. Rowena, a lifelong luthier, faces losing the family shop as she might not be able Read more...



Rebel
by Beverly Jenkins
"Another epic romance from the incomparable Beverly Jenkins!"
Posted May 16, 2019

While her intended was on business in Europe, Valinda Lacy traveled to New Orleans to teach freedmen and their children for a few months. She loves the city, but it's a dangerous place to be in 1867, especially for a woman of color. Only a month in, and Valinda Read more...



Metropolis
by Philip Kerr
"An extraordinarily compelling historical mystery!"
Posted May 16, 2019

After toiling for two years in Vice, Bernie Gunther is promoted to the Berlin Murder Commission. He has solved a murder case before, and his new superiors, Weiss and Gennat, have much faith in Bernie. Prostitutes are being murdered and scalped, and Bernie is assigned the case of the "Silesian Read more...



Never a Bride
by Megan Frampton
"Meet a Victorian woman of steel"
Posted April 22, 2019

Griffith Davies had escaped his aristocratic family and joined the Navy at sixteen. But when his ailing cousin Frederick, the Duke of Northam, needs him back home, Griffith must comply. Much to his chagrin, Griffith is once again Viscount Stanbury, now heir to a duke, his naval career over. Lady Read more...



The Trouble With Vampires
by Lynsay Sands
"Lynsay Sands never ceases to amaze with her twists and turns! Bravo!"
Posted April 22, 2019

Petronella "Pet" Stone was taking care of her eight-year-old nephew Parker while his parents were away, but Pet and Parker had noticed some unusual goings-on at their neighbor's, Mr. Purdy. Parker had even taken Mr. Purdy's cat because Mr. Purdy's cousin, who is staying Read more...



Monique Daoust
As soon as I learned to read, I read, and never stopped. As a lifelong reader of mystery, suspense, and thrillers, I bifurcated at some point into romance because of my infatuation with vampires. I'm a very eclectic reader – I will read a M/M romance, a technothriller, a historical romance, a biography, an erotic romance or an inspirational one with the same enthusiasm – but what makes me chose a book varies little, regardless of the genre: originality, creativity, solid plotting, complex and charismatic characters, wit, and most of all great writing skills and spellbinding storytelling. I have a Master's Degree in Linguistics, and I'm fluent in French and English, as well as basic knowledge of a few other languages. I became a proofreader and sometime copy-editor because I know I have the skills to contribute, even ever so slightly, to this wonderful world of books, be it only to ensure that those tiny annoying details – such as a heroine's eye color changing midway, and so on – do not happen. Yes, accuracy is crucial to me, but so is being thoroughly entertained.
Features & Posts
5 comments posted.

Re: How To Tame A Beast in Seven Days (2:26pm March 9, 2017):

Wow! Thank you, Kerrelyn for your fantastic answers!

Re: In Bed With A Spy (12:55pm December 3, 2014):

Fascinating! Thank you for a great article and a most
wonderful book! And those amazing characters!

Re: Betting on Julia (11:03pm August 28, 2014):

I cannot stand a man who wants to decide
everything and always thinks he's right.

Re: Once Upon a Highland Autumn (1:37pm June 17, 2014):

You're Canadian!!!!!! Even better!

Re: Don't Blackmail the Vampire (9:49pm May 1, 2014):

I bought it yesterday. It really sounds fun ! I didn't know there was one
before ! (a bit busy, lol). Your vampires sound cool !