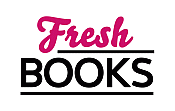 Spring for these books in March
"Saving the best for last: an epic conclusion to a remarkable series..."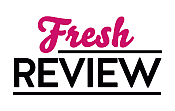 Reviewed by Monique Daoust
Posted June 6, 2019

Lord Hadleigh, Crown Prosecutor, could not abide to see a woman suffer. He had admired Lady Penny Penhurst's fortitude when she testified against her husband, but seeing the traitor punished had nearly cost her everything. Hadleigh is a brilliant barrister but, at first, he makes a mess of trying to help Penny. She doesn't need charity, she wants to reclaim the woman she once was, not owe anyone anything. She wants to earn her keep and live peacefully with her little son, Freddie. The perfect opportunity presents itself when the preparations begin for the trial of the mastermind behind the smuggling case that has occupied the King's Elite for the better part of two years. Hadleigh needs to concentrate on his job, and the long-abandoned family estate will serve as headquarters to the Elite. Hadleigh will be able to justify hiring Penny as the housekeeper, thus providing her with employment and easing his conscience.
Even though The King's Elite is all about spies, it was Lord Hadleigh I found the most mysterious and intriguing, and I was drawn to him from the start. Always so professional, "meticulous and thorough," I had no idea what to expect from the enigmatic lawyer. Virginia Heath more than rose to the challenge to deliver a story of incredible depth, with exceptionally compelling characters.
THE DETERMINED LORD HADLEIGH is a monument of insightful writing as Virginia Heath slowly peels away layer after layer to reveal her most complex hero ever, with the aid of dialogues that are veritable works of art. It is fascinating to watch this Regency lawyer at work while battling his personal demons in this extraordinarily nuanced character study. Seldom have I been so engrossed in watching a character "be" and grow. If Hadleigh is a knight in barrister robes, Penny balks at being his damsel in distress. Both characters have very compelling backstories, they are ideally suited, and they truly care about each other. Theirs is an intense and realistic romance; they need to come to terms with who they are and what they aspire to as individuals before acknowledging their attraction and acting on it. I admit I was furious for a moment with Penny towards the end; I thought she chose the wrong time to make her intentions known. I understood her reticence, but by Jove, you silly woman, open your eyes and don't hurt this wonderful, misguided man! As you can see, I was deeply invested in the story; I would have been happy with a couple hundred pages more, which is unusual for me. Not because it felt incomplete, but because I didn't want to let these people go; it is that outstanding!
I wish I could say that I'm sad to see this series end, but I honestly can't; it is so perfect, there's nothing more to add. The story arc is over, all the loose ends have been neatly tied, and a glorious epilogue gives us a glimpse of all our couples in the future. THE DETERMINED LORD HADLEIGH is a remarkable and unforgettable story, and the best conclusion to a series I have ever seen.
SUMMARY
He's got iron control…
But she might be his undoing!
Part of The King's Elite: Haunted by Penny Penhurst's courage on the witness stand, meticulous barrister Lord Hadleigh offers her a housekeeper position at his estate. Despite trying to stay detached, Hadleigh is charmed by her small child and surprised by how much he yearns for this proud woman! Can he break through his own—and Penny's—barriers to prove he's a man she can trust…and love?
---
What do you think about this review?
Comments
No comments posted.

Registered users may leave comments.
Log in or register now!