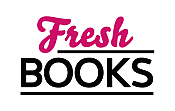 Kick off a new year with great reads!
"Enthralling and emotional conclusion to a brilliant series"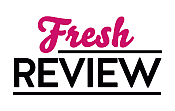 Reviewed by Monique Daoust
Posted November 6, 2019

Romance Historical | Multicultural Historical
Jonah Chandler had come to London earlier than planned to meet his wife, Irene. He is on a secret errand on behalf of his father, but his arrival proved fortuitous for Irene's mother and her brother Laurie. Jonah and Irene Baird were married four years ago but agreed to live separate lives while Irene continued as a teacher to pay for Laurie's tuition at Harton College. Now the time has come, for Jonah is done with this half marriage: they will make it work or he'll ask for an annulment; Irene has a few weeks to decide. But is Irene ready to leave a position she enjoys and where she can make a difference?
I think HIS WAYWARD BRIDE has one of the most unusual set- ups I have ever seen for a Regency romance. Not only is Irene a woman of color, but here is a couple who has lived separately for four years of their own accord, and not because of misunderstandings or third-party wrongdoings. At first, I felt bad for Jonah because I wondered if Irene loved him as much as he did her, or if she preferred the challenges of her position to her husband. But Theresa Romain had a story to tell and I was eager to follow her wherever she would take me.
HIS WAYWARD BRIDE is more than a romance, it is a character-driven tale of a love that blossoms through the personal growth of the main protagonists and involves several members of both families. The characters are so well crafted that I embraced them as real people. I was involved in their story, I loved them both, I wanted to see them happy together, but I couldn't fathom how Irene and Jonah's relationship would ever succeed. Theresa Romain's exquisite eloquence, exceptional research, and superior storytelling skills dazzle and stun as we experience Irene's and Jonah's struggles along with London's working-class, everyday life, Irene's work at the Academy, and Jonah caring for his horses.
The book description begins with: "Everyone has secrets...", and it's never been truer! Every action of every character - past and present - are all threads that the dexterous Theresa Romain weaves together in a brilliant tapestry. Multifaceted and compelling characters are one of the author's trademarks, and she surpassed anything she's ever written before. This is not a romance but a grand love story with a happily-ever-after that is hard-earned, not handed on a silver platter. HIS WAYWARD BRIDE is the epic conclusion the magnificent Romance of the Turf series deserved!
SUMMARY
Everyone has secrets…

Though their horse-racing family is as troubled as it is talented, all of the Chandler siblings have found love…except eldest brother Jonah. Married four years ago and abandoned after his wedding night, single-minded Jonah now spends his days training Thoroughbreds—while his lost bride is a family mystery no one dares discuss.

And that's just the way Jonah and his wife, Irene, want it.

The biracial daughter of a seamstress and a con artist, Irene has built a secret career as a spy and pickpocket who helps troubled women. By day she works as a teacher at Mrs. Brodie's Academy for Exceptional Young Ladies; in spare moments she takes on missions that carry her everywhere from London's elite heart to its most dangerous corners.

Jonah agreed to this arrangement for four years, until Irene's family fortunes were made. After surviving on passionate secret meetings and stolen days together, now it's time to begin the marriage so long delayed. But as these two independent souls begin to build a life together, family obligations and old scandals threaten to tear them apart…
---
What do you think about this review?
Comments
No comments posted.

Registered users may leave comments.
Log in or register now!