"A mind-bending, mind-blowing, thought-provoking tour de force!"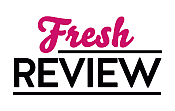 Reviewed by Monique Daoust
Posted June 6, 2019

In 2007, Helena Smith's life changes when she starts working for Marcus Slade. A neuroscientist, Helena wants to create a technology to stock memories hoping to help her mother who has Alzheimer's. Helena believes she is nearing a breakthrough, and Slade has the means to make it happen. In 2016, the first cases of FMS - False Memory Syndrome - are identified. It is driving people insane, the suicide rate is increasing and it's all because of Helena's research. On November 2, 2018 Detective Barry Sutton comes across his first case of FMS. Or was it really his first case?
The concepts of time and perception of reality hold for me an immeasurable fascination: Martin Heidegger's Sein und Zeit - Time and Being; Augustine's Book XI of the Confessions; and the concept of reality in Plato's Allegory of the Cave. Blake Crouch extrapolates on those themes in the phenomenal RECURSION. Told in alternate POVs, Barry's and Helena's, RECURSION is a mindbender to end all mindbenders! I had devouredĀ DARK MATTER, and I think RECURSION is even better. I might go as far as saying it is the best technothriller I have ever read. The story unfolds at lightning speed, the writing is flawless, the research is thorough, and for me it worked superbly as a technothriller that also embraces serious philosophical concepts.
RECURSION is exciting from page one, but when the first really huge twist happens, I literally went, " Whoa! What did I just read?!" And re-read it again, to make sure I got it right. From that moment on, it is a surreal and exhilarating rollercoaster ride that kept me enthralled until the end. At first, I could have cried because I wouldn't have time to read the entire book the same day, but RECURSION is so intense that I was grateful that it is divided in "Books" that make it easier to stop, if necessary. I needed mental breaks and moments to process what I had read, and ponder on what might come ahead. I have no idea how Blake Crouch was even capable of writing such a masterpiece and keep it coherent; it's mind-boggling!
RECURSION is the most intellectually demanding novel I have ever read and possibly the most satisfying. If you enjoyed DARK MATTER, don't hesitate to grab RECURSION as soon as you can. With this book, Blake Crouch joins my select group of books that have made a significant difference in my life, and I already want to read it again!
SUMMARY
From the New York Times bestselling author of Dark Matter and the Wayward Pines trilogy comes a relentless thriller about time, identity, and memoryā€"his most ambitious, mind-boggling, irresistible work to date.
Memory makes reality. Thatā€™s what New York City cop Barry Sutton is learning as he investigates the devastating phenomenon the media has dubbed False Memory Syndromeā€"a mysterious affliction that drives its victims mad with memories of a life they never lived.
Neuroscientist Helena Smith already understands the power of memory. Itā€™s why sheā€™s dedicated her life to creating a technology that will let us preserve our most precious moments of our pasts. If she succeeds, anyone will be able to re-experience a first kiss, the birth of a child, the final moment with a dying parent.
As Barry searches for the truth, he comes face-to-face with an opponent more terrifying than any diseaseā€"a force that attacks not just our minds but the very fabric of the past. And as its effects begin to unmake the world as we know it, only he and Helena, working together, will stand a chance at defeating it.
But how can they make a stand when reality itself is shifting and crumbling all around them?
Excerpt
A Conversation with Blake Crouch Author of RECURSION Crown; June 11, 2019

Q. Can you explain what the term ā€œrecursionā€ means?

A. Recursion as a concept extends into linguistics, visual art, mathematics, and computer science, but the simplest way to describe it is ā€œrepeated return,ā€ or the same thing, made of the same thing, made of the same thing, and so on. Think: looking at yourself in the mirror with another mirror behind you. At its most basic level, recursion occurs when a thing is defined in terms of itselfā€"for instance, if the word ā€œrecursionā€ were built of tiny component parts, each of which also spelled ā€œrecursion.ā€ I chose ā€œrecursionā€ for the title, because going into this book, the idea of returning obsessively to painful memories (and how to break free of that) was very much on my mind.

Q. Both DARK MATTER and RECURSION are something of genre mash- ups, combining elements of science fiction with those of thrillers and suspense novels. How would you describe your books and writing style?

A. I donā€™t intentionally start with an ingredient list of various genres and try to throw in a dash of this, a dash of that. Iā€™m a fan of sci-fi, straight thrillers, psychological suspense, horror, even the occasional lit-fic. Early on in my writing career, I felt like I could only be one thing at a time, but starting with WAYWARD PINES, more so with DARK MATTER, and now fully with RECURSION, Iā€™ve stopped trying to resist all those influences. If a story I want to tell has elements of horror, sci-fi, suspense, and romance (as this one does), then Iā€™m not going to let any genre labels or boundaries stop me from telling that story exactly as it needs to be told. That freedom has made the writing process a lot more fun for me and lets me push my storytelling in directions that feel exciting and freshā€"and it seems to have really translated to readers, too.

Q: DARK MATTER was an ambitious novel. You mentioned in some interviews that you really pushed yourself on that book. How was writing RECURSION after that experience?

A. Once I finally got my arms around the idea, I realized I could do things with this book that Iā€™d never dreamed of doing in a story before. For all its mind-bending weirdness, DARK MATTER is a fairly contained, single-POV narrative. Starting off on RECURSION, my goal was to write a novel even larger in scope, one that depicted the crumbling of reality, truth, and time itself on a grand scale. It took many, many drafts to get there, and I threw out more pages during this writing process than any book in my career. There were several moments along the way when I even thought of setting it aside. I have never been happier to finish a book. I keep thinking itā€™s going to get easier, this novel-writing business, but the trend appears to be heading the other way.

Q. Take us through the evolution of the novel. Did it start with a central idea? Character? How were you able to tie all of the elements readers will discover in RECURSION into one narrative?

A. Iā€™ve come to realize that my books are a form of self-therapy, but I never know what Iā€™m personally working through until the book is done. This one started with a single question: Whatā€™s more precious and defining than our memories?

When I was nine, my grandfather came to live with us for six weeks. He had Alzheimerā€™s and dementia, and the experience of living with someone whose memories were abandoning them never left me. Some days, he was fine; others, it seemed like he was living outside of time, trapped in forty-year-old memories and talking to ghosts. From the trauma of that experience, I formed the character of Helena Smith, a neuroscientist whose mother has Alzheimerā€™s, and who wants nothing more than to find a way to preserve her momā€™s core memories.

Next came Barry Sutton, a man living in the past and mired in regret, much as I had been for the last two years in the wake of the end of my marriage. As Barry fought his demons, so did I. In an odd way, we grew together during the course of writing the book.

So I knew I wanted to write a thriller about memories. I loved the idea of a neuroscientist trying to invent something to save her mom. And I had the character of Barry, who was essentially me. But I still didnā€™t really have a bookā€"just some promising threads.

Then one day, I came across an incredible article about some emerging science in the field of memory that was exactly on point for my story. And I was off.

Q. Speaking of emerging science . . . can you talk a bit about the science that inspired you this time and your process for making sure you got the details right?

A. An article in the Smithsonian by David Noonan, entitled, ā€œMeet the Two Scientists Who Implanted a False Memory in a Mouse,ā€ set me down the road of RECURSION. Two scientists from MIT found that, ā€œnot only was it possible to identify brain cells involved in the encoding of a single memory, but those specific cells could be manipulated to create a whole new ā€˜memoryā€™ of an event that never happened.ā€

The implications were irresistible. Noonan further writes: ā€œThough the work so far has been done on lab mice, the duoā€™s discoveries open a deeper line of thought into human nature. If memories can be manipulated at will, what does it mean to have a past? If we can erase a bad memory, or create a good one, how do we develop a true sense of self?ā€

I started wondering, what would it look like if someone scaled that technology up to humans? If someone came up with a device that preserved the neural patterns of our memories this way, and then allowed us to reexperience them? And then I took a giant leap beyond that, but now weā€™re getting into spoilersā€¦

After the science of memory, the second area I tackled in RECURSION is a big oneā€"how we perceive time. I donā€™t want to say too much about this because, again, spoiler territory, but suffice it to say that these clear distinctions we make among past, present, and future are to some extent artifacts of how our brains and bodies have evolved, and physics tell us a much more complicated story about how things actually work. Maybe everything is happening simultaneouslyā€"the past, present, and future. Maybe thereā€™s no such thing as time, at least not in the simple way we perceive it. Is it possible that the most fundamental element of our existence isnā€™t time or reality but memory itself?

In addition to the books and articles I read by neuroscientists, physicists, and philosophers, I leaned heavily on Clifford Johnson, Ph.D, the head of the USC physics department. As my subject matter expert, he read the book and shared his thoughts on my approach to all of the technology and theories. To be clear, Iā€™m making a couple of crazy leaps heā€™d never sign off onā€"but hopefully, his help in nailing down the real-world details makes those leaps feel more plausible.

Q. Not to give too much away, but in RECURSION, a critical moment is when characters are asked to call upon their most vivid memory. What memory would you choose to return to if you found yourself in a similar position?

A. First, as an aside, many of the charactersā€™ memories in RECURSION are my memories. For instance, the flashbulb memory in the first section of the book, when a character remembers seeing the Challenger space shuttle explode in a dentistā€™s office, is my actual flashbulb memory of that event when I was eight years old.

In terms of which memory I would choose to return to . . . wow . . . thatā€™s a tough one. While my first instinct would be to return to a moment like the birth of a child or some other profound event in my existence, having now written RECURSION, I think the point is that, given the chance, I wouldnā€™t return to a memory now. Not even a great one. We are such different people in the present than we were in the past. Toward the end of this book, I realized it was a story about looking forward instead of looking backā€"something I very much needed to be focused onā€"and so RECURSION became an anthem against nostalgia. Which apparently was the self-therapy point of this book.

Q. RECURSION raises many questions about identity and the moments that make up our lives. What are the kinds of questions you hope readers will ponder as they follow Barry and Helenaā€™s journey?

A. Well, I can share with you the questions that haunted me while I was writing the book: How do my memories define who I am? Who would I be without my memories? How do we cope with memories of tragedy (e.g. accidents, failed relationships)? How do we not get pulled out to sea by the undertow of nostalgia for the great moments/people/experiences that have gone away? How do we live in a post-truth world?

Q. What can you tell us about Netflixā€™s plans for RECURSION?

A. This book presents the kind of world-building and multiple-timeline narrative that make it nearly impossible to adapt as a straight two-hour movie. I was extremely fortunate to have Shonda Rhimes and Matt Reeves team up on a super-ambitious pitch for how to adapt RECURSION properlyā€"not just as a television show, not just as a film, but as a hybrid of the two. At the moment, the plan is for the adaptation to launch as a two-hour film, which then spins out into a universe of television series so we can faithfully explore the entire world of RECURSION, including plotlines that I only hint at in the book. Which is pretty incredible, and the kind of massive, cross-format project only a place like Netflix could pull off. Q. What can readers expect next from you?

A. Iā€™ve just started a brainstorming journal for my next book, which means Iā€™m in the half-frustrating/half-exhilarating stage of creation where Iā€™m holding ideas to the fire to see if they combust or begin to glow. I also have a soon-to-be-announced project Iā€™m working on with some of my favorite writers. Look for more info on that this spring.
---
What do you think about this review?
Comments
No comments posted.

Registered users may leave comments.
Log in or register now!