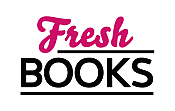 Books to enjoy in May! Let your reading blosson!
"Meet a Victorian woman of steel"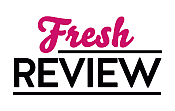 Reviewed by Monique Daoust
Posted April 22, 2019

Griffith Davies had escaped his aristocratic family and joined the Navy at sixteen. But when his ailing cousin Frederick, the Duke of Northam, needs him back home, Griffith must comply. Much to his chagrin, Griffith is once again Viscount Stanbury, now heir to a duke, his naval career over. Lady Della Howlett had been looking for Captain Davies, who might know where to find Henry Wattings, her best friend Sarah's husband, a sailor who has gone missing. Griffith has the means to help Della, and agrees to help her if she pretends to be his fiancée. Della wonders how her soiled reputation could ever be of use to him, but being reintroduced into Society will be beneficial to her sisters. The additional bonus is the immediate spark of attraction that neither Griffith nor Della fail to notice.
A Duke's Daughters is such an entertaining series, I couldn't wait to crack open NEVER A BRIDE! Megan Frampton dazzled me from page one with her intriguing characters and some fun twists to the fake engagement trope. If Griffith's physical presence easily intimidates people, Della's inner strength could topple giants. Griffith and Della despise the aristocracy for the same reasons, and both defied their parents. Getting pregnant out of wedlock got Della ruined, bringing shame and scandal unto her family, and her parents never forgave her. While Griffith mostly ignored his relatives, Della's attitude has been more along the lines of "to hell with what Society thinks."
I loved Griffith; he is conceited but his heart is in the right place, and he was just plain fun. Della is extremely bossy, controlling, sometimes reckless, stubborn and, to be honest, not all that lovable. Still, I feel that Della and Griffith are a very well-suited match. Della is obviously a very passionate woman, but it bothered me that she seemed more concerned about having sex with Griffith than taking care of her daughter, Nora. The child, who is conspicuously absent from most of the story, save a few very brief cameo appearances; I never felt that Della really loved Nora, in spite of being told she did. I appreciated that Sarah, Della's friend, and housemate, is a woman of color. The affection between the women was evident, although sometimes I felt that Della treated her a bit more like the help than a friend. But then again, Della treated most people like servants. I also wondered where some of the money came from. Della had enough put away for several ball gowns it seemed, while they had shabby furniture. I know, I always get caught up in the little details. Even though they're constantly thinking of banging each other, I was pleasantly surprised that it took some time for Griffith and Della to do the deed, and that they did continue to look for Henry Wattings. In the latter part of the book, there was a plot twist I never saw coming. Griffith acted impulsively, but Della handled it better than I thought. I wonder if Ms. Frampton has anything in store for at least one secondary character. In spite of a few little snags, NEVER A BRIDE is like champagne: light, bubbly, refreshing, intoxicating; one glass is never enough!
SUMMARY
She's a deliciously scandalous woman who is no man's bride…
He's a black sheep, forced to return home.
Together, they enter a make-believe betrothal that shocks London society…
After twelve years in Her Majesty's Navy, Griffith Davies must leave his sea-going life of outrageous freedom behind, forced to rejoin London society as the heir to the Duke of Northam. But though he is now shackled to the land, he has no desire to wed some innocently dull young thing. Who best to shield him from the matchmakers than a woman as notorious as he?
Lady Della Howlett's reputation was tattered years ago, so entering into a false engagement with Griffith is hardly going to make matters worse. What's one more shock to the ton to set their tongues wagging? And this pact certainly has its pleasures; the passion Griffith commands in her goes well beyond their agreement. Could her feelings might be more honorable than she'd first imagined?
Soon, Griffith and Della are arousing more than scandal, they're courting heartbreak. And more than their reputations could still be at risk.
---
What do you think about this review?
Comments
No comments posted.

Registered users may leave comments.
Log in or register now!