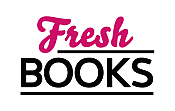 Books to enjoy in May! Let your reading blosson!
Reviews
21 - 40 of 616 ( prev | next )
Beneath An Italian Sky
by Stacy Henrie
"He had once made her laugh, but would she ever laugh again?"
Posted April 22, 2019

Unable to find a suitable husband in New York, American heiress Clare Herschel had sailed with her mother to England, where parties from good families didn't care if the money came from trade when their coffers were empty. The eligible bachelors seemed a dour lot, until Emmett Markham, the Read more...



A Duke in Disguise
by Cat Sebastian
"Even non-conformists deserve their happily ever after..."
Posted April 11, 2019

After seeing his mentor off to Italy, Ash returns to London to live with his two best friends: Nate and Verity Plum, owners of Plum & Company, Printers and Booksellers. The economic climate is hurting the siblings' business, and Nate's involvement in revolutionary diatribes against the government is even more Read more...



The Claiming Of The Shrew
by Shana Galen
"How do you solve a problem like Catarina?"
Posted March 31, 2019

During the war, Lieutenant Colonel Benedict Draven had agreed to a marriage of convenience in Portugal to protect Catarina Neves. Benedict is shocked when she arrives in London, after five years, to ask him for an annulment. The one kiss they had shared still lingers on his mind, and he Read more...



The Disgraceful Lord Gray
by Virginia Heath
"Indulge yourself and savor this delectable morsel"
Posted March 27, 2019

In order to get a coveted promotion, Lord Gray - officially Lord Graham Chadwick - has rented a house in Suffolk with his superior, Lord Fennimore. Their mission is to bring in The Boss, a murderous smuggler. Gray must also ingratiate himself to his neighbor, Viscount Gislingham, who is the King's Read more...



The Infamous Duchess
by Sophie Barnes
"If the romance doesn't take your breath away, the suspense will!"
Posted March 17, 2019

To avoid further scandal after the death of her elderly husband, the Duke of Tremaine, Viola Cartwright sought refuge in her work at the hospital she founded. When Florian Lowell has to treat his brother Henry for the gunshot wound he suffered in a duel, Florian requests Viola's assistance Read more...



This Scot of Mine
by Sophie Jordan
"A sensual and original romance that requires tissues at the ready"
Posted March 7, 2019

To avoid marrying the Earl of Rolland, whom she had come to despise, Lady Clara told a lie. She said she was pregnant by another man and doing so, she caused her own ruin. Resigned to the life of a spinster, Clara travels to Scotland to stay with her brother Read more...



To Tempt a Rebel
by Shana Galen
"Politics make passionate bedfellows"
Posted March 6, 2019

The king and the queen are dead, winter is near, and Paris has become the city of death. But the League of the Scarlet Pimpernel has not given up on freeing the dauphin, Louis Charles. Tristan Chevalier, Robespierre's secretary, approved of the Revolution, for he has seen what the Read more...



How the Light Gets In
by Jolina Petersheim
"New beginnings in a new world"
Posted March 4, 2019

Ruth and Chandler had met while on a humanitarian mission in Columbia; they were out to change the world; they knew of the risks involved. But Ruth Neufeld had never envisioned being widowed at thirty with two young daughters. The Afghan hospital, where Chandler and his father both been worked Read more...



Chocolate Cream Pie Murder
by Joanne Fluke
"Back to the old pastry board!"
Posted February 28, 2019

The humiliation of admitting publicly that her husband, Ross Barton, was gone from her life, was almost more than what Hannah Swensen could bear at the moment. Thankfully, her friends and relatives understood how badly she hurt and stood by her side. That Eden Lake had been chosen to host Read more...



Hot for a Cowboy
by Kim Redford
"Finding love and purpose in cowboy country"
Posted February 25, 2019

After her life in LA imploded, Eden Rafferty went back home to Wildcat Bluff County to recoup. She never expected Shane Taggart to be one of the first people she would encounter; he looks even better than he did eleven years ago. They had been childhood friends, but Shane always Read more...



Lady Notorious
by Theresa Romain
"An exquisitely crafted Regency romantic suspense"
Posted February 25, 2019

Almost forty years ago, ten young men established a tontine - a wager of sorts - and the survivor would take the lot, a most significant amount. Until relatively recently, nothing remarkable had happened, but George, Lord Northbrook, is worried. His godfather, Lord Deverell, and George's father, the duke of Ardmore Read more...



The Huntress
by Kate Quinn
"The life and times of a Soviet woman airplane pilot"
Posted February 10, 2019

The most notorious Nazi war criminals were tried at the Nuremberg trials, while the small fry went free. So after WWII, former journalist Ian Graham formed the Vienna Refugee Documentation Center, a small operation dedicated to the prosecution of Nazi criminals. In order to capture THE HUNTRESS, first, he must Read more...



Taken By the Rake
by Shana Galen
"Another historical tour de force by the incomparable Shana Galen"
Posted February 10, 2019

Honoria Blake was bored and somewhat restless in the little Paris flat she shares with her friend Alexandra, where the Pimpernel's agents also hide and congregate. Honoria forges documents needed by the French who need to escape France and Madame Guillotine. Honoria was drafted by the League of the Read more...



What Doesn't Kill Her
by Christina Dodd
"A former soldier's most challenging mission"
Posted February 5, 2019

When Kellen Adams is offered a job to take an artifact to an art restorer, she figures it would give her a respite from trying to bond with a daughter she doesn't really know, and the girl's father, the man she can't quite remember loving. It soon Read more...



Taming Her Mate
by Kathy Lyons
"This bear serves, protects, and stands by his woman"
Posted February 4, 2019

Detective Ryan Kennedy is on sick leave, pretending to be a casualty of the Detroit Flu, while trying to find where the virus is hidden and remove the guilty party from the streets. He's convinced the werewolf pack is responsible, but he cannot tell his superiors, as they don Read more...



Their Wyoming Courtship Agreement
by Stacy Henrie
"A hopeful and inspiring western romance..."
Posted February 1, 2019

Isobel Glasen was so disappointed. She had been saving to buy the shop next door to expand her dressmaking business and almost had enough when she learns that the establishment had been sold. And to a veterinarian! Her disenchantment turned to dismay when she learned the new business owner's Read more...



A Spy In Exile
by Jonathan de Shalit
"The ultimate spy novel: engrossing, shocking, and dangerously exhilarating!"
Posted February 1, 2019

Ya'ara Stein, at thirty-four, intended to finish her BA in filmmaking but a pressing call from the Israeli Prime Minister put a hold on her education. She is to establish a small, ultra-secret team of covert agents that will answer only to the PM. The team members Read more...



I Owe You One
by Sophie Kinsella
"A triumph! There is no better word for this exceptional novel"
Posted January 27, 2019

"Fixie" Farr fixes things. After a personal failure, she has gone back to live at home and work in the family houseware store, Farrs, where her older siblings, Jake and Nicole, make sporadic appearances. When Ryan Chalker, Fixie's long-time crush flies in from LA, Fixie needs to calm Read more...



The Wrong Highlander
by Lynsay Sands
"A very happy mistake!"
Posted January 24, 2019

You know how it is when you're so confident in an author's abilities that you know you want to read her newest book only because her name is below the title? That's how it is for me for Lynsay Sands. Mind you, the scrumptious cover didn't Read more...



Last Duke Standing
by Cheryl Bolen
"An exquisitely written historical romantic suspense with very appealing characters"
Posted January 19, 2019

Alexander Haversham had gone to the family estate to draft a bill for Parliament, with his friend Lord Slade. During the night, Alex's older brother Freddie, the Duke of Fordham, died unexpectedly and Alex was now the new duke. The fourth Duke of Fordham in as many years -- was Read more...



Monique Daoust
As soon as I learned to read, I read, and never stopped. As a lifelong reader of mystery, suspense, and thrillers, I bifurcated at some point into romance because of my infatuation with vampires. I'm a very eclectic reader – I will read a M/M romance, a technothriller, a historical romance, a biography, an erotic romance or an inspirational one with the same enthusiasm – but what makes me chose a book varies little, regardless of the genre: originality, creativity, solid plotting, complex and charismatic characters, wit, and most of all great writing skills and spellbinding storytelling. I have a Master's Degree in Linguistics, and I'm fluent in French and English, as well as basic knowledge of a few other languages. I became a proofreader and sometime copy-editor because I know I have the skills to contribute, even ever so slightly, to this wonderful world of books, be it only to ensure that those tiny annoying details – such as a heroine's eye color changing midway, and so on – do not happen. Yes, accuracy is crucial to me, but so is being thoroughly entertained.
Features & Posts
5 comments posted.

Re: How To Tame A Beast in Seven Days (2:26pm March 9, 2017):

Wow! Thank you, Kerrelyn for your fantastic answers!

Re: In Bed With A Spy (12:55pm December 3, 2014):

Fascinating! Thank you for a great article and a most
wonderful book! And those amazing characters!

Re: Betting on Julia (11:03pm August 28, 2014):

I cannot stand a man who wants to decide
everything and always thinks he's right.

Re: Once Upon a Highland Autumn (1:37pm June 17, 2014):

You're Canadian!!!!!! Even better!

Re: Don't Blackmail the Vampire (9:49pm May 1, 2014):

I bought it yesterday. It really sounds fun ! I didn't know there was one
before ! (a bit busy, lol). Your vampires sound cool !