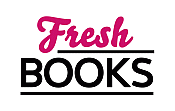 Spring for these books in March
"Indulge yourself and savor this delectable morsel"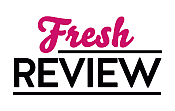 Reviewed by Monique Daoust
Posted March 27, 2019

In order to get a coveted promotion, Lord Gray - officially Lord Graham Chadwick - has rented a house in Suffolk with his superior, Lord Fennimore. Their mission is to bring in The Boss, a murderous smuggler. Gray must also ingratiate himself to his neighbor, Viscount Gislingham, who is the King's Elite's current suspect. Little did Gray know that Trefor, his dog, would help his case in accidentally introducing him to the viscount's delectable niece! But seduction is not on the agenda, Fennimore has made that abundantly clear. Lady Clara Cranford, said niece, definitely likes what she sees in Gray, but she always wonders if every man is attracted to her or to her fortune; is Gray any different?
And is Gray ever different! His scandalous past might make him THE DISGRACEFUL LORD GRAY, but what a marvelous hero he turned out to be! Ms. Heath writes superb male leads, but Gray is truly unique: a real charmer, confident, yet filled with doubts. Having his heart broken when just a young man has left him very wary, which is something he and Thea have in common. She knows how it is to be valued only for one's money, never sure if the other person cares. It is so lovely to watch Gray fall hopelessly in love while trying desperately not to. Not hurrying the relationship has Virginia Heath display her impressive writing skills with meaningful and flirty dialogue, leaving room for the characters to mature and love to blossom.This is precisely how I like to see a romance unfold: organically, where verbal exchanges, a look, a glance, a touch are much more significant than clinical descriptions of physical arousal. Thea's and Gray's chemistry feels natural, their bond unbreakable, their fondness for each other a joy to read. This is what makes a romance novel worth reading and what makes one believe in true love.
Those among us who follow Virginia Heath on social media have been dying for the author's dog -Trevor - to star in his own adventure, and here he is, albeit a little transformed for historical accuracy's sake into Trefor - Lord Gray's faithful companion - and Thea's most ardent admirer. I wish Trevor could read, because he would be so pleased with his human! He is a very important secondary character, but far from the only one: Lord Fennimore, Gray's boss, who is not quite acting like himself; Caro - Thea's aunt; her husband Edward and his manservant Bertie; and Thea's friend, the eccentric Harriet, who is such a fantastic character that she nearly stole the show! The spying remains partially relegated to the background until the surprising and exciting ending. THE DISGRACEFUL LORD GRAY is definitely one of Virginia Heath's most romantic stories!
SUMMARY
A spy on a mission…
Until he meets this heiress!
Part of The King's Elite: Miss Theodora Cranford's learned to keep her impetuous nature locked away. She won't be deceived by another man who can't see past her fortune. She wants an honorable, sensible sort—not a self-assured scoundrel like her new neighbor, Lord Gray. Although she's sure there's more to him than meets the eye… But after that first captivating kiss, she's certainly left wanting more!
---
What do you think about this review?
Comments
No comments posted.

Registered users may leave comments.
Log in or register now!