"Back to the old pastry board!"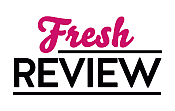 Reviewed by Monique Daoust
Posted February 28, 2019

The humiliation of admitting publicly that her husband, Ross Barton, was gone from her life, was almost more than what Hannah Swensen could bear at the moment. Thankfully, her friends and relatives understood how badly she hurt and stood by her side. That Eden Lake had been chosen to host a film festival sounded like a welcome distraction, until Hannah hears that Ross will attend. Would Hannah ever be free of the man she thought she knew?
The beauty of fiction is that you can wish for someone to disappear from the scenery and not feel guilty about it. Ross never really belonged in Eden Lake, and I'm glad that the author did something about it in CHOCOLATE CREAM PIE MURDER. However, it would appear that the Hannah Swensen mysteries might be heading in a new direction. The writing is good, but the dialogues have lost their distinctive Minnesota flavor; much of the sometimes corny humor is sadly absent, and there seems to be more coffee-drinking than sleuthing. I was eager to see Hannah temporarily share her mother Delores' condo. I adore Delores, but she was not her eccentric, extravagant self, and very little was made of the event, which would have been hilarious. As in the previous installment, CHRISTMAS CAKE MURDER, the crime is committed very late in the book - in the last twenty percent - and I was disappointed with the actual crime-solving process. Instead of the usual shenanigans, the murder is resolved mostly through Hannah's internal monologue, in a debate between her "rational mind" and her "suspicious mind". The identity of the victim was predictable, but I had no clue as who the killer was, and the motive was quite creative.
It almost seems as if the previous book and the current one mark the beginning of a new series, and I wonder if the book description for CHOCOLATE CREAM PIE MURDER is indicative of things to come. Major fireworks happen on the last page, but I guess I will have to revise my expectations if I am to enjoy the future installments in the series. I must admit that the cliffhanger has me seriously intrigued, and I will definitely try the French Baked Brie with Bread Knots.
SUMMARY
Not even Lake Eden's nosiest residents suspected Hannah Swensen would go from idealistic newlywed to betrayed wife in a matter of weeks. But as a deadly mystery unfolds in town, the proof is in the pudding . . .
When The Cookie Jar becomes the setting of a star-studded TV special about movies filmed in Minnesota, Hannah hopes to shine the spotlight on her bakery—not the unsavory scandal swirling around her personal life. But that's practically impossible with a disturbing visit from the shifty character she once believed was her one and only love, a group of bodyguards following her every move, and a murder victim in her bedroom. Now, swapping the crime scene in her condo for her mother Delores's penthouse, Hannah and an old flame team up to solve a case that's messier than an upended chocolate cream pie. As suspects emerge and secrets hit close to home, Hannah must serve a hefty helping of justice to an unnamed killer prowling around Lake Eden . . . before someone takes a slice out of her!
Excerpt
"And now we have a special request from Hannah Swensen," Reverend Bob told them. "She'd like to say a few words to you before the social hour."

Hannah stood up and slid out of the pew. She walked up the aisle at the side of the church on legs that shook slightly to join Reverend Bob. She cleared her throat and then she began to speak.

"Almost everyone in the congregation today attended my wedding to Ross Barton in November. Most of you were also at the Lake Eden Inn for the reception."

There were nods from almost everyone in attendance and Hannah went on. "I asked to speak to you today because I need to apologize. I think you all know that Ross is gone, and my family and I told you that he was on location for a new special that he was doing for KCOW Television. That is not true. I'm sorry to say that we lied to you and we owe you an apology for that."

"If Ross isn't out on location for a special, where is he?" Howie Levine asked.

Hannah wasn't surprised by the question. Howie was a lawyer and he always asked probing questions. "Ross is in Wisconsin."

"Is he filming something there?" Hal McDermott, co-owner of Hal and Rose's Café, asked.

"No. I'll tell you why he's there, but first let me tell you what happened on the day Ross left Lake Eden."

Haltingly at first, and then with more assurance, Hannah described what had happened on the day Ross left. The words were painful at first, but it became easier until all the facts had been given.

"Did Ross leave you a note?" Irma York, the wife of Lake Eden's barber, asked.

"No, there was nothing. His car was still there, his billfold was on top of the dresser, where he always left it when he came home from work, and he'd even left his driver's license and credit cards. It was almost as if he'd packed up his clothes and . . . and vanished."

"You must have been very worried," Reverend Bob said sympathetically.

"Not at first. I was upset that he hadn't called me to say he was leaving, but I thought that he had been rushed for time and he'd call me that night. Then, when I didn't hear from him that night or the next day, I got worried."

"Of course you did!" Grandma Knudson, Reverend Bob's grandmother and the unofficial matriarch of the church, said with a nod.

"After three days," Hannah continued, "I was afraid that something was very wrong and I asked Mike and Norman to help me look for Ross."

Mike stood up to address the congregation. "It took us weeks of searching, but two of my detectives finally found Ross. Right after I verified his identity, Norman and I went to Hannah's condo to tell her." He turned around to face Hannah. "Go on, Hannah."

"Yes," Hannah said, gathering herself for the most difficult part of her apology. "When I came home that night, Mike and Norman were waiting for me. Both of them looked very serious and I knew right away that something was wrong. That's when Mike said that they'd found Ross, and . . ." Hannah stopped speaking and drew a deep, steadying breath. "Mike told me that Ross had gone back to his wife."

"His wife?" Grandma Knudson looked completely shocked. "But you're his wife, Hannah! We were all right here when you married Ross!"

There was a chorus of startled exclamations from the congregation. Hannah waited until everyone was quiet again and then she continued. "Ross was already married when he married me. And that means my marriage to him wasn't legal."

"You poor dear!" Grandma Knudson got up from her place of honor in the first pew and rushed up to put her arm around Hannah. Then she motioned to her grandson. "Give me your handkerchief, Bob."

Once the handkerchief was handed over, Grandma Knudson passed it to Hannah. "What are you going to do about this, Hannah?"

"I . . . I don't know," Hannah admitted truthfully. "I just wanted to tell all of you about this today because my family and I lied to you and we needed to set the record straight."

"Hannah could sue Ross for bigamy," Howie pointed out. "And since bigamy is a crime, Ross could be prosecuted. Do you want to press charges, Hannah?"

"I'm not sure. All I really know is that I never want to see him again." There was a murmuring of sympathy from the congregation as Hannah dabbed at her eyes with the borrowed handkerchief. "I know all of you thought I was married. I thought I was married, too, but . . . but I wasn't. And since you gave me wedding presents under false pretenses, I'd like to return them to you."

"Ridiculous!" Grandma Knudson snorted, patting Hannah's shoulder. And then she turned to face the worshippers. "You don't want your wedding gifts back, do you?"

"I don't!" Becky Summers was the first to respond. "Keep the silver platter, Hannah. Consider it an early birthday present."

"The same for me!" Norman's mother chimed in. "You keep the crystal pitcher, Hannah."

Several other members of the congregation spoke up, all of them expressing the same wishes, and then Grandma Knudson held up her hand for silence. "If anyone here wants a wedding gift back, contact me and I'll make sure you get it. And in the meantime, I think we've kept Hannah up here long enough." She turned to Hannah. "I know you brought something for our social hour, Hannah. I saw Michelle run down the stairs with a big platter. What wonderful baked goods did you bring today?"

Hannah felt a great weight slip off her shoulders. It was over. She'd come and accomplished what she'd set out to do. Now she could relax and spend a little time with the people she knew and loved.

"I brought Valentine Whippersnapper Cookies," she told them. "They're a new cookie recipe from my sister Andrea. Since we're about ready to start baking for Valentine's Day at The Cookie Jar, Andrea and I really want your opinion. Please try a cookie and tell us what you think of them."

Grandma Knudson turned to the congregation. "I'll lead you downstairs so you can start in on those cookies. And then I'm coming back up here for a private word with Hannah."

She took Hannah's arm, led her to the front pew, and motioned to her to sit down. "I'll be right back," she said. "Just sit here and relax for a few moments."

Hannah watched as the church emptied out with Grandma Knudson leading the way. Then she closed her eyes for a moment and relished the fact that the tension was leaving her body. She felt good, better than she had for a long time. Perhaps Reverend Bob was right and confession was good for the soul.

Hannah turned around when she heard the sound of footsteps. Grandma Knudson was coming back. "Thank you," she said, as Grandma Knudson sat down next to her.

"You're welcome. I heard some very interesting things down there, Hannah. I'm really glad I got those fancy new hearing aids."

"I didn't know you had hearing aids!"

"Neither does anyone else except Bob, and I swore him to secrecy. I've changed my opinion about a lot of people in this town. Why, the things I've heard could fill a gossip column!"

"But you wouldn't . . ."

"Of course not!" Grandma Knudson said emphatically. "But I may not tell anyone about my hearing aids for a while. It's a lot of fun for me."

Hannah gave a little laugh. It felt wonderful to laugh and she was grateful to Grandma Knudson for giving her the opportunity. "Seriously, Hannah," Grandma Knudson began, "you haven't heard from Ross since Mike and his boys located him, have you?"

Hannah shook her head. "No, not a word."

"All right then. If Ross calls you, tell him that if he knows what's good for him, he'd better never show his face in Lake Eden again. I heard Earl say he wanted to run Ross down with the county snowplow, and Bud Hauge asked Mike and Lonnie to give him five minutes alone with Ross if they picked him up. And Hal McDermott claimed he was going to leave out Rose's heaviest frying pan so he could bash in Ross's head."

Hannah was shocked. "But do you think they'd actually do it?"

Grandma Knudson shrugged. "If I were Ross, I wouldn't chance it. And I can tell you one thing for sure. If Ross comes back and winds up dead, you're going to have a whole town full of suspects!"
---
What do you think about this review?
Comments
No comments posted.

Registered users may leave comments.
Log in or register now!