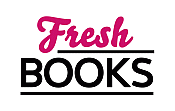 December's Must-Reads: Top Books to Close Out the Year with a Bang
Joanne Fluke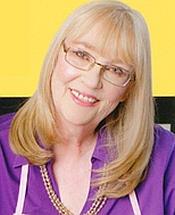 Blogging at Fresh Fiction
It's a "Hannah-Thon" and you're invited!
January 4, 2016
Tune to the Hallmark Movies and Mysteries Channel on Sunday, January 10th, 2016 to Read More...
Like Hannah Swensen, Joanne Fluke grew up in a small town in rural Minnesota where her neighbors were friendly, the winters were fierce, and the biggest scandal was the spotting of unidentified male undergarments on a young widow's clothesline. She insists that there really are 10,000 lakes and the mosquito is NOT the state bird. While pursuing her writing career, Joanne has worked as: a public school teacher, a psychologist, a musician, a private detective's assistant, a corporate, legal, and pharmaceutical secretary, a short order cook, a florist's assistant, a caterer and party planner, a computer consultant on a now-defunct operating system, a production assistant on a TV quiz show, half of a screenwriting team with her husband, and a mother, wife, and homemaker. She now lives in Southern California with her husband, her kids, his kids, their three dogs, one elderly tabby, and several noisy rats in the attic.
Interviews for Joanne Fluke
Get to know Joanne Fluke, author of tasty cozy mysteries
February 15, 2010
Ten Favorite Cozy Mysteries of 2009
December 16, 2009
Log In to see more information about Joanne Fluke
Log in or register now!
Series
Lucy Stone | Hannah Swensen | Jaine Austen | Hannah Swensen Mystery
Books:
Pumpkin Chiffon Pie Murder, August 2024
Hardcover
Blackberry Pie Murder, August 2024
Trade Paperback
Pink Lemonade Cake Murder, July 2024
Mass Market Paperback
Red Velvet Cupcake Murder, February 2024
Trade Paperback
Christmas Cupcake Murder, November 2023
Hannah Swensen Mystery #26
Trade Paperback / e-Book
Pink Lemonade Cake Murder, August 2023
Hannah Swensen
Hardcover / e-Book
Cinnamon Roll Murder, June 2023
Hannah Swensen #15
Trade Size / e-Book
Devil's Food Cake Murder, March 2023
Hannah Swensen Series #14
Trade Paperback / e-Book
Caramel Pecan Roll Murder, February 2023
Hannah Swensen Mystery #28
Mass Market Paperback / e-Book
Apple Turnover Murder, August 2022
Hannah Swensen series # 13
Trade Size / e-Book
Cream Puff Murder, May 2022
Hannah Swensen series # 11
Trade Size / e-Book
Caramel Pecan Roll Murder, March 2022
A Hannah Swensen Mystery #28
Hardcover / e-Book / audiobook
Triple Chocolate Cheesecake Murder, February 2022
Hannah Swensen #27
Mass Market Paperback / e-Book
Christmas Dessert Murder, November 2021
Trade Size / e-Book
Christmas Cupcake Murder, October 2021
Mass Market Paperback / e-Book
Carrot Cake Murder, August 2021
Hannah Swensen Series #10
Trade Size / e-Book
Key Lime Pie Murder, May 2021
Hannah Swensen Series #9
Trade Size / e-Book
Triple Chocolate Cheesecake Murder, March 2021
Hannah Swensen Series #27
Hardcover / e-Book
Coconut Layer Cake Murder, January 2021
A Hannah Swensen Mystery #25
Mass Market Paperback / e-Book (reprint)
Christmas Cupcake Murder, September 2020
Hannah Swensen
Hardcover / e-Book
Peach Cobbler Murder, May 2020
Hannah Swensen #7
Paperback / e-Book (reprint)
Coconut Layer Cake Murder, March 2020
Hannah Swensen #25
Hardcover / e-Book
Chocolate Cream Pie Murder, February 2020
Hannah Swensen #24
Mass Market Paperback / e-Book (reprint)
Christmas Sweets, November 2019
Trade Size / e-Book
Plum Pudding Murder, October 2019
Trade Size / e-Book (reprint)
Christmas Cake Murder, October 2019
Mass Market Paperback / e-Book (reprint)
Christmas Sweets, October 2019
Mass Market Paperback / e-Book
Chocolate Cream Pie Murder, March 2019
Hannah Swensen #24
Hardcover / e-Book
Raspberry Danish Murder, February 2019
Mass Market Paperback
Sugar Cookie Murder, November 2018
Trade Size
Christmas Cake Murder, October 2018
Hannah Swensen #23
Hardcover / e-Book
Fudge Cupcake Murder, August 2018
A Hannah Swensen Mystery #5
Trade Size / e-Book
Raspberry Danish Murder, March 2018
Hannah Swensen Mystery #22
Hardcover / e-Book
Banana Cream Pie Murder, February 2018
A Hannah Swensen Mystery #21
Mass Market Paperback / e-Book (reprint)
Gingerbread Cookie Murder, November 2017
Trade Size / e-Book
Christmas Caramel Murder, October 2017
Mass Market Paperback
The Stepchild, August 2017
Mass Market Paperback
Banana Cream Pie Murder, March 2017
Hannah Swensen #21
Hardcover / e-Book
Wedding Cake Murder, February 2017
Hannah Swenson
Mass Market Paperback / e-Book (reprint)
Wicked, August 2016
Paperback / e-Book
Wedding Cake Murder, March 2016
Hannah Swensen #19
Hardcover / e-Book
Double Fudge Brownie, March 2015
Hannah Swensen #18
Hardcover / e-Book
Cherry Cheesecake Murder, February 2015
Hannah Swensen Mysteries, #8
Trade Size / e-Book (reprint)
Blackberry Pie Murder, March 2014
Hannah Swensen #17
Hardcover / e-Book
Winter Chill, August 2013
Paperback / e-Book (reprint)
Video Kill, May 2013
Paperback (reprint)
Red Velvet Cupcake Murder, March 2013
Hannah Swensen #16
Hardcover / e-Book
Cinnamon Roll Murder, March 2012
Hannah Swensen Mystery #15
Hardcover / e-Book
Joanne Fluke's Lake Eden Cookbook, October 2011

Hardcover / e-Book
Devils Food Cake Murder, March 2011
Hannah Swenson #14
Hardcover
Gingerbread Cookie Murder, October 2010

Hardcover
Apple Turnover Murder, March 2010
Hannah Swensen #13
Hardcover
Plum Pudding Murder, October 2009
Hannah Swensen #12
Hardcover
Cream Puff Murder, March 2009
Hannah Swensen #11
Hardcover
Carrot Cake Murder, March 2008
Hannah Swensen #10
Hardcover
Candy Cane Murder, October 2007

Hardcover / e-Book
Key Lime Pie Murder, March 2007
Hannah Swensen #9
Hardcover
Cherry Cheesecake Murder, February 2007
Hannah Swensen #8
Paperback (reprint)
Sugar And Spice, November 2006

Paperback
Chocolate Chip Cookie Murder, September 2006
Hannah Swensen #1
Hardcover / e-Book (reprint)
Peach Cobbler Murder, October 2005
Hannah Swensen #7
Hardcover
Sugar Cookie Murder, October 2005
Hannah Swensen #6
Paperback (reprint)
Chocolate Chip Cookie Murder, February 2005
Hannah Swensen #1
Paperback (reprint)
Fudge Cupcake Murder, January 2005
Hannah Swensen #5
Paperback (reprint)
Sugar Cookie Murder, September 2004
Hannah Swensen #6
Hardcover
Lemon Meringue Pie Murder, February 2004
Hannah Swensen #4
Paperback (reprint)
Blueberry Muffin Murder, February 2003
Hannah Swensen #3
Paperback (reprint)
Strawberry Shortcake Murder, February 2002
Hannah Swensen #2
Paperback (reprint)