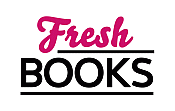 Sweet Reads in February
Christina Dodd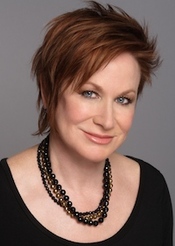 Blogging at Fresh Fiction
Christina Dodd Interview - A Delightfully Eerie Atmospheric Thriller
July 25, 2022
In your thriller POINT LAST SEEN, Elle has amnesia. Has that been a topic that has Read More...
New York Times bestseller Christina Dodd writes "nerve-shredding, edge-of-your-seat suspense… Punctuated with delicious bursts of Dodd's diabolical wit." (ALA Booklist starred review for POINT LAST SEEN). Please accept Christina's invitation to enjoy her newsy, funny, book-centric mailings; join on her website.
Log In to see more information about Christina Dodd
Log in or register now!
Series
Virtue Falls | Cape Charade | Governess Brides
Books:
Forget What You Know, March 2023
Trade Paperback / e-Book
Point Last Seen, February 2023
Mass Market Paperback / e-Book
Point Last Seen, July 2022
Trade Size / e-Book
Wrong Alibi, January 2021
Alaskan Mystery
Trade Size / e-Book
Strangers She Knows, July 2020
Mass Market Paperback / e-Book (reprint)
Strangers She Knows, October 2019
Cape Charade #3
Trade Size / e-Book
What Doesn't Kill Her, August 2019
Cape Charade #2
Mass Market Paperback / e-Book (reprint)
What Doesn't Kill Her, February 2019
Cape Charade #2
Trade Size / e-Book
Dead Girl Running, December 2018
Cape Charade #1
Mass Market Paperback / e-Book (reprint)
Dead Girl Running, May 2018
Cape Charade #1
Trade Size / e-Book
The Woman Who Couldn't Scream, April 2018
Virtue Falls #4
Mass Market Paperback / e-Book (reprint)
The Woman Who Couldn't Scream, September 2017
Virtue Falls #4
Hardcover / e-Book
Because I'm Watching, September 2016
Virtue Falls Series #3
Hardcover / e-Book
Obsession Falls, September 2015
Virtue Falls #2
Hardcover / e-Book
Virtue Falls, September 2014
Virtue Falls #1
Hardcover / e-Book
Once Upon a Pillow, May 2014
Paperback / e-Book (reprint)
Wilder, August 2012
The Chosen Ones
Paperback / e-Book
Betrayal: A Bella Terra Deception Novel, April 2012
Bella Terra Deception #3
Paperback / e-Book
Revenge At Bella Terra, September 2011
The Scarlet Deception #2
Paperback / e-Book
Secrets of Bella Terra, August 2011
Scarlet Deception #1
Paperback
Taken By The Prince, April 2011
Mass Market Paperback / e-Book
Chains of Fire, September 2010
The Chosen Ones #4
Paperback
Chains of Ice, July 2010
The Chosen Ones #3
Paperback
In Bed with the Duke, March 2010
Governess Brides #8
Paperback / e-Book
Castles In The Air, November 2009
Mass Market Paperback (reprint)
Storm of Shadows, September 2009
Paperback
Storm of Visions, August 2009
The Chosen Ones #1
Paperback
Danger In A Red Dress, March 2009
Fortune Hunter #4
Paperback
Into the Flame, August 2008
Darkness Chosen #4
Paperback
Into The Shadow, July 2008
Darkness Chosen #3
Paperback
Thigh High, March 2008
Fortune Hunter #3
Paperback
Priceless, February 2008
Mass Market Paperback (reprint)
Touch of Darkness, August 2007
Darkness Chosen #2
Paperback
Scent of Darkness, July 2007
Darkness Chosen #1
Paperback
My Fair Temptress, March 2007
Governess Brides
Paperback (reprint)
The Greatest Lover in All England, March 2007
Paperback (reprint)
Candle in the Window, February 2007
Paperback (reprint)
Tongue In Chic, February 2007
Fortune Hunter #2
Paperback
The Prince Kidnaps a Bride, December 2006
Lost Princess Series - Book 3
Paperback
Trouble in High Heels, August 2006
Fortune Hunter #1
Paperback
The Barefoot Princess, January 2006
Lost Princess Series - Book 2
Paperback
My Fair Temptress, October 2005
The Governess Bride Series - Book 7
Paperback
Hero, Come Back, June 2005
Paperback
Some Enchanted Evening, May 2005
Lost Princesses series - Book 1
Paperback
Scottish Brides, May 2005
Paperback (reprint)
Close to You, April 2005
Lost Texas Hearts Series - Book 3
Paperback
My Scandalous Bride, June 2004
Paperback
Almost like Being in Love, May 2004
Lost Texas Hearts Series - Book 2
Paperback
One Kiss From You, October 2003
Switching Places Series - Book 2
Paperback
Lost in Your Arms, March 2002
The Governess Bride Series - Book 5
Paperback
In My Wildest Dreams, October 2001
The Governess Bride Series - Book 4
Paperback
Rules of Attraction, March 2001
The Governess Bride Series - Book 3
Paperback
Rules of Engagement, October 2000
The Governess Bride Series - Book 2
Paperback
Rules of Surrender, March 2000
The Governess Bride Series - Book 1
Paperback
Once a Knight, April 1996
Mass Market Paperback
Scandalous Again, November 0000
Switching Places Series - Book 1
Hardcover
My Favorite Bride, November 0000
The Governess Bride Series - Book 6
Paperback
Just the Way You Are, November 0000
Lost Texas Hearts Series - Book 1
Paperback