1--What is the title of your latest release?
When my editor and I were discussing a title for my upcoming suspense thriller, she pulled a phrase from my synopsis and said, "FORGET WHAT YOU KNOW is an interesting title!"
Sure, interesting title except…it's also a command, forget what you know, which to my brain means You are to forget your own book title!
And I do. On a regular basis I try to say or write something about the upcoming book, and I can't remember the title. It's getting embarrassing. The book is, um, FORGET WHAT YOU KNOW. Pretty sure.
2--What's the "elevator pitch" for your new book?
Car pulled from the bottom of lake!
Driver shot in the back of the head!
Priceless statue Dragon's Heart found inside!
Greedy collectors converge, and only flower-breeder and unknowing heir Zoey Phoenix stands in their way…
Forget what you know…yet the past remembers.
3--How did you decide where your book was going to take place?
FORGET WHAT YOU KNOW is the second full-length suspense set in Gothic California, a small town on Big Sur known for its legend: "On stormy nights, Gothic is said to disappear, and, on its return, it brings lost souls back from the dead."
The whole town is rife with eccentric secondary characters who, bless their hearts, double as suspects.
The first book is POINT LAST SEEN; both stories stand on their own.
I also willy-nilly wrote a Time-Travel Gothic novella. In sixty full-length books and many novellas and short stories, it's my first Time-Travel ever! WELCOME TO GOTHIC is an audiobook exclusive; it'll come out in eBook someday, although the publisher hasn't told me when yet. I wish they would; readers are cranky!
4--Would you hang out with your protagonist in real life?
Sure…after all exciting stuff takes place and no one's trying to murder her. Being around someone who's being hunted by multiple killers is against my religion; I'm a devout coward.
6--What's something you learned while writing this book?
My readers are a constant source of help to me; I had the story but I didn't know what career I wanted for my heroine who lives in Gothic far away from everyone. So I asked on social media what jobs people did remotely, and the readers gave me fascinating ideas! One of them said, "Flower breeder." I was reading Flower Confidential by Amy Stewart, and that serendipitous moment is what created the extraordinary character of Zoey Phoenix.
7--Do you edit as you draft or wait until you are totally done?
I've written more than sixty full-length books: historical romance, paranormal romance, suspense, and mystery, and I do whatever I have to do to get the words on the page. After the first draft is done, I edit extensively, probably at least five times. The writing is creation; the editing is craft.
8--What's your favorite foodie indulgence?
Fresh hot whole grain bread with Irish butter.
9--Describe your writing space/office!
I'm a wanderer. I work in my office, library, living room, kitchen table. I work on the plane, Weather-permitting, I work on my deck, in the treehouse, in the stone circle. I work when the TV is on when I'm alone and when I'm with someone. I learned to do that when our daughters were little; you grab every possible moment and every possible chance and write.
10--Who is an author you admire?
Long time friend and bestseller Connie Brockway. She wrote delightful historicals, witty, charming, and romantic—you may know her from the novellas she wrote with Julia Quinn and Eloisa James. She wore out on historicals (it happens!) and turned her attention to her favorite read, gritty historical mystery. She's been wrestling with a story for five years, and at last she's caught the wind beneath her wings and the book is proceeding apace. It's like watching Dracula rise from the grave with a word processor and conquer the world. Inspirational I can't wait to read it!
11--Is there a book that changed your life?
Lord of the Flies. I resolved never to read dystopian fiction again.
12--Tell us about when you got "the call." (when you found out your book was going to be published)/Or, for indie authors, when you decided to self-publish.
I was working in Reno; Sherry Shazam, the world's shortest stripper!
… Okay, not really. Christina Dodd Celebrates The First Thirty-Three Years Of Her Writing Career
13--What's your favorite genre to read?
The reason I write so many genres is that I read so many genres. Romance, suspense, paranormal, historical. I love research, the kind that involves a highlighter and sticky tabs.
14--What's your favorite movie?
The Martian. Epic struggle of man against nature + Matt Damon.
16--How do you like to celebrate your birthday?
A national parade with fireworks? Failing that, I am a foodie and one of my favorite things in the world is going to a restaurant with a great chef and enjoying the tasting menu with appropriate wines.
17--What's a recent tv show/movie/book/podcast you highly recommend?
Good Omens. Charming, hopeful, a lovely twist on the apocalypse. The second one will drop soon.
19--What do you do when you have free time?
The Husband and I live in far NW. Washington state. We can see Canada from our front door (seriously.) We hike and drive the gorgeous trails and roads. We garden (it's our most expensive hobby. On the other hand…fresh tomatoes!) In the summer, we sit on the deck in the evenings with a glass of wine. This year we're going to Italy for the first time. We've very excited!
20--What can readers expect from you next?
After FORGET WHAT YOU KNOW, the next full-length suspense thriller is NEVER GO HOME AGAIN, coming in 2024. Teen girl's Coast Guard stepfather kills the son of a drug runner. He and his family are marked for death, so they go on the run. Fourteen years later, she comes back for revenge. I write family well, and believe it or not, it's a story about family in all its different guises.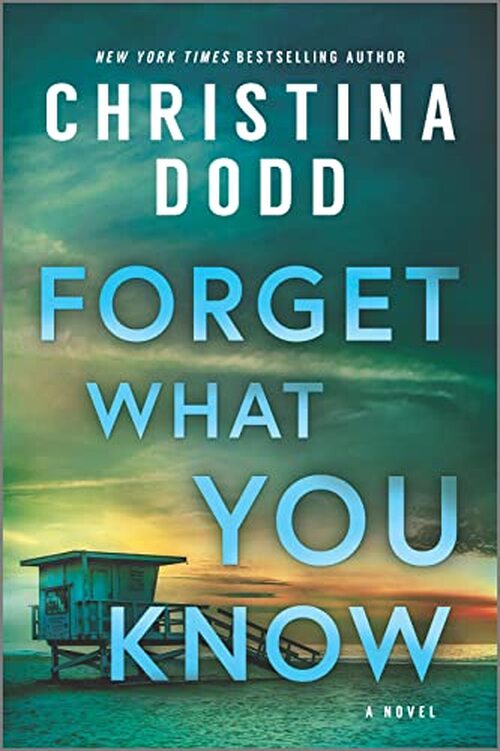 A Novel
Forget what you know...yet the past remembers.
A submerged car is pulled from the bottom of the lake, and in an interesting twist, the driver has been shot in the back of the head. No other bodies are found; only the legendary Dragon's Heart remains inside, and as it rises to the surface, greedy collectors from around the world gather. They'll stop at nothing to gain possession of the priceless artifact, and only flower-breeder Zoey Phoenix, the unknowing heir, stands in their way.
Zoey remembers nothing about her early childhood; her mother's desire to leave those years behind never worried her...until she's almost killed in a hit and run and, days later, her mother disappears. Now Zoey fears her family secrets won't stay buried long. She has no idea who almost killed her or why, but she's determined to unravel the dangerous truths of her past—before they claim her future.
FORGET WHAT YOU KNOW, a full-length thriller by New York Times bestseller Christina Dodd,
Romance Small Town | Thriller Psychological | Romance Suspense [HQN, On Sale: March 7, 2023, Trade Paperback / e-Book, ISBN: 9781335624000 / eISBN: 9780369720122]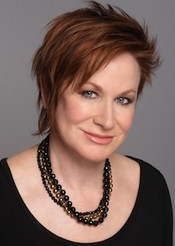 New York Times bestseller Christina Dodd writes "nerve-shredding, edge-of-your-seat suspense… Punctuated with delicious bursts of Dodd's diabolical wit." (ALA Booklist starred review for POINT LAST SEEN). Please accept Christina's invitation to enjoy her newsy, funny, book-centric mailings; join on her website.
1 comment posted.