In your thriller POINT LAST SEEN, Elle has amnesia. Has that been a topic that has always interested you?
I dunno. Maybe it's that sense of, "Could you be the one who tried to kill me?" "Are you really my lover?" and of course, "When I look in the mirror, what am I seeing? A scholar? A parent? A murderer?"
What inspired you to write POINT LAST SEEN? I always enjoy watching the documentaries on people who have seemingly disappeared. In one case, a woman disappeared, and was found a year or so later in a hospital and having amnesia. They were only able to identify her and reunite her with her family because of her distinctive tattoo. Are you ever inspired by real life cases?
I imagined the opening of POINT LAST SEEN years and years ago as a start to a historical novel: a woman rolls in on an icy surf, seemingly dead, then comes to life and doesn't know where she came from…or so she says. I never could find the story to fit that scenario, but like all great ideas, it hovered on the fringes of my mind.
Then. :sigh: Then in early 2020 I was writing a thriller where the heroine was fleeing an internationally well-known art critic/killer by working on a cruise line. I loved the story! I was having a great time writing it! And then the pandemic hit. I had 100 pages of a novel, the cruise lines had shut down, and I didn't know if they were going to revive or not. What to do?
I know how to face a writing crisis with maturity and grace. I stomped around, spit out an amazing number of inventive swear words, and after that tantrum faced the hard truth that my book was not the most important matter in a world-wide crisis, that other people like the ill, the folks in the medical field and those who lost family and friends had it much worse than me, and because I'm a working writer, I went looking for a different plot. I'd already been dealing with an ocean-driven story, so I remembered my old, unused, beloved opening and created POINT LAST SEEN.
As an aside, because POINT LAST SEEN was written in isolation as civilization faced the biggest medical crisis in over 100 years, I set the story in a post-pandemic world. The plot seemed heightened by my own worries about me and those dear to me and the writing more intense.
Because of her amnesia, and the circumstances surrounding how she was found, Elle is unsure of who to trust. As a reader, I love when I'm thrown off center in the same way that the main character is. Do you intend for the reader to empathize with the main character in that way?
Oo, I think you answered question #1 for me!
What made you decide to name your town Gothic? Is it to emphasize the gothic nature of this thriller?
On stormy nights, Gothic is said to disappear and on its return, it brings lost souls back from the dead. — The Legend of Gothic California
Gothic was patterned after Sedona Arizona, a beautiful spot which (so they say) is an earthly spiritual center. I loved my visit there, that sense of awe at the stark beauty of the red cliffs. But because I'm a naturally cynical soul, I recognized there was a commercial side of the spiritualism, that shops and restaurants encourage the mythos. I'm not condemning that; as you can tell as you read POINT LAST SEEN, it's totally practical and caters to the secret place in all of us that wants to believe and hope for the future.
With that in mind, I described the as-yet unnamed town to my online readers (Facebook, Instagram, TikTok), asked for suggestions and selected a small number that resonated with me. Then I created a survey, asked them to vote on their favorite and the winner was the town name.
Yes, I do this frequently. My readers are smart, funny and have great suggestions, and those posts are immensely popular.
However, in this case, the town that won was Illusion. I loved the name! I wrote POINT LAST SEEN using that name! When I had written "The End" I realized that Jayne Ann Krentz's futuristic books (as Jayne Castle) were placed in Illusion Town. Since we share a lot of readers, that nixed that. I went back to the list and chose Gothic, which better describes the atmosphere of the town "enhanced with a cast of ingeniously quirky supporting characters that includes a Hollywood psychiatrist turned psychic and a lifestyle doyenne who could give Martha Stewart lessons in branding." — Quote from ALA Booklist starred review which I just found out about. :beaming:
Without giving anything away, do you find answers and resolution at the end of POINT LAST SEEN? Or is it the type of story that leaves the reader to draw their own conclusions about everything that happened? Do you enjoy stories – whether books or films – that don't have definitive answers at the end?
POINT LAST SEEN is a stand-alone set in Gothic California, and all the ends are tied up. As a reader, I love a book that ends in a cliffhanger and I'm waiting on tenterhooks for the next novel. I try and figure out what's going to happen and it's always fascinating to see if I'm right…which I seldom am. I'm lousy at figuring out mysteries.
Although POINT LAST SEEN sounds like a book I'd be interested (even though I normally read cozy mysteries), I've only read your romance novels. How is writing a thriller different from writing a romance?
I love romance. I love watching two dissimilar people fumble their way into a long-term, loving relationship. That said, all my romances always included a suspense plot. I've read satisfying romances centered on the development of the relationship and I'm in awe of a writer who can make that work.
Writing a thriller widened my scope. I was able to take that intense focus off the two main protagonists and create whole towns rife with fascinating secondary characters who, bless their hearts, double as suspects. That particular aspect my thrillers share with your cozy mysteries.
What do you enjoy reading? Favorite authors? Titles?
I just finished THE BOOK THIEF. Excellent, sad, uplifting.
I'm a fan of Jayne Ann Krentz in all her incarnations (Amanda Quick for historicals, Jayne Castle for futuristics, Jayne Ann Krentz for romantic) and always have been. Since I moved to NW Washington state, we've become friends; I suspect loving an author's books means a shared worldview. I'm looking forward to the new Amanda Quick, WHEN SHE DREAMS.
With the BBC remake of ALL CREATURES GREAT AND SMALL, I've been re-reading that; a great comfort read.
What are you currently working on?
Stories set in Gothic:
A novella (title not confirmed and no publication date settled yet, but I'm calling it WELCOME TO GOTHIC, your typical romantic suspense time travel with Hollywood glitz.)
A second Gothic suspense thriller, a stand-alone, FORGET WHAT YOU KNOW, has a publication date of March 2023. Someone is trying to kill a successful flower breeder. I fell into the story when I researched the world of flower sales and realized the money to be made in breeding a profitable blossom. Great fun to research!
Thank you for the chance to talk about POINT LAST SEEN to your Fresh Fiction readers. It's always a pleasure to visit!
A Novel
LIFE LAST SEEN
When you've already died, there should be nothing left to fear… When Adam Ramsdell pulls Elle's half-frozen body from the surf on a lonely California beach, she has no memory of what her full name is and how she got those bruises ringing her throat.
GIRL LAST SEEN
Elle finds refuge in Adam's home on the edge of Gothic, a remote village located between the steep lonely mountains and the raging Pacific Ocean. As flashes of her memory return, Elle faces a terrible truth—buried in her mind lurks a secret so dark it could get her killed.
POINT LAST SEEN
Everyone in Gothic seems to hide a dark past. Even Adam knows more than he will admit. Until Elle can unravel the truth, she doesn't know who to trust, when to run and who else might be hurt when the killer who stalks her nightmares appears to finish what he started…
Small Town | Mystery Amateur Sleuth [HQN, On Sale: June 21, 2022, Trade Size / e-Book, ISBN: 9781335623973 / eISBN: 9780369720078]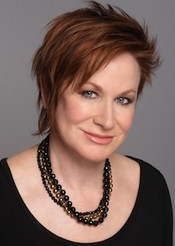 New York Times bestseller Christina Dodd writes "nerve-shredding, edge-of-your-seat suspense… Punctuated with delicious bursts of Dodd's diabolical wit." (ALA Booklist starred review for POINT LAST SEEN). Please accept Christina's invitation to enjoy her newsy, funny, book-centric mailings; join on her website
No comments posted.