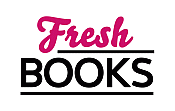 Your August adventures in reading
"A very happy mistake!"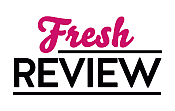 Reviewed by Monique Daoust
Posted January 24, 2019

You know how it is when you're so confident in an author's abilities that you know you want to read her newest book only because her name is below the title? That's how it is for me for Lynsay Sands. Mind you, the scrumptious cover didn't hurt either. Rory Buchanan, the family's healer had taken his brother Conran along to gather medicinal herbs. When Conran stops at the waterfalls to get cleaned up (have a look at that cover!), he is rudely interrupted. Evina, accompanied by her cousin Gavin and Donnan, her father Laird Mclean's first, was on her way to try to convince Rory to come to heal her father. But things don't exactly go as planned, and when "Rory" Conran practically falls in her lap, what else could she do but take him home without starting a clan war.
THE WRONG HIGHLANDER is a delightful twist on the typical kidnapping story! Conran is also a healer, while Evina is handy with a sword, and cut rather of the same cloth as Conran's formidable sister Saidh. In the midst of all the confusion and the drama, Conran and Evina can't help the simmering attraction between them, in spite of a very rocky beginning. I loved how all the misunderstandings were handled; it was smooth and believable. Conran's reasoning for not making a fuss at his accidental abduction also made sense. Conran and Evina's romance is unusual, and at one point realistically traumatizing. Conran must make amends for an unfortunate mistake, he more or less has to bend over backward - without prompting - and it made him quite endearing. However, it perpetually eludes me that characters still want to do the deed while injured and recuperating from serious wounds. Ah, those Highlanders!
Conran and Evina are very appealing characters, whose clever banter charmed me; they are evenly matched and equals in many ways. Evina's father is one complex character, and he exemplified fathers of eras gone by; he was hard to like at times, but he meant well. THE WRONG HIGHLANDER is a very easy read, with a hero who didn't make me cringe, and a heroine I could relate to. It's also a very carefully constructed story, as what I had thought an isolated incident proves to be the basis for a mystery which took me somewhat unawares. I shouldn't have been surprised because Lynsay Sands always knows precisely what to do to keep me thoroughly entertained!
SUMMARY
Lady Evina Maclean has heard much about Rory Buchanan's skill as a healer. What she hasn't heard is how good the brawny Highlander looks bathing in a waterfall. But Evina can't afford the distraction, for her ailing father urgently needs care. Only when she's rendered Buchanan unconscious and dragged him back to her family's castle does the truth emerge--it's not Rory she's kidnapped but his brother Conran.
Other ladies try to ensnare Conran with flattery. Evina hits him over the head with the hilt of her sword to save her kin--and Conran likes the spirited redhead all the more for it. He's learned enough from his brother to heal Evina's father, but there are other dangers swirling around the Maclean clan. And while the beautiful, independent lady has sworn not to marry, this wrong Highlander may be just the right man for her.
---
What do you think about this review?
Comments
No comments posted.

Registered users may leave comments.
Log in or register now!