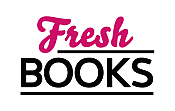 Books to enjoy in May! Let your reading blosson!
"An amateur spy gives a duke his groove back"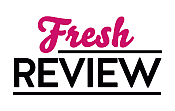 Reviewed by Monique Daoust
Posted July 3, 2019

When Andrew, the reclusive Duke of Thorndon, received a note threatening the well-being of his sister Beatrice, he promptly left Cornwall for London. It appears his degenerate younger brother Rafe is at the source of the problem. While in Town, he might as well look for a bland bride to complement his sedate country life. Miss Mina Penny has traveled to the City for the Season. She knows of Rafe's reputation, and it's precisely why she wants to marry him. In the ten years since her parents' deaths, Mina's guardian has been overprotective yet left her to her own devices. Mina might not have mastered etiquette and deportment, but she has learned many other useful things. Everyone is intent on her marrying the Duke, except her and said Duke. Mina yearns for adventure and independence, and Lord Rafe can help her achieve her goals. If only Andrew - Drew - weren't so attractive!
I think Lenora Bell is a welcome ray of sunshine after a rainy spell and the first two chapters of ONE FINE DUKE are utterly delightful. I was in seventh heaven! There is more substance and excitement in those few pages than in some entire novels. Without spoiling anything, the premise is absolutely fabulous, the characters most intriguing, and the tone deliciously humorous, Drew is a very complex individual who has undergone a few transformations in his three decades. The author conveys his past and present states of mind with wondrous deftness, and we get a solid grip on what makes him tick. Rafe the Rake is a charismatic enigma, and Mina a study in contradictions. It was all enthralling until Rafe disappears and Mina goes looking for him or for clues as to his whereabouts. Then the story takes a most bizarre turn and Notting Hill morphs into Benny Hill. The scene with the "Duke in the window" I could handle, but the "knock on the head" episode was disconcerting and I thought it rather distasteful. Its sole purpose is titillation and is as classy as a bawdy French farce. I felt it did a poor job of illustrating a point that had been made plenty clear through a servant's words - Crankshaw, a scene- stealing minor character. From that point on, it was a struggle for me to try to recapture the initial bliss of the first chapters. The air already crackled with sexual tension between Mina and Drew, there was no need for the excessive showing; the telling, for once, had been more than enough. I was grateful for Beatrice's presence - a superb character whom I liked a lot - she was definitely more interesting than Mina and Drew's erotic ruminations.
ONE FINE DUKE, while book #3 in the School for Dukes series, stands entirely on its own. Some characters from the previous instalments make brief appearances, which won't even be noticeable to a new reader to the series. I love Lenora Bell's writing, so I will assume that if I wasn't overenthused, it was a case of "it's not you, it's me". My own reading habits are probably to blame: Regency espionage; a heroine who puts her life and her reputation at risk all in the name of adventure; the untried spy who outwits everyone else; an emotionally scarred hero who refuses to feel until the chips fall into place, punctuated by steamy interludes; it felt all too familiar to me. Neither had I anticipated the erotic content and how it was presented. However, the romance blossomed realistically and Drew was quite a progressive-minded duke that feminists will appreciate. I liked that nothing was rushed and that both characters got to experience noticeable growth. If you enjoy a well-written historical romance, you haven't overdosed on Regency spy stories, and you don't mind a few outlandish sexual shenanigans, ONE FINE DUKE will make your day!
SUMMARY
Ready. Raised in the countryside by her overprotective uncle, Miss Mina Penny's dream of a triumphant London season is finally here. She determined her perfect match long ago: Rafe Bentley, the wickedest rake of them all. There's only one very large, very unyielding obstacle: Rafe's brother Andrew, the reclusive Duke of Thorndale. Aim. This was supposed to be simple. Duke goes to London. Duke selects suitable bride. Love match? Not a chance. But when Andrew meets Mina, she complicates everything. How can a lady armed with such beauty and brains fall for his irresponsible degenerate of a brother? Andrew vows to save her from heartbreak and ruin, no matter the cost. Desire! But Mina is no damsel in distress. She's daring, intuitive, passionate...and halfway to melting Andrew's cold heart. And although Mina thought she knew exactly what she wanted, one breathtakingly seductive kiss from Andrew changes everything. Now Mina must decide between long-held dreams and dangerous new desires. Could her true destiny lie in the arms of a duke?
---
What do you think about this review?
Comments
No comments posted.

Registered users may leave comments.
Log in or register now!