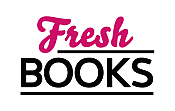 Books to enjoy in May! Let your reading blosson!
"A modern gothic novel steeped in Victoriana and entomology"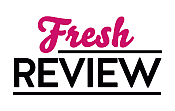 Reviewed by Monique Daoust
Posted July 3, 2019

The publication of her historical novel "Annabel" should have been a joyous occasion for Professor Olivia Sweetman. Instead, her world was falling apart. It had started eighteen months ago when dowdy housekeeper Vivian Tester showed Olivia her startling discovery: Victorian Surgeon Annabel Burley's diary.
With its intriguing premise, I couldn't wait to dig in THE NIGHT VISITOR, but it was not the fast-paced psychological thriller I expected. THE NIGHT VISITOR is rather a modern gothic that unfolds at a very slow pace. Lucy Atkins's superbly evocative prose conveys a true gothic atmosphere, and her attention to detail is stunning. However, I felt this novel would have worked better as a novella, the storyline mired as it was in mundane and superfluous details, too many of them entirely irrelevant to the plot. At first, I was fascinated by the glamorous Olivia, brilliant academic, but I soon began to dislike her for her self-centerdness, selfishness and sense of entitlement. Vivian, although odd and not any more pleasant, was way more interesting as a character, possibly because her first person point of view did not meander as much as Olivia's, whose POV is written in the third person.
Ms. Atkins does paint a scathing picture of academia and of the hardships of the life of an academic turned celebrity darling. When I read thrillers, I love to be shocked by unforeseen plot twists, and unfortunately none of the big reveals came as a surprise -- especially the most important one, because of one specific detail -- however, I did not expect the last turn of event. But at least, in the end, justice prevailed.
SUMMARY
How far would you go to save your reputation? The stunning new noir thriller from the author of the bestselling The Missing One and The Other Child.

If you had the perfect life . . . how far would you go to protect it?

Professor Olivia Sweetman has worked hard to achieve the life of her dreams, with a high-flying career as a TV presenter and historian, three children, and a talented husband.

Only one other person knows that Olivia\'s perfect life is in fact a desperate tangle of lies: Vivian Tester, the socially awkward, middle-aged housekeeper of a Sussex manor who found the Victorian diary of a pioneering female surgeon on which Olivia\'s new biography is based.

In a gripping narrative that shifts between London, Sussex, and the idyllic South of France, Olivia and Vivian will learn knife-edged truths about themselves and discover just how far each will go to protect her reputation.

---
What do you think about this review?
Comments
No comments posted.

Registered users may leave comments.
Log in or register now!