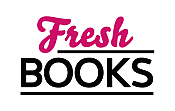 Books to enjoy in May! Let your reading blosson!
"One big, happy immortal family!"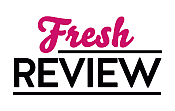 Reviewed by Monique Daoust
Posted September 5, 2019

Romance Suspense | Romance Paranormal
On a cold and snowy February night, Allie's friend and neighbor Stella announced that Allie must take Stella's month-old baby Liam with her. The danger Stella feared had become a reality. Allie knew of Stella's predicament, that evil vampires were after them. And that's how Allie Chambers became the mother of a vampire baby. For four long years, Allie managed, moving from one place to another every few months, until it took its toll on her health. Marguerite Argeneau Notte had asked Magnus, an immortal Enforcer to come and see her right away. Marguerite found his lifemate, Allie. Poor Magnus, who was determined to woo his life mate subtly, not meeting her after she tried to rob a blood bank!
Once again, the inimitable Lynsay Sands reinvents herself to give us a most refreshing paranormal romance with a very intriguing premise. IMMORTAL BORN does not tie in with the recent story arc, it stands entirely on its own, but it presents the added bonus of several characters from previous installments, that play important roles. What fun it was to see Lucian Argeneau macromanage, and I was ecstatic that one of my favorite secondary characters was featured: the wonderful Stephanie. The prologue had me on tenterhooks; it was so exciting, it read like a thriller! Stella's story is riveting, as is Magnus,' who once went a'viking. . . Allie is an admirable character, and, in some ways a bit different from Ms. Sands' usual heroines. She is very much an ordinary woman who rises to the occasion when the going gets tough. And Magnus! What a perfect gentleman he is! Both of them are very appealing, and little Liam is adorably normal. Well, for an immortal, that is!
IMMORTAL BORN differs from the series on several points, especially with the lifemates, and I thought it was a wise choice. Given the frenzied beginning, the story is surprisingly evenly paced. There is a nice, mellow filling, consisting of Allie getting acclimated to her new environment and new friends - and Magnus - sandwiched between two slices of intense action. It's also quite emotional. The dialogues are particularly brilliant, and Lynsay Sands' unmistakable humor reaches new heights, as some of the funniest moments occurred at the most unexpected times. The author never fails to entertain and amuse, but some passages were hilariously inspired. All this goodness culminates in one of the loveliest epilogues ever. Lynsay Sands always cooks up some fabulous stories, her recipes are tried and true, and with IMMORTAL BORN, she demonstrates that it's the flavorings and the spices that earn a blue ribbon.
SUMMARY
Nothing compares to the physical chemistry between an immortal and his life mate—or to the spellbinding thrills in a new Argeneau novel by New York Times bestselling author Lynsay Sands…
A simple promise to protect her friend's infant son has turned Allie Chambers' existence upside down. Caring for—and feeding—an orphaned vampire baby has been tricky enough. But as little Liam grows, so does his appetite. He needs more blood than she can personally supply. And when her attempts to steal from a blood bank go awry, Allie wakes up surrounded by doctors, cops…and the gorgeous, mesmerizing Magnus, who she can neither trust nor resist.
Magnus never expected to find his life mate breaking into a blood bank. Clearly, Allie is already entwined with his world—in deeper, more dangerous ways than she realizes. A band of vicious rogue immortals is in pursuit, and Magnus' first task is to keep her safe. His second: to awaken her to mind-blowing pleasure, and hope she'll accept the life, and the passion, that only he can offer.
---
What do you think about this review?
Comments
No comments posted.

Registered users may leave comments.
Log in or register now!