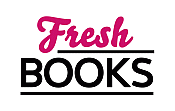 Summer Sizzling Reads in July!
"Lynsay Sands never ceases to amaze with her twists and turns! Bravo!"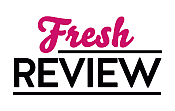 Reviewed by Monique Daoust
Posted April 22, 2019

Petronella "Pet" Stone was taking care of her eight-year-old nephew Parker while his parents were away, but Pet and Parker had noticed some unusual goings-on at their neighbor's, Mr. Purdy. Parker had even taken Mr. Purdy's cat because Mr. Purdy's cousin, who is staying with the old man, scares Parker. It's not unjustified since Marguerite, and Julius Notte are now "house-sitting" close by; they are watching to see if the elusive cousin is the dangerous rogue immortal the Enforcers are looking for. Marguerite and Julius are accompanied by a friend and a couple of nephews, amongst them Santo Notte. After waiting for his life mate for millennia, Santo realizes that Pet is the one, and this is so not a good time!
THE TROUBLE WITH VAMPIRES starts out so very smoothly; I was swept away in Pet's seemingly ordinary world, that is until the danger next door becomes a reality. Very early on, Lynsay Sands throws in some delicious little twists as she introduces a previously unknown factor, which gives a fresh new spin on the immortals' mythology. Big, brawny Santo has resolved his anger issues but his PTSD is not entirely under control, and in spite of the attraction that simmers between him and Pet, he has his work cut out for him in order to woo his lady, because he's sort of rusty, let's say.
I have always loved the international flavor of The Argeneau series; here we have Santo, who is Italian - and more, as we learn along the way. Pet is Chinese, and her and Santo's backstories constitute most definitely some of the highlights of this book. The dialogues are particularly brilliant, and the story progresses at a nice, steady pace until all hell breaks loose. After all the years and so many books, we still never know what Ms. Sands will think of next, but with some of the new elements introduced in THE TROUBLE WITH VAMPIRES, it makes my head spin when I think of the endless possibilities for the future of this series.
SUMMARY
Irresistible desire and thrilling suspense combine in this electrifying new Argeneau novel from New York Times bestselling author Lynsay Sands.
For close to three thousand years the imposing, impossibly handsome Santo Notte has fought in armies across the world and battled his own, more personal enemies. Of all the places he might expect to encounter his life mate, a quiet corner of upstate New York doesn't seem likely. But as soon as he makes contact with history professor Petronella Stone, while hunting down a suspected rogue immortal, he knows that she will be the greatest adventure of his eternal life.
He expects her to be surprised, confused, even overwhelmed. What he doesn't expect is that Pet has a secret history of her own. There's no mistaking the mind-blowing, mutual pleasure they share. But as Pet struggles to protect her nephew from a danger lurking too close to home, Santo realizes there's another threat to her safety—him. And claiming their passionate future will be impossible until he leaves his past behind, forever…
---
What do you think about this review?
Comments
No comments posted.

Registered users may leave comments.
Log in or register now!