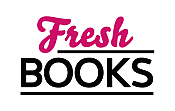 Books to enjoy in May! Let your reading blosson!
"...Two turtle doves and a dragon in a fir tree"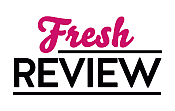 Reviewed by Monique Daoust
Posted October 22, 2019

Romance Holiday | Romance Historical
Lady Pearl Howlett was used to being ignored, but she never thought her absent-minded mother would go as far as to forget her when the family left London for the Christmas season! After the initial shock, Pearl realized she was home alone! Free! She could do anything she pleased for once. Alas, there wasn't any food in the house, any heat, or any servants to help this duke's daughter. There was no fun to be had, and she was so hungry! Then she met their neighbor's godson, Owen Dwyfor, Earl of Llanover. Owen, a Welsh sheep farmer, is used to having everyone dictate what they want. He needs time alone to recuperate from some injuries, and he craves peace and quiet, but why would a damsel in apparent distress want to help him?
THE EARL'S CHRISTMAS PEARL is a real Holiday romance; every page is imbued with Victorian yuletide atmosphere, which I enjoyed immensely. Because of the way it started, I feared wall-to-wall sex but, while steamy, I found the story considerably tamer than what we're used to from Megan Frampton. The novella is obviously a take on the movie HOME ALONE, and I must admit that I was somewhat disappointed that Ms. Frampton chose not to exploit her considerable comedic skills. I was expecting, I don't know, for Pearl to flood the front lawn to make an ice skating rink, or have roasting chestnuts explode, or be overcome by a smoking chimney. But it is the author's prerogative, isn't it, and maybe I'm the one with the problem; it's not the first romantic take on that particular movie that did not play out the way I hoped it would. The cause of Owen's injury bothered me. There are no groundhogs in the United Kingdom. If mentions of the North American rodent had not been repeated several times, I would have overlooked this misstep.
I loved the chapter headings - each one has a clever variation on the Twelve Days of Christmas, and I was anticipating each one with glee. While THE EARL'S CHRISTMAS PEARL was not the barrel of laughs I wanted, the romance is truly lovely. The character traits which made Pearl and Owen miserable amongst their relatives became strengths when it came to each other. He did not ignore her and he didn't need to be at her beck and call; they were liked for who they were, free to just be. It was so sweet to see them bond and get better acquainted over cracking eggs and making bad puns. I was also almost deliriously grateful that Owen was not a rake, but felt out of place in social situations and even a bit shy. Even without the wild antics I was anticipating, THE EARL'S CHRISTMAS PEARL is a delightful romance where it is obvious the protagonists deeply care for each other and that they thrive in each other's company. From the moment they met, there was no doubt in my mind that theirs would be a real happily-ever-after.
SUMMARY
A duke's daughter. An irrestible earl. And an energetic Corgi named Mr. Shorty. What more could you want in a Christmas novella by Megan Frampton?
It's Christmastime in London, and Lady Pearl Howlett is eagerly ready for the festivities—until her family goes off to their country estate...accidentally leaving her home alone! But she's not dismayed. Rather, she's thrilled to do exactly what she wants. Unfortunately, this daughter of a duke doesn't know how to do anything.
The Earl of Llanover has come to London to take refuge in his godmother's townhouse, free to be as awkward and grumpy as he wants. With his pet Corgi, Mr. Shorty, for company, Owen Dwyfor is ready for a quiet holiday away from his mother and sisters who would have him married off. That is, until his godmother's neighbor, Lady Pearl Howlett comes barging in to his solitude.
After some reluctance, the two come together for a joyous—and steamy—Christmas they won't forget.
---
What do you think about this review?
Comments
No comments posted.

Registered users may leave comments.
Log in or register now!