"The very definition of stellar writing"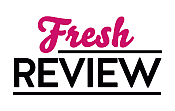 Reviewed by Monique Daoust
Posted June 3, 2019

RHAPSODY FOR TWO by Theresa Romain
A scandalous satire on the Duke of Emory, HOW TO RUIN A DUKE, has London all aflutter including Rowena Fairweather of Fairweather's, Luthier to the Crown. Rowena, a lifelong luthier, faces losing the family shop as she might not be able to afford the rent anymore. Her sole distraction from her financial woes had been HOW TO RUIN A DUKE until the appearance of musician Simon Thorn. The charming horn player who seems right out of the infamous novel!
Upon reading that Theresa Romain would be writing about violin makers, I nearly swooned. Because of the author's legendary and scrupulous attention to historical detail, I knew it would be splendid and Rhapsody for Two is a masterpiece. I hesitate to call this a novella because Ms. Romain has perfected the art of writing books that are novels in a shorter form. You have two characters who are fully fleshed out, complete with backstories. The sights, the smells, the sounds recreate a violin maker's life in 1819 London. Ms. Romain also graces us with a musician's view of Vauxhall, but it's the author's ease at rendering colors that left me speechless.
Rowena and Simon are the kind of characters I crave in historical romances: they're nice, ordinary people. They lead a normal life, aspire to a better future and, doing so, find true love. Rowena, due to her craft, is a believable independent woman, and the strong one in the relationship. Rowena and Simon are both engaging and charismatic, and I truly cared about them. I smiled, laughed, and hoped along with them, and I was in tears when things threatened to go badly. The romance is sublime, the writing so exquisite that I highlighted all over the place. So many sentences are so incredibly beautiful, I wish I could commit them all to memory. The following is but one example of the hundreds in this book alone that illustrate the brilliance of the incomparable Theresa Romain.
"...oh, his heart was parched and lonely, and her blue eyes were spring water and her clever mind was a wonderland."
WHEN HIS GRACE FALLS by Grace Burrowes
Lady Edith Charbonneau had been the companion to the Duke of Emory's mother for two years until Edith suddenly left six months ago. Is it a coincidence that a scandalous and popular book was published since then? Thaddeus's carefully maintained reputation is in tatters; who else but Lady Edith could be guilty of such a disgraceful deed?
I have come to depend on Grace Burrowes for her humor, her wit, her flowing prose and she is in fine form in When His Grace Falls. She has such a way with words, and her creative use of vocabulary elicits several chuckles as Edith and Thaddeus engage in highly entertaining bickering. But beneath all the very witty banter, there's a compelling mystery, which to my astonishment, I thought was even better than the romance. I was shocked when the identity of the author of HOW TO RUIN A DUKE was revealed.
Thaddeus and Edith are both no-nonsense and practical people, and I loved the contrast with their respective younger brothers Jeremiah and Foster. The latter is so charming and adorable; I hope we haven't seen the last of him. The romance is a superb slow burn, and the one intimate scene is remarkably subdued yet intensely sensual.
I loved the idea for this novella duet, and while both stories barely intersect, the base is as solid as concrete where the fictitious book is concerned. HOW TO RUIN A DUKE is sure to delight historical romance fans and lovers of the English language of all ilk.
SUMMARY
Grace Burrowes and Theresa Romain team up to set two Regency novellas against a backdrop of scandal, intrigue, and literary mischief inspired by the real-life spoof of Lord Byron published by Lady Caroline Lamb.
Rhapsody for Two by Theresa Romain
Rowena Fairweather, a builder of stringed instruments, is facing a difficult future. Simon Thorn is a musician fleeing his past. When a page from How to Ruin a Duke brings them together, will these two independent souls allow themselves to fall in love?
When His Grace Falls by Grace Burrowes
The very proper Duke of Emory, lampooned in How to Ruin A Duke, suspects that the author of his misfortune is Lady Edith Charbonneau. He sets out to ruin her before she can write a sequel, except... what if he's wrong, and she's not his enemy after all?
---
What do you think about this review?
Comments
No comments posted.

Registered users may leave comments.
Log in or register now!